Sibling rivalry: Kia Soluto vs. Hyundai Reina
The Kia Soluto and the Hyundai Reina are as different as how the words "potato" and "tomato" are pronounced.
Both the Kia and Hyundai are built from the start as small sedans for the Chinese market. They share the same platform and body. First-time car owners, or those looking for a second smaller runabout, are the target market of the Soluto and Reina.
Let's take a look at the cars' similarities, as well as differences.
Tech specs
The Soluto and Reina are powered by a 1.4-liter naturally aspirated gasoline engine. With 94hp and 132Nm of torque, their engines are paired to a four-speed auto or five-speed manual transmission, depending on their trim levels.
Fuel consumption of 25.8kpl is possible with the 1.4-liter mill. The figure is Automobile Association of the Philippines (AAP)-verified.
Equipment list
An Android Auto and Apple CarPlay-compatible infotainment, with a seven-inch touchscreen, is available in the top-trim Soluto. Entry-level varieties get a conventional audio system with a 2.8-inch LCD display.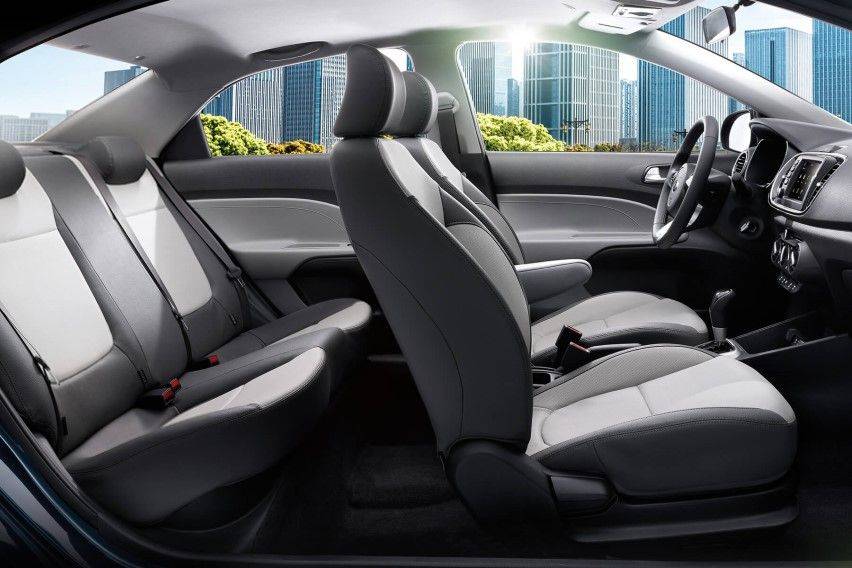 Inside the Reina, it's a similar story, with choice of 2.8-inch LCD-equipped radio or the same-sized infotainment screen. The only difference is Hyundai's optional AVN (audio, visual, navigation) infotainment system.
Styling
Here's where the cars are easily differentiated, especially in their front ends. The Soluto's signature Tiger Nose blends with squarish headlights. Meanwhile, the Reina's Fluidic Sculpture 2.0 design is shown by its triangular grille and curvier hood.
Verdict
In reality, there's little to separate the Soluto and Reina. Both share similar engine sizes and output, as well as a decent equipment list. So perhaps the decision lies in this question: Whose looks do you prefer?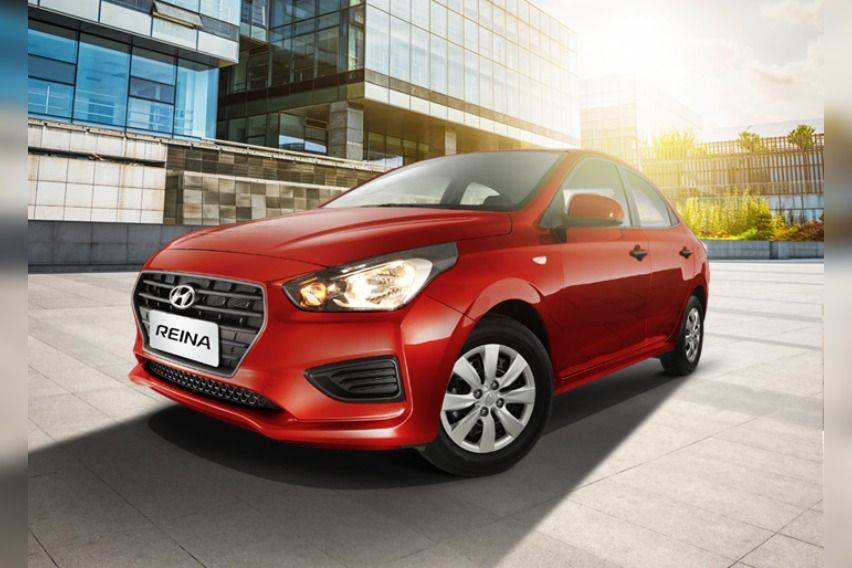 Photos from Kia, Hyundai
Also read:
2021 Kia Soluto: The pros and cons
The Hyundai Reina is a car well-suited for first-time car owners
Kia Soluto vs Hyundai Reina Comparison
Car Articles From Zigwheels
News
Article Feature
Advisory Stories
Road Test