Subaru PH to bring in new WRX sedan and wagon, Forester next year
Motor Image Pilipinas (MIP) announced that there would be at least four models that are planned to be available by next year.
KEY TAKEAWAYS
What are the Subaru models that will be coming to the country by next year?
These are the sedan and wagon versions of the WRX, the 2022 Subaru BRZ and the updated Forester.
When are these models going to be introduced?
The string of vehicle launches for next year will start in February.
Tan Chong International Limited deputy chair and managing director Glenn Tan made the announcement during a recent virtual reveal.
First to come in the country is the New Subaru Forester, which will arrive by February 2022. Although this is still powered by the 2.0-liter Boxer engine, the compact sport utility vehicle will be fitted with the Eyesight 4.0 version.
Come April, the exclusive distributor of Subaru vehicles in the county is expected to bring the 2022 Subaru BRZ at the 2022 Manila International Auto Show.
The model — considered as the twin of the Toyota GR 86 — is equipped with a 2.4-liter horizontally-opposed boxer engine that can deliver 228hp and has 15 percent stronger pulling power compared to its predecessor.
The 2022 Subaru BRZ will be offered in two trims, the manual (priced at P2.399 million) and automatic with Eyesight (P2.499 million).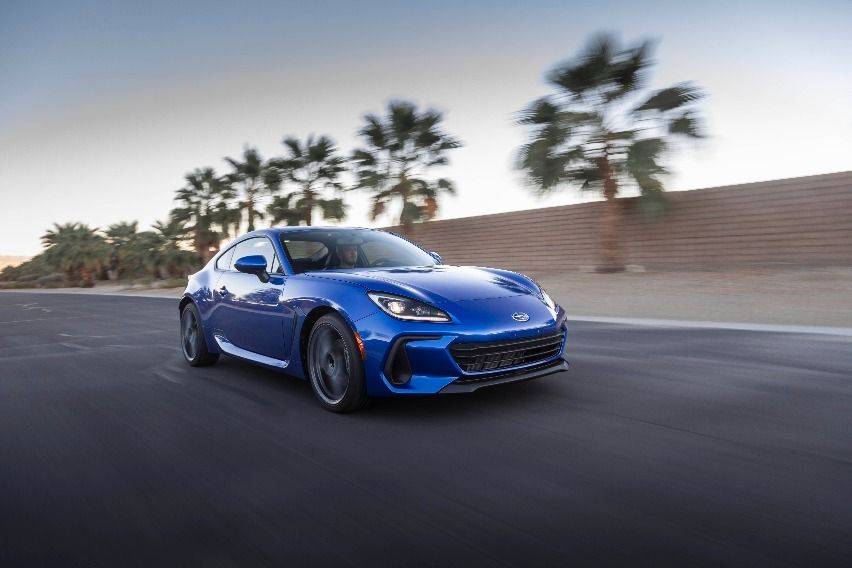 Lastly, the sedan and wagon versions of the Subaru WRX nameplate will probably arrive in the middle of 2022. Although he did not disclose the specifications, Tan said that they are planning to bring the two in the country around June.
These forthcoming models likely have a 2.4-liter turbocharged engine. The sedan version could be having a six-speed or eight-speed automatic transmission (or both) while the five-door might only be available in eight-speed transmission.
Photos from Subaru
Also read
Subaru unveils 'most advanced' WRX to date
Subaru teases 2022 WRX with three pedals
Subaru PH reveals facelifted version of Asian market-exclusive XV GT