Suzuki opens 3S dealership in Pangasinan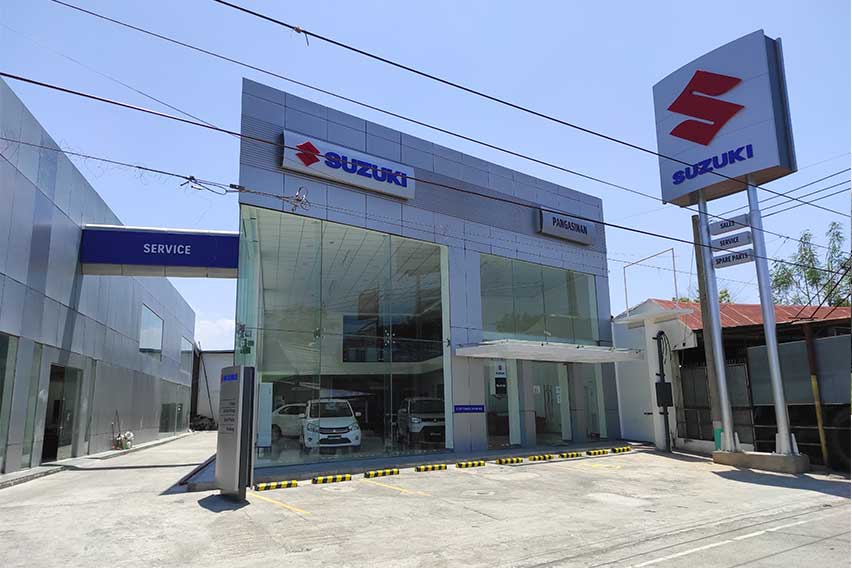 Suzuki Philippines Inc. (SPH), in collaboration with Grand Canyon Multi-Holdings, Inc., opened the doors to the new Suzuki Auto Pangasinan 3S dealership through a virtual ceremony.
Located along De Venecia Road in Calasiao, Suzuki Auto Pangasinan sits in a 1,670-square meter space and features an impressive showroom that can exhibit five Suzuki models, and a service center with six working bays.
These and amenities prove that the dealership will be "more than capable of catering to the needs of Suzuki's loyal patrons, and customers in the area," SPH said.
In 3S (sales, spare parts, and services) facilities, cars and motorcycles are promised to be given the best sales service, spare parts availability, and routine maintenance work.
The first 3S shop for motorcycles was opened in Zamboanga in 2019, and Suzuki's 57th 3S shop was opened in Caloocan in March 2021, as well.
SPH said it continues to "remain resolute in (its) pursuit of expanding its reach across the country's numerous islands."
"The opening of this new dealership, which aims to ultimately provide better service for customers located in the province of Pangasinan and neighboring cities, is... another step... to carry and champion the Suzuki way of life," the company added.
This dealership is also Multi-Holding's 12th Suzuki dealership, SPH added.
Photo from Suzuki Philippines Inc. (SPH)
Also read
2021 Suzuki APV: The pros and cons