Tesla scores win against California county restrictions
Tesla CEO Elon Musk finally got his way after Alameda County officials caved in to his demands to let his Fremont plant resume operations.
The Tesla Factory in Fremont, California, home of the infamous Cybertruck prototype, is being allowed to operate as long as its practices adhere to specific safety standards set by the county, according to the officials.
The decision came swift, as the officials made the turnabout just four days after Musk filed a lawsuit while threatening to pull out the plant and move his operations to Texas.
"Frankly, this is the final straw. Tesla will now move its HQ and future programs to Texas/Nevada immediately. If we even retain Fremont manufacturing activity at all, it will be dependen (sic) on how Tesla is treated in the future. Tesla is the last carmaker left in CA." Musk ranted on Twitter.
Nevertheless, Tesla opened its Fremont plant despite warnings from the county. Musk announced the reopening of the Fremont plant on May 8, Friday, to his employees via e-mail. However, this was countered by Dr. Erica Pan, the interim public health office for Alameda County, who announced during a public meeting on the same day that the Tesla plant did not have the "go signal" to resume business.
California has been easing its COVID-19 restrictions state-wide, but gave its counties power to decide on their own if closing a particular enterprise would help prevent or slow the spread of the virus.
Tesla's lawsuit argued that San Joaquin County placed no such restrictions on the car maker's facilities there, despite both San Joaquin and Alameda having markedly the same COVID-19 statistics.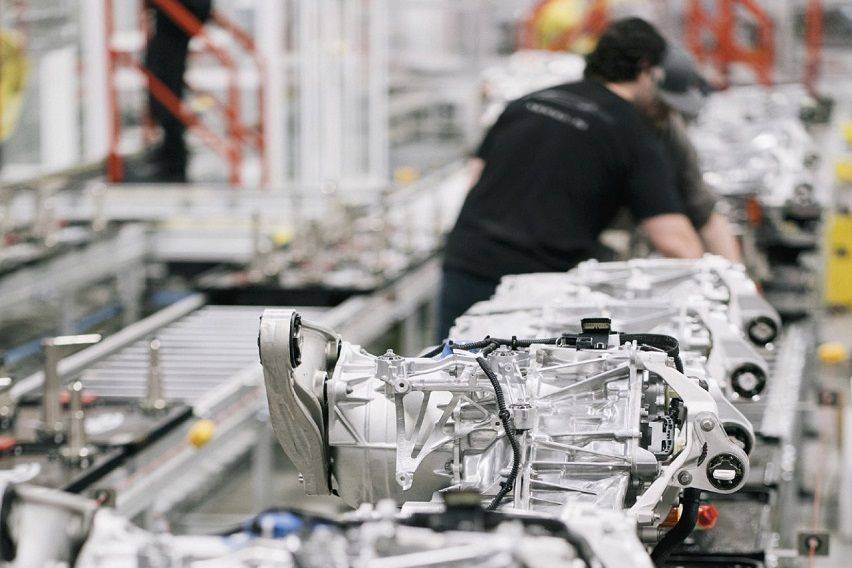 Alameda County threatened businesses opening early with penalties such as fines and jail time, but it looks like they are letting Musk get off easy.
Aside from giving the Tesla plant permission to operate, county officials have also set a timeline for Tesla to expand its operations from the current minimum business status beginning next week.
Photos from Tesla
Also read:
The Future of Travel and Transport in a Post-Covid-19 World
VW gears up for electrified future with lithium-ion battery investment