TEST RIDE: Yamaha MT-15--Ride the Night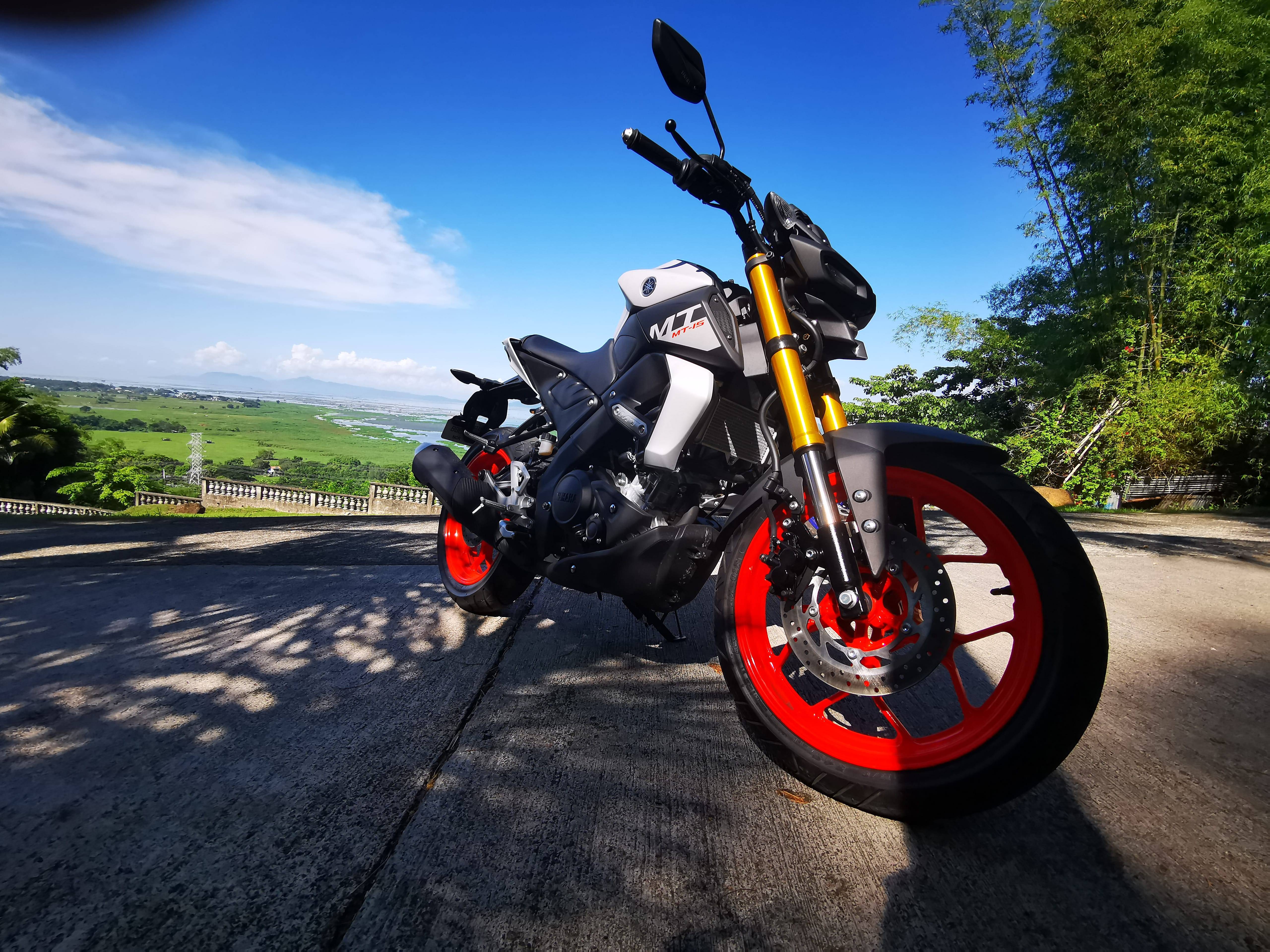 Yamaha Philippines initiated a night ride to the east of Metro Manila and it was a ride to remember.

As they say, the first cut is the deepest. And it was too deep not to be remembered. Riding the 'dark side of Japan' through the mystery brought by the evening view was fun and exhillirating as getting your first dibs on…(winks).

Before the ride, the metro was experiencing quite a deluge and the fleet was flagged off beyond schedule.

Prior to the evening to remember, Yamaha Motorsports and Safety Promotion's Neil Hindang provided some safety tips on how to take the journey--vital information special for a new rider like me.

After the rain, riders got all giddy to leave the Yzone flagship showroom at the Greenfield District in Mandaluyong and off to Baras, Rizal.

Prior to the fleet leaving, it was noticed that the colors of the MT-15 were a great accent to its aggressive look. The 'darkness' is not pitch black: the MT-15 is available in Ice Fluo on red wheels, Tech Black with neon green wheels, and Matte Blue on conservative blue wheels.

Taking the uphills east of Metro Manila was not a challenge, even for a new rider like me, thanks to its 155-cc liquid-cooled single cylinder engine with Variable Valve Actuation. The powertrain was designed to deliver 19 horses. The Slipper clutch made the gear shifts easier to manage.

While riding in the dark twist and turns of Marilaque, it is easier to be informed thanks to its blue-backlit, fully-digital instrument panel. This panel has the tachometer and digital speedometer with real-time and average fuel consumption readouts.

During the ride, there were numerous road crash incidents lying on the dark side of the road. But thanks to the MT-15's LED headlights, the roads were amply illumination.

The MT-15 is easy for new riders. A little lean to the side, and it gives the rider the bend you need to attack. Throw in an ABS and you've got a fun bike to play from dusk till dawn.