The clash of compacts: Volkswagen Lavida vs. Toyota Corolla Altis
Compact cars have been a staple of the Philippine automotive industry. They are reasonably priced and offer similarly reasonable space to meet a variety of needs.
Today, we look at two of the most reliable compact vehicles on the market: the Volkswagen Lavida and the Corolla Altis from Toyota. Let's examine both their features in various areas to find out which vehicle betters the other in this compact car clash.
Let's check out this match-up's tale of the tape.
Exterior
Volkswagen Lavida
Dimensions (L x W x H): 4,605mm x 1,765mm x 1,460mm
Wheelbase: 2,610mm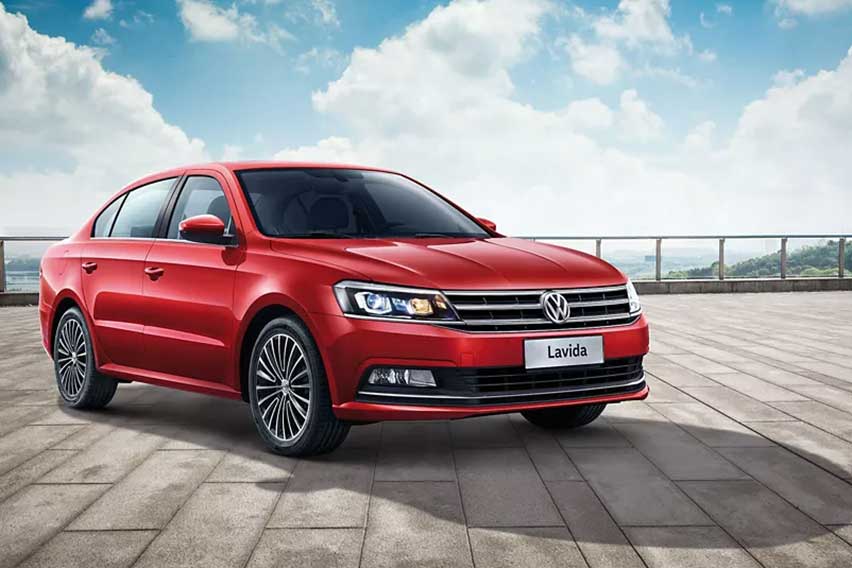 Toyota Corolla Altis
Dimensions (L x W x H): 4,630mm x 1,780mm x 1,435mm
Wheelbase: 2,700mm
The Japanese does edge out the German in terms of length and width. This gives the Toyota Corolla Altis a better road presence as it does offer a larger body compared to the Volkswagen Lavida.
VW's Lavida is 25mm taller than the Corolla Altis.
In terms of style, these compacts lean toward the same simple yet elegant design cues. The VW Lavida is outfitted with halogen headlamps and front fog lights that integrate with its front grille. The long bonnet adds a touch of elegance that continues to the back of the vehicle.
Toyota's Corolla Altis also features simple yet stylish exterior features like halogen projector headlamps, LED daytime running lights, paired with a black grille.
We give this round to the German for its abundance of exterior amenities including a posh sunroof.
Interior
The same design elements found on both vehicles continue inside the compact cars. The Lavida is equipped with a bunch of hard plastics that blend style and durability. It features Climatronic A/Cs that allow separate temperatures to be set on the driver and passenger sides of the car.
In addition, Volkswagen included a climate control system that has an air quality sensor and an anti-allergen filter that keeps cabin air fresh and clean.
Likewise, the Toyota Corolla Altis comes with its fair share of hard plastics and fabric seats. You get a 4.2-inch colored multi-information display with mirror link for your smartphone. You get upgraded interior amenities like leather seats, a seven-inch information display, and automatic air conditioning with the Corolla Atis' upper trims.
Keeping its winning momentum, we award the Lavida this round.
Engine
Under the hood, the VW Lavida is outfitted with a four-cylinder, in-line, turbo fuel-injected gasoline engine with Blue Motion Technology. It's mated to a seven-speed DSG transmission that combines the convenience of an automatic transmission and the fuel efficiency of a manual transmission.
The Lavida makes 128hp and 225Nm of torque.
Coming in a little short in terms of power, the Toyota Corolla Altis can produce 121hp and 153Nm of torque with its dual VVT-i, four-cylinder, in-line, DOHC, 16-valve engine. The powertrain is mated to a six-speed manual tranny or to a continuous variable transmission (CVT) depending on the variant.
Going for its third straight win, the Lavida gets this round.
Safety
Both vehicles come with their own sets of safety features. The VW Lavida boasts features like a tire pressure monitor, electronic stabilization program, and hill hold control atop the basic safety amenities it comes with.
On the other hand, Toyota does its best to match what the Lavida brings to the table. The Corolla Altis comes with a set of SRS airbags, ABS with EBD, vehicle stability control, and hill start assist. Toyota offers its Toyota Safety Sense package with the upper trim Corolla Altis which includes a pre-collision system (PCS), automatic high beam (AHB), lane tracing assist (LTA), lane departure alert (LDA), and a dynamic radar cruise control (DRCC).
With more options when it comes to driver and passenger safety, the Toyota Corolla Altis steals the last round.
Pricing and variants
Volkswagen Lavida
Toyota Corolla Altis
Verdict
The VW Lavida wins this bout. Its exterior and interior features paired with a powerful and more capable engine were more than enough to dominate the Toyota Corolla Altis.
However, for those looking for variety, Toyota's offering does provide plenty of options including a hybrid model.
Photos from Toyota and Volkswagen
Also read:
2020 Toyota Corolla Altis: The pros and cons
Volkswagen PH Celebrates 6th Year with Volkswagen Lavida Club Edition+
How the Toyota Corolla Altis Hybrid is showing the way to more sustainable mobility