The smell of success: Bentley introduces Momentum Unbreakable perfume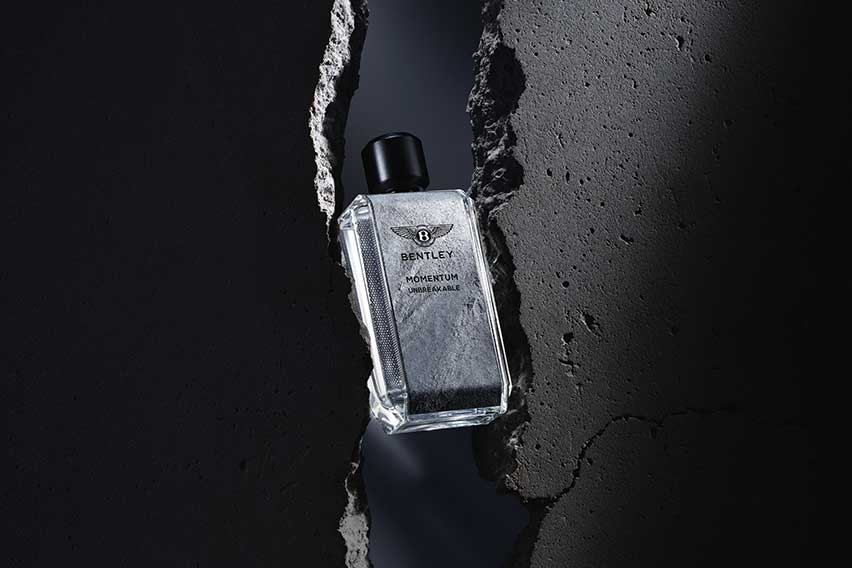 While the British carmaker is better known for its luxury saloons and SUVs, Bentley also produces and manufactures similarly opulent fineries and accessories, like its Momentum line of perfumes. The Unbreakable, the latest product from Bentley Fragrances, and offers a "bold and spicy, yet creamy and floral scent for men."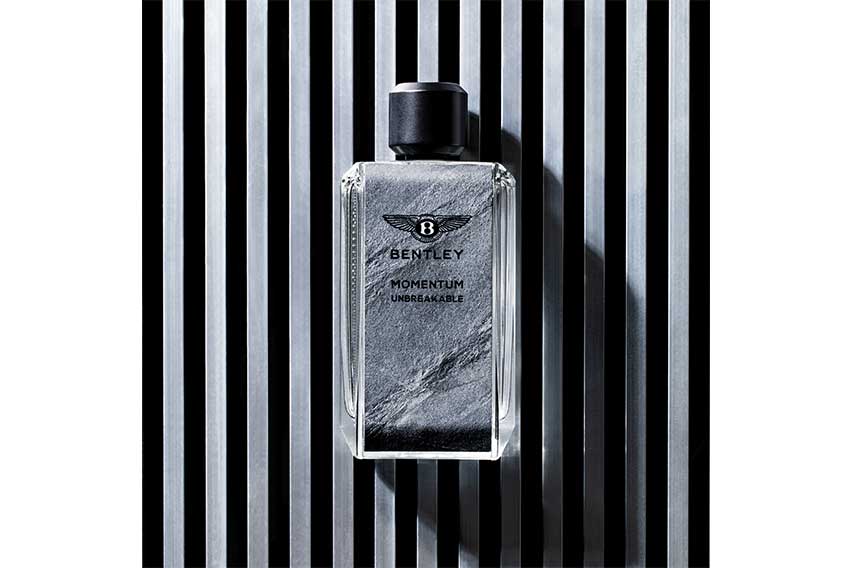 The sophisticated scent was made by master perfumers Fabrice Pellegrin and Ane Ayo. By using modern ingredients coupled with traditional perfumery techniques, Bentley was able to craft a fragrance that meets the same uncompromising standards as the brand's luxury vehicles.
A noteworthy feature of the Unbreakable perfume is the use of "Dreamwood," a 100-percent natural ingredient used in place of Mysore sandalwood, which is now a protected species in India, as a sustainable alternative with the same olfactory richness.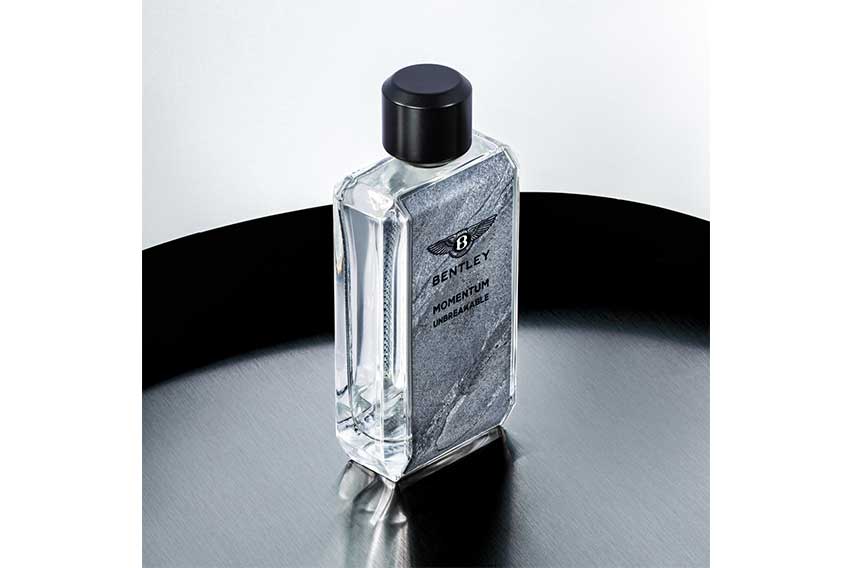 "Dreamwood adds an unexpected presence to the fragrance's composition, bringing a richly luminous aura with the same codes found in Mysore sandalwood essential oil," says Fabrice Pellegrin.
According to Bentley, Dreamwood was made through carbon-neutral biotechnology.
In addition, Bentley said that aside from blending contemporary ingredients with conventional perfumery traditions, the perfume will come in a one-of-a-kind bottle inspired by the soaring, vertical skyline of a modern metropolis. The bottles are made of luxuriously heavy, customized glass, with a unique, textural stone plated front.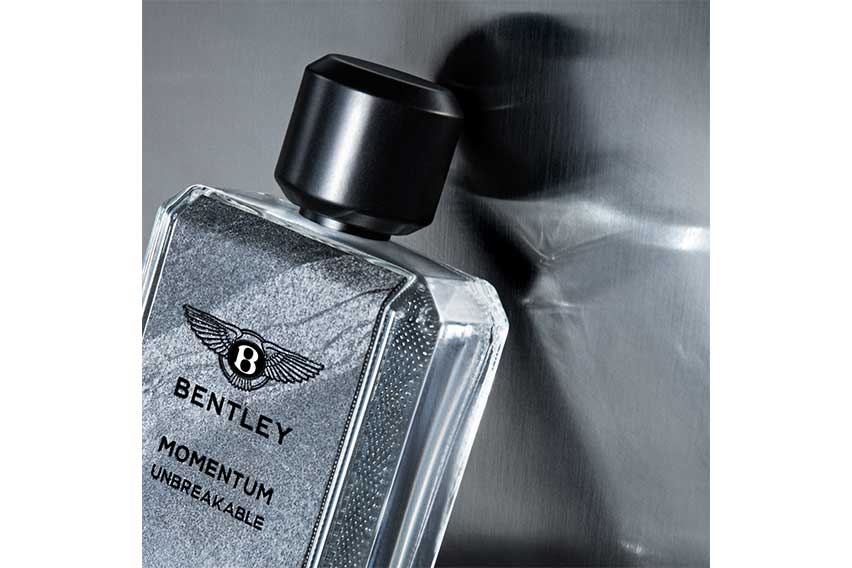 The stone plate of the bottle is made from mica schist, a crystalline rock containing reflective slivers of mica. Each stone plate is also 100% natural and is etched with the Bentley logo.
At the back, the bottle is outfitted with the brand's signature knurling — a Bentley hallmark which was introduced in 1919 in the second car built by WO Bentley.
The Momentum Unbreakable is available globally through Bentley retailers or from select fragrance stores. Each perfume comes in an embossed slate-grey box that was designed to replicate the same textural effect as the bottle's stone plate.
Photos from Bentley
Also read:
Coming soon: Bentley Residences
Bentley Celebrates 100th Year with Very Expensive Collectible Books