This is McLaren's FASTEST Production Car Today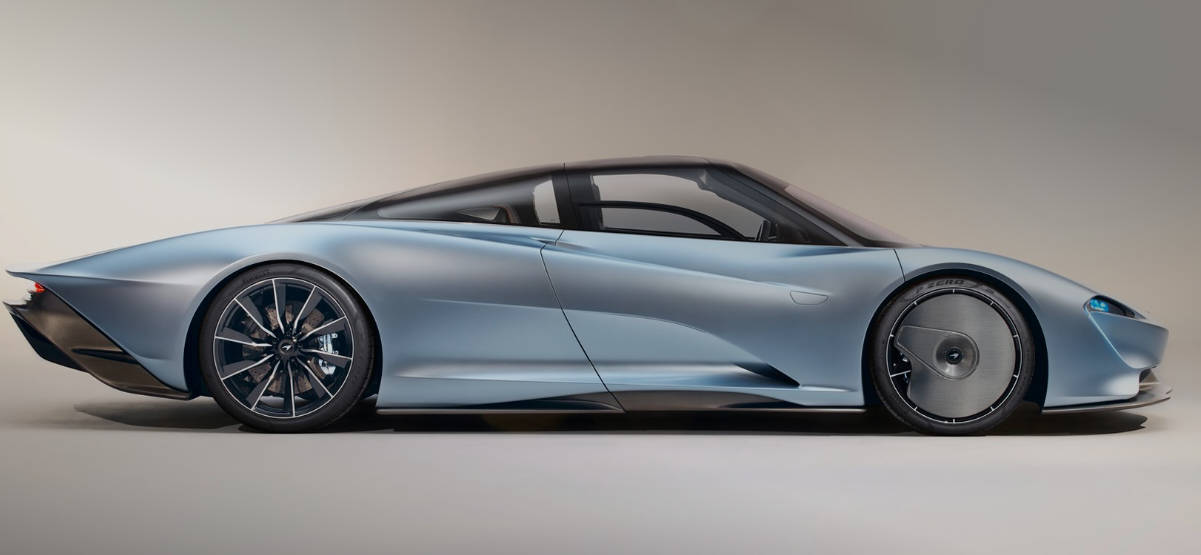 Don't look now, but McLaren has finally finished developing the fastest and most "hi-tech" production car to-date: The McLaren Hyper-GT prototype 'XP2'. It reached an impressive 403 km/h more than 30 times during its testing, and it can go from standstill to 300 kmh in less than 13 seconds (12.8 seconds, to be exact).
http://media.mclarenautomotive.com
Also called Speedtail prototype 'XP2', the hypercar was tested on the space shuttle landing runway at the Johnny Bohmer Proving Grounds at Kennedy Space Center, Florida.
It's an apt location for a company that also strives to push itself to the extreme when it comes to performance and engineering excellence.
"It's fitting that the Speedtail's high-speed test programme concluded with multiple maximum-speed runs at a location strongly associated with pushing the boundaries of extreme performance and engineering excellence," commented McLaren Automotive CEO, Mike Flewitt.
"The Speedtail is a truly extraordinary car that epitomises McLaren's pioneering spirit and perfectly illustrates our determination to continue to set new benchmarks for supercar and hypercar performance."
http://media.mclarenautomotive.com
Measuring 5.2 meters long, the Speedtail uses a modified M840T from the 720S. It's fitted with a hybrid powertrain that can make 1,036 horsepower. This hypercar uses a Thin-Ply Technology Carbon Fibre (TPT) that consists of countless 30 micron thick layers of carbon fibre. What's more, its "Titanium Deposition Carbon Fibre" fuses a micron-thin layer of titanium directly on the weave to reinforce the carbon fiber's construction.
Its 3-seat layout is similar to the F1, and integrates the passenger seats into the chassis. The Speedtail prototype's interior showcases a "directional leather finish" that "makes it easy to slide into the seat but then subtly holds the occupant in place while they drive." According to the company, it's strong enough to replace the carpet on the floor.
http://media.mclarenautomotive.com

This mega hypercar also utilizes one of the best power-to-weight ratio of any automotive high voltage battery system: a battery pack with a power density of 5.2 kW/kg. One of its special features is that it can recharge all by itself even while you're driving.

Now that solves the problem of looking for a charger when you're out in the vast wilderness.

The hand-assembled Speedtail prototype XP2 will ship out its first 106 deliveries on February 2020 to Woking, England.