This Small Car Really Stood Out at the Geneva Motor Show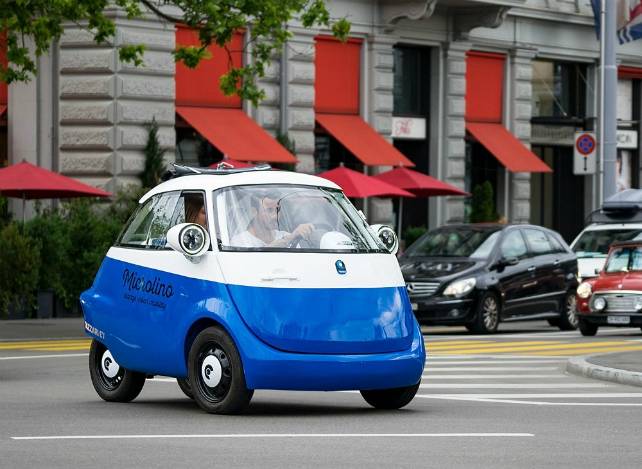 Sometimes, the most interesting car at the 2018 Geneva Motor Show isn't always the fastest and flashiest. Since everything seems to be going to that direction, it's sometimes better to go the opposite way and go for the slowest--and smallest vehicle that you can find.
The Microlino isn't really a car, and the company that makes it, Micro Mobility, insists on making that distinction. Based in Switzerland, the "Microlino combines the practicality of a motorbike with the comfort of a car."
First presented in 2016 at the Geneva Car Show, the Microlino was actually introduced as a "quadracycle," which is a human-powered land vehicle, such as pedicabs. The one main distinction that Microlino has over the rest is that it uses an electric-powered engine, instead.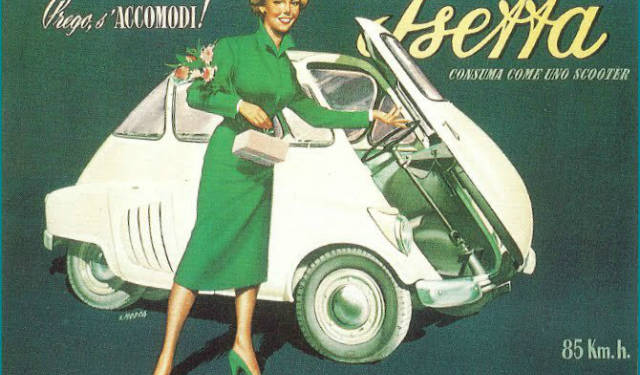 Still, it's not a new concept. In fact, its design was taken from the retooled 1950 BMW Isetta. And really, it looks just like a reincarnated version of its predecessor. The difference, however, is that Microlino uses a new suspension and chassis.
When  was it built?
The Microlino was built between August 2015 and January 2016, with its prototype created in China. It was first presented at the Geneva Motor Show during the same year, garnering a total of 5,400 reservations since its first introduction to the public.
Its production will start in the middle of 2018, and will be in the heart of the famous "Motor Valley" in Italy. The company will focus on the European market, and plans to venture into the Chinese market in the future.
What are its specifications?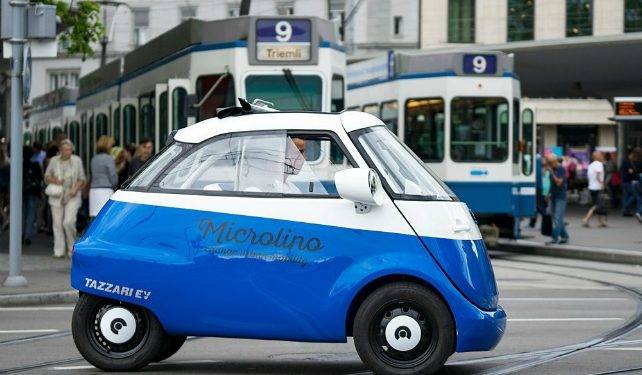 Microlino stands out not only because of its size, but also because of its unusual, "almost" bubble shape. Still, don't underestimate what it can do. This car has decent features that can make for a good driving experience, and they include the following:
Battery: 8 kWh or 14.4 kWh
Rechargeable time: Conventional Domestic Power Sockets: 4 hours; Type 2 Connectors: one hour
Acceleration (0-50 km/h): 5 seconds
Range: 120 km or 215 km (with 14.4 kWh battery)
Maximum speed: 90 km/h
What's it like inside?
Microlino's interiors are both "functional and easy to produce", with a "central round touch panel with a retro touch." Some of its standout features include:
Bluetooth speakers
Phone mount
Functional sunroof
What makes it stand out?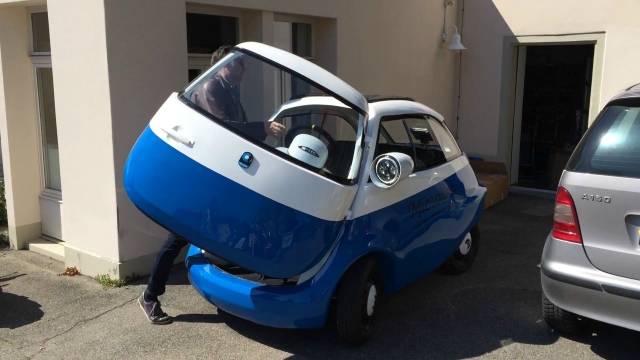 Its size definitely makes it stand out. Measuring only 2.4 meters in length, this small vehicle has only two seats, and is ideal to use for cross-parking and urban transportation.
It's the perfect city electric vehicle because it's clean and quiet, can park in excess spaces between average parking spots, good for those stop-starts in traffic, and roomy enough room for a driver, a passenger, and a handful of their luggage or shopping bags to fit in snugly.
Still, the Microlino's greatest strength is its environment-friendly features. Not only does it leave less carbon footprint and emissions on the road, but its small size allows it to use lesser fuel compared to average-sized vehicles.