TMP launches Viber Community page, new Messenger chat to reach customers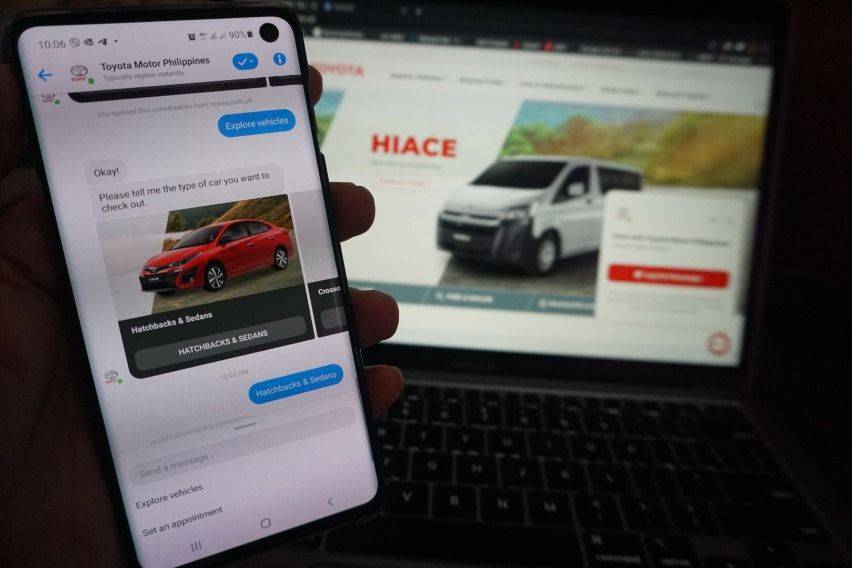 The local arm of Japanese automotive giant Toyota is bolstering its reach in the digital sphere as it opened its official Viber Community and enhanced Facebook Messenger chat.
These latest innovative methods of communication with Toyota Motor Philippines (TMP) increases its touchpoints for information dissemination as well provide customers another channel to send inquiries and reach out for transactions to its dealer-network.
The latest means of connecting with customers also promotes physical distancing as they can get updates without the need to step outside their homes.
The official Viber Community for all Filipino Toyota owners (Toyota PH) gives future customers as well as followers access to the latest news and updates, car care tips, special deals and promos, exclusive content, among others—by just adding Toyota PH to followed groups or visiting https://bit.ly/toyotaviber via mobile or desktop internet browsers.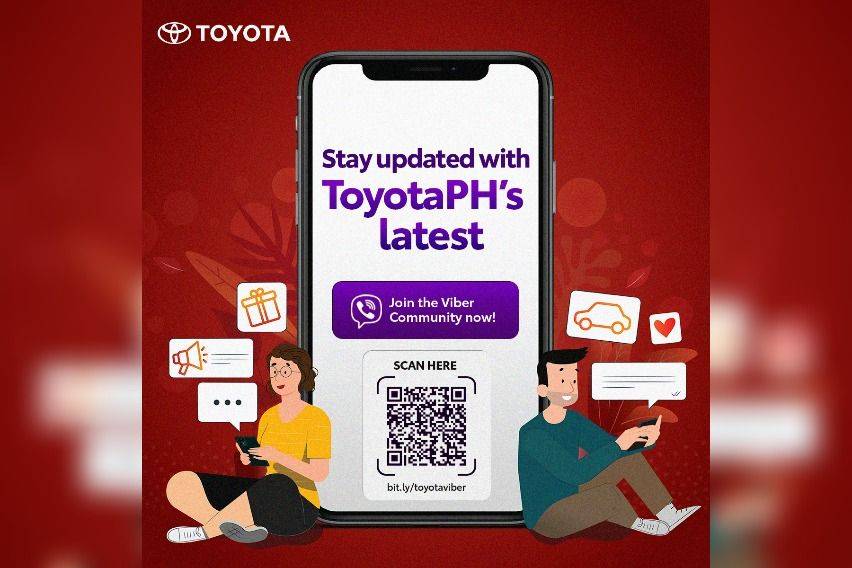 Aside from that, TMP announced that they will release the 2020 edition of the official Toyota PH Viber sticker set for free.
On the other hand, TMP's updated Facebook Messenger chat allows customers to send inquiries and be connected with the official Facebook Messenger chat of their preferred Toyota dealer. After Liking and Following the verified Toyota Motor Philippines account (with the blue check mark) on Facebook (www.facebook.com/ToyotaMotorPhilippines), they can just tap on the messenger link or go directly via http://m.me/toyotamotorphilippines.
TMP said that the new Facebook messenger chat will help users to contact their chosen dealer and vehicle.
After such, representatives from the dealer of choice will reach to the customer to assist them on their possible purchase. Such move will also ensure that the customers will not fall prey to bogus accounts and engage in probable fraudulent transactions.
This complements the virtual showroom that the TMP has recently launched.
The virtual showroom (www.toyota.com.ph/showroom) lets customers explore vehicles via 360-degree exterior and interior views as well as help compute payments and send online inquiries.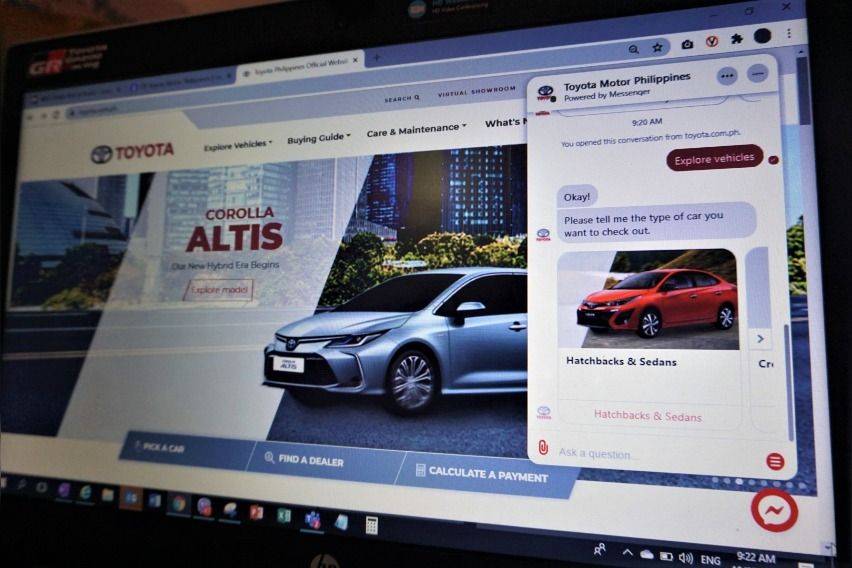 Moreover, TMP disclosed that they will give more digital solutions to address customer needs as we go through the new normal scenario.
Photo/s from Toyota Motor Philippines
Also read:
TMP updates Virtual Showroom with more options
Toyota PH now offers home delivery service