Toyota Japan releases live traffic map
Steadily increasing traffic congestion has proven to be one of the most serious problems in large metropolitan areas across the world. Fortunately, many navigation systems installed in cars today come with real time traffic monitoring systems that drivers can use to bypass overloaded roads and road closures.
Toyota has provided its customers with a convenient way to track traffic in real time. The easy-to-use-map enables its users to have access to a navigation system that shows real-time information about various traffic conditions and roads in Japan.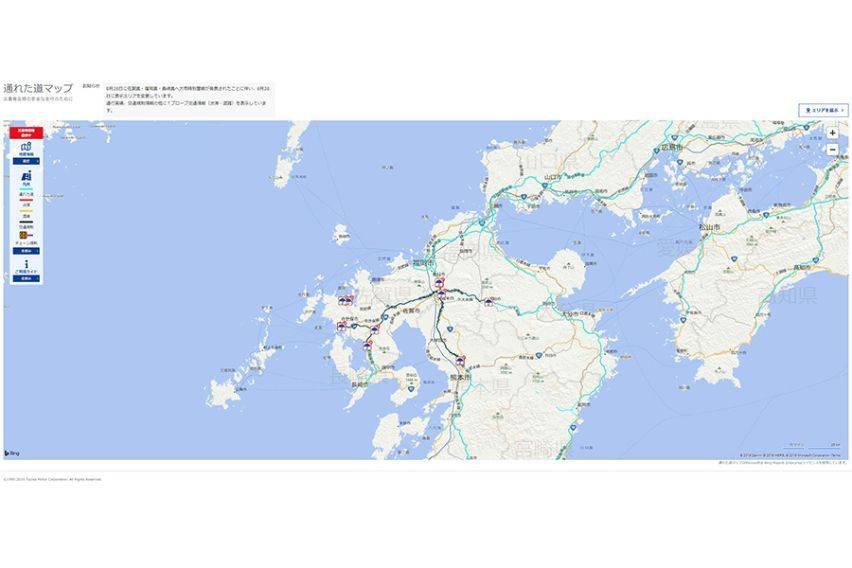 Drivers in Japan can now check whether roads on their planned route are passable or not with the online map, easily accessible from any smartphone, computer, or other mobile device.
In Toyota's digital map, road closures, road sign icons, and more are displayed in real-time. Users will also be able to check traffic data from the past 1, 3, 6, or 24 hours if they choose. The system can also narrow searches down to include areas of traffic congestion, which is helpful in a variety of situations from daily route planning to disaster relief.
T-probe traffic information provides Toyota's own real-time traffic information. Traffic regulation displays road closures and chain regulation information is provided by JARTIC/VICS Center. An aerial photograph, provided by Pasco Co., Ltd., is also added and it shows an aerial view by pressing the camera icon.
In the event of a natural disaster, the affected area or areas automatically become the focal point of the map. At other times, the map will default to the Kanto region.
If it ever becomes available in the Philippines, this helpful system would be one of the most advantageous tools for any driver traversing the heavily congested Metro Manila roads, especially since it doesn't require subscription or fees like most traffic monitoring apps.
To access Toyota Japan's traffic map, click here.
Photo from Toyota Japan
Also Read:
Toyota Safety Sense upgraded to curb bike crash
Ford chooses TomTom navigation app for Ford SYNC
Toyota Car Articles From Zigwheels
News
Article Feature
Road Test