Toyota Wigo: Same Price, Other Options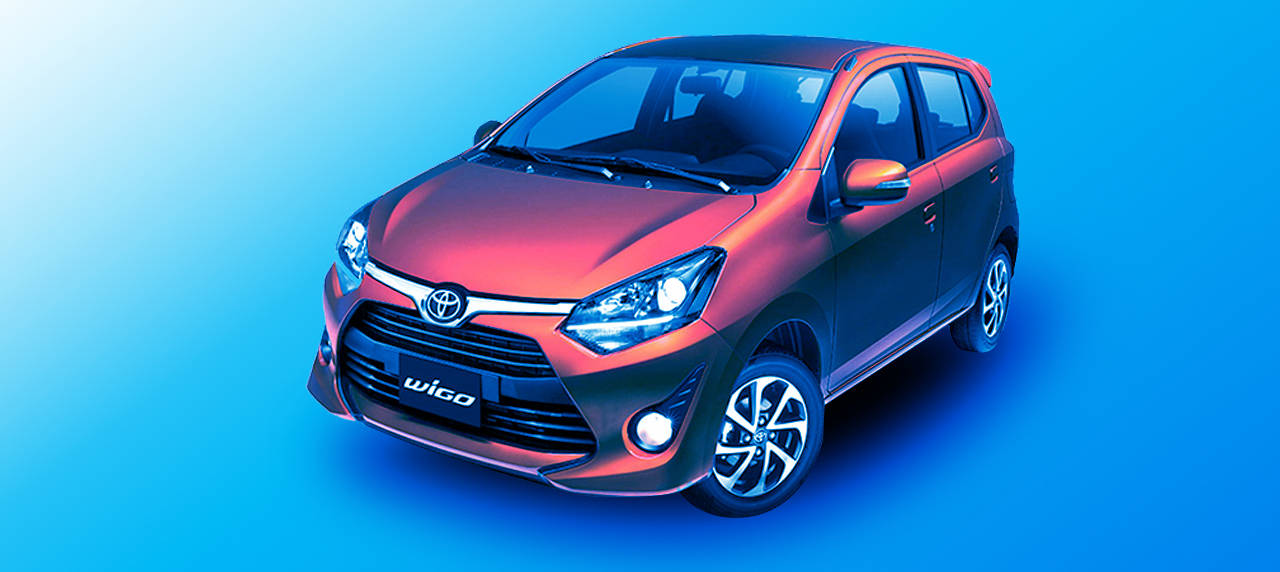 The Toyota Wigo has been a stable fixture in the local automotive scene. It's the Japanese car manufacturer's entry-level five-door compact hatchback offering geared towards many of today's young professionals looking for a reliable city car. Having found its place on the market, it's been one of Toyota's best-selling vehicles ever since.
From Toyota Motor Philippines website

Its latest iteration features a face-lifted front fascia that now sports better and more aggressive looks. It dropped the old cordial countenance it donned in 2013 when it was first launched for a sharper, confident, self-assured aura. Beating under the hood is a 998cc, 3-Cylinder In-Line, 12 Valve DOHC, VVT-I gasoline engine. For a car this small, the Toyota Wigo looks pretty sporty. Moreover, it offers impressive cabin space with more than enough head and leg room giving backseat passengers a comfortable ride and a slew of other amenities. The Toyota Wigo is the kind of car you can drive around town with friends or families to your favorite samgyeupsal spot and one that can haul in laundry and groceries at the same time. It combines leisure and utility in a vehicle with a small and compact body befitting of its price. Speaking of which, its affordable price point (under ₱600,000) cemented its place as one of the Philippine's go-to value-for-money vehicles.
From Toyota Motor Philippines website

Wondering what else can you get for ₱600,000 or less? Check out these other vehicles under the same price point.
Suzuki Celerio
Priced from ₱558,000 to ₱598,000, the Suzuki Celerio makes for another solid option for those looking for a five-door compact hatch. This city car offers decent looks with relatively decent features to match. It may not look as sporty as the face-lifted Toyota Wigo but comes with Suzuki's Total Effective Control Technology (TECT) that offers a high-rigidity, low-weight frame made from high-tensile materials. Suzuki Philippines Incorporated outfits the Celerio with its own K10B engine, which is found in many other compact cars manufactured by Suzuki.
From Suzuki Philippines website

This 998-cc gasoline engine is perfect for city driving and comes married to either a 5-speed manual transmission or a CVT gearbox. It's a great option for anyone looking for a first city car because of its economical fuel consumption and relatively easy handling.
Kia Picanto
The Kia Picanto is another five-door compact hatchback marketed towards yuppies living within the Metro. While the Suzuki Celerio comes with TECT, the Kia Picanto offers the same level of safety with its own Advanced High-Strength Steel (AHSS) and Hot-Stamped Steel technology, creating better impact absorption in the event of a collision keeping you and your passengers safe in city driving conditions which we find is pretty standard in vehicles in this segment.
From Kia Philippines website

It comes with Kia's iteration of a 998cc engine in the KAPPA 1.0 MPI which makes for a pretty decent powertrain for a vehicle its size. Like the Wigo and the Celerio, is small and compact body makes it a great option for city driving allowing drivers to easily find a spot in the cramped and somewhat overcrowded parking spaces in the big city. Kia Motors Philippines puts the Picanto up for sale with prices starting from ₱590,000.
From Kia Philippines website
Honda Brio
Arguably the best-looking car in this list, the all-new Honda Brio shares the same five-door compact hatchback build as other cars on this list. However, what separates it from other city cars under ₱600,000 is its looks. The Honda Brio offers a face-lifted look that rivals that of the Toyota Wigo and just as well even best it. It looks more like a compact sports car rather than a vehicle made for city commute. Not taking any sides here but the Honda Brio offers a more powerful 1,199cc gasoline engine that's paired with Honda's Programmed Fuel Injection (PGM-FI), befitting of the engine's SOHC i-VTEC lineage. The engine alone is enough of a reason to buy the Honda Brio 1.2 S MT at ₱598,000. Its five-speed manual transmission makes for smooth shifting driving in and out of the city and satisfies both beginners and advanced car enthusiasts alike with its obviously better pull performance and nimble handling.
From Honda Cars Philippines website

With looks and an engine to match, you'd rather be seen sporting a Honda Brio than any other five-door hatchback.
From Honda Cars Philippines website