Understanding Traffic Laws: What You Should Know about Reckless Driving (Updated)
The term "reckless driving" is one of the most violated traffic laws in the Philippines today. And while it's considered part of the miscellaneous traffic rules in our constitution, this law still warrants careful study--and vigilance--from drivers.
Republic Act 4136 Who is a reckless driver?
The Department of Justice defines a reckless driver when he operates a motor vehicle without reasonable caution. Without reasonable caution means:
1) Not considering the width, traffic, grades, crossing, curvatures, visibility and other conditions of the highway and the conditions of the atmosphere and weather;
2) Endangering the property or the safety or rights of any person; and
3) Causing excessive or unreasonable damage to the highway.
In short, "everytime a person operates a motor vehicle in violation of traffic rules, at the risk of harming others and with less than the full attention, focus and skill required of every driver, he is driving recklessly."
Common Types of Reckless Driving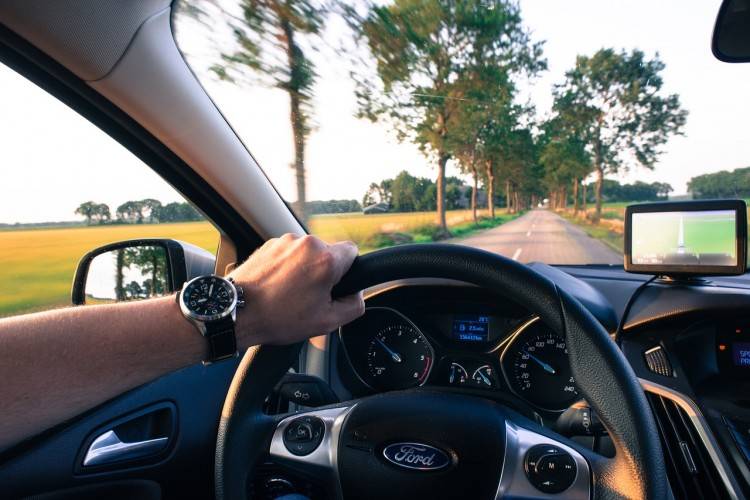 The Department of Justice (DOJ) warns that reckless driving--including over-speeding, drunk driving, and distracted driving--is punishable under Republic Act 4136.
1. Over-speeding
Overspeeding are called "Killer Highways" because of the number of accidents they cause.
A proper speed prescribed by the law is described as:
A speed that is careful and prudent, not greater or less than what is reasonable and proper considering traffic, road and other existing conditions
A speed that will not endanger the life, limb and property of any person
A speed that will permit a driver to bring his vehicle to a stop within the assured clear distance ahead
2. Drunk-driving
One's degree of "drunkenness" may depend upon the blood alcohol content indicator.
According to DOJ, national laws should adopt such an indicator similar to initiatives already started at the level of the local government units (LGUs). For instance, Navotas and Makati City defines a drunk driver "if he registers a Blood Alcohol Content level of 0.06% within one (1) hour of his apprehension."
3. Distracted driving
According to DOJ, distracted driving is a form of reckless driving, because it takes a driver's attention away from the road, "causing him to commit acts or omissions that may endanger himself and others."
The most common causes of distractions include:
Conversing with another person in the vehicle or on the phone
Retrieving objects in the floor/dashboard
Eating or drinking
Adjusting car radios
Using any other gadget or device like mobile phones, laptops/iPads, iPods/MP3 players or GPS-enabled devices
Damages and Injuries as a Result of Reckless Driving
If there are damages and injuries as a result of reckless driving, then the Revised Penal Code will be applied. According to DOJ, "depending on the extent of damages caused, a person may be charged with crimes such as physical injuries, damage to property or even homicide and murder."
What should an erring driver do in case he is guilty of reckless driving that resulted to damages or injuries on the road?
The offender is mandated and obliged to do the following:
1) Show his license and give his true name and address;
2) Give the true name and address of the owner of the motor vehicle; and
3) Render assistance to the victim.
The third one is important. Reckless drivers SHOULD help their victims. Otherwise, the offender shall be held liable for the crime of Abandonment of One's Own Victim, punishable under Article 275 of the Revised Penal Code.
Failure to assist one's own victim is excused only when:
1) He is in imminent danger of being seriously harmed by reason of the accident;
2) He reports the incident to the nearest officer of the law ; and
3) He summons a physician or nurse
Penalties for Reckless Driving
Reckless driving carries a penalty of a PHP1,200 fine.
Drunk driving is punishable by a fine ranging from PHP2,000-PHP5,000, or imprisonment (three to six months) or both, at the discretion of the court.
Distracted driving is punishable by a fine ranging from PHP5,000 to PHP20,000, with the possibility of suspending/revocation of the driver's license.
Final Word
It's important to note that reckless driving, drunk driving, and distracted driving don't have to result in damages, injuries or death to be punishable by law.
You can learn more about the Reckless Driving Law here.
Updated on September 16, 2020 by Gail Alcabaza
Also Read
Car Wash Business 101: Equipment and investment requirements for 2020
Car Articles From Zigwheels
News
Article Feature
Advisory Stories
Road Test
Nissan PH to raffle off reservation slots for all-new Z

Honda to showcase concept vehicles, technologies at upcoming 2023 Japan Mobility Show

Honda Prologue EV has anticipated EPA range rating of 482 km

Hazel Nicole Carreon

.

Today

Audi Q7 receives 2023 Top Safety Pick+ award

Hazel Nicole Carreon

.

Today

Mitsubishi PH stages 22nd Skills Olympics for sales and service professionals

Hazel Nicole Carreon

.

Today
Volkswagen Tharu vs. the competition

Hazel Nicole Carreon

.

Today

Geely GX3 Pro: Highs and lows

Here are the Toyota Hilux GR-S' interior features

Hazel Nicole Carreon

.

Oct 03, 2023

Is the GAC Empow a capable track car?

Hazel Nicole Carreon

.

Oct 02, 2023

What's inside the Volkswagen Tharu

Hazel Nicole Carreon

.

Oct 02, 2023
PH oil price hike to continue this week

Ruben Manahan

.

Sep 11, 2023

Maximizing Transmission Lifespan: How Often Should You Change Your Transmission Fluid?

Hazel Nicole Carreon

.

Aug 23, 2023

Navigating the Aftermath: A Comprehensive Guide to Assessing Flood Damage on Cars

Hazel Nicole Carreon

.

Aug 07, 2023

Car Insurance 101: What Every Car Owner Needs to Know

Hazel Nicole Carreon

.

Jul 28, 2023

Off the Beaten Path: Everything You Need to Know About Off-Road Driving in the Philippines

Hazel Nicole Carreon

.

Jul 25, 2023
Fine China: 2023 Chery Tiggo 7 Pro

Dylan Afuang

.

May 26, 2023

Review | 2023 Toyota Raize 1.0 Turbo | Rocket Bunny

Roy Robles

.

Apr 27, 2023

Old but still golden: 2023 Mitsubishi Mirage hatchback

Alvin Reyes

.

Mar 01, 2023

First Drive | 2023 Kia EV6 GT-Line | Post Modern Philosophy

Roy Robles

.

Feb 24, 2023

More than just a kit | 2023 Mitsubishi Xpander Cross

Roy Robles

.

Jan 30, 2023