Useful or Useless? The Controversial Number '8' License Plate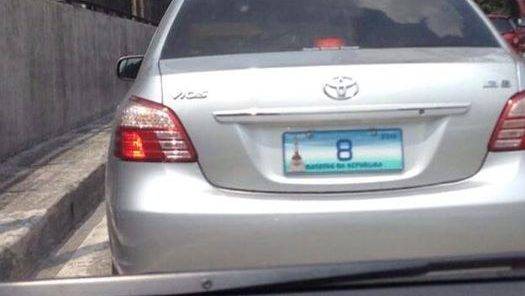 Ah yes, the number "8" special protocol license plate. Oyo Sotto hates it, and sex dens use it. Lawmakers break the rule because of it (just ask Imelda Marcos and her Toyota Coaster), and assumed non-politician's sons / kabarkadas can get their 15-minutes of fame as a result of it (ask Jojo Valerio and his Toyota FJ Cruiser).
It's use--or abuse of it, for that matter--has even forced House Speaker Gloria Macapagal-Arroyo to recall all protocol license plates with the number 8 issued during the previous Congresses.
The Controversial Number "8"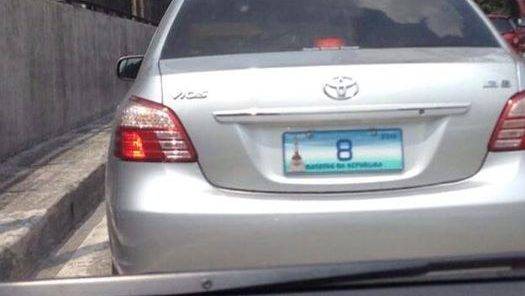 Such mystique and popularity that this license plate holds is interesting. Highly controversial, its drivers have received many complaints from its drivers who display road discourtesy and/ or violate traffic rules and regulations on the road. One of the most commonly abused law is the color-coding scheme, which vehicles carrying the number "8" and other government official numbers are exempted from.
Protocol Official Numbers
In case you don't know, the number 8 is a congressional protocol plate for legislators. It was ordered by Former President Gloria Macapagal Arroyo under the EXECUTIVE ORDER No. 400 that was issued in January 17. Here is a complete list of these numbers:
President of the Republic of the Philippines and/or PANGULO - 1
Vice President of the Republic of the Philippines - 2
Senate President - 3
Speaker of the House Representatives - 4
Chief Justice of the Supreme Court - 5
Cabinet Secretary - 6
Senator - 7
Congressman - 8
Associate Justices of the Supreme Court - 9
Presiding Justice and other Justices of the Court of Appeals - 10
Chairman of the Commission on Elections - 11
Cabinet Undersecretary - 12
Solicitor General - 13
Chief of Staff, AFP/Chief, PNP - 14
RTC Judges - 16
No Special Treatment?
Interestingly, it's not above the law. The number 8--and other special licenses--are still required to be registered annually. And yes, they're still subject to traffic laws and even local ordinance rules. One perk, though: they are exempted in the color coding scheme--provided the vehicles are being used for "official purposes".
So, judging from what we know, we can assume that perhaps it's just acts as a "status symbol" for government officials. Whatever the case, it makes us wonder why all these special protocol license plates should even exist in the first place.