Valenzuela City bans driving lessons on arterial roads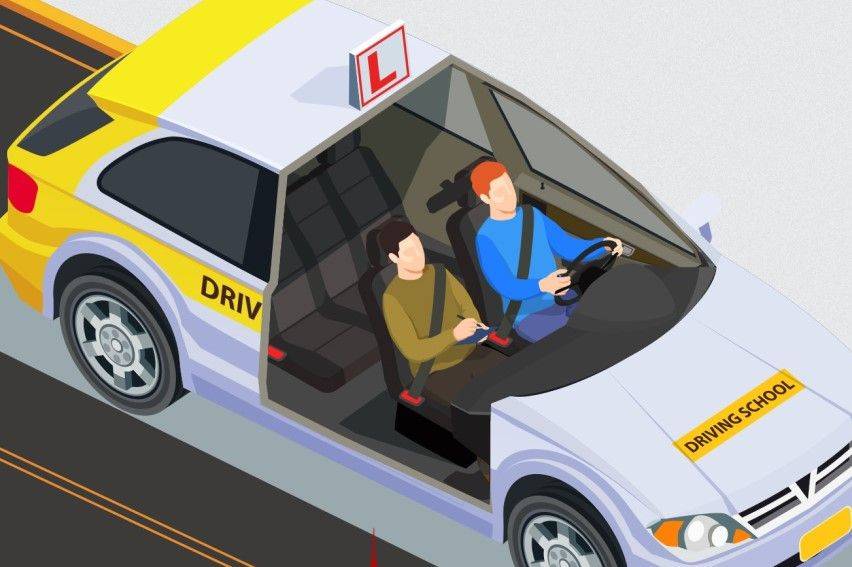 The City of Valenzuela has issued a notice to driving instructors and the public at large, stating that no student drivers will be allowed to drive on arterial roads from Monday to Saturday, beginning 7:00 AM - 9:00 AM at 5:00 PM - 8:00 PM.
The notice stems from the approval of Ordinance 732, otherwise known as Disiplinadong Student Driver Ordinance authored by Councilor Bimbo Dela Cruz.
The Ordinance effectively prohibits driving instructors from allowing their students to man the vehicle at the aforementioned times on the following Valenzuela City roads:
MacArthur Highway
Karuhatan-Gen. T De Leon Road
Canumay East Service Road
Lawang Bato Service Road
Mindanao Avenue
Gov. I Santiago Road
Maysan-Gen. Luis Road
M.H. Del Pilar Road
Mapulang Lupa Service Road
Lazaro Road
Lawang Bato-Punturin Road
Santiago Street
Instructors and students caught in violation of the ordinance will have their driver's license/student driver's permit confiscated and will be issued an Ordinance Violation Receipt.
The violations also come with corresponding fines. For driving instructors, the fine ranges from PHP500 for the first offense to PHP2,000 for the third offense.
For student drivers unaccompanied by driving instructors, the fine ranges PHP2,000 for the first offense to PHP5,000 for the third offense, the car will also be impounded for three days.
Driving schools will also have to cough up cash for any violation incurred by their instructors and students. Fine ranges from PHP3,000 for the first offense to PHP10,000 for the third offense, along with the impounding of the offending vehicle for up to 10 days.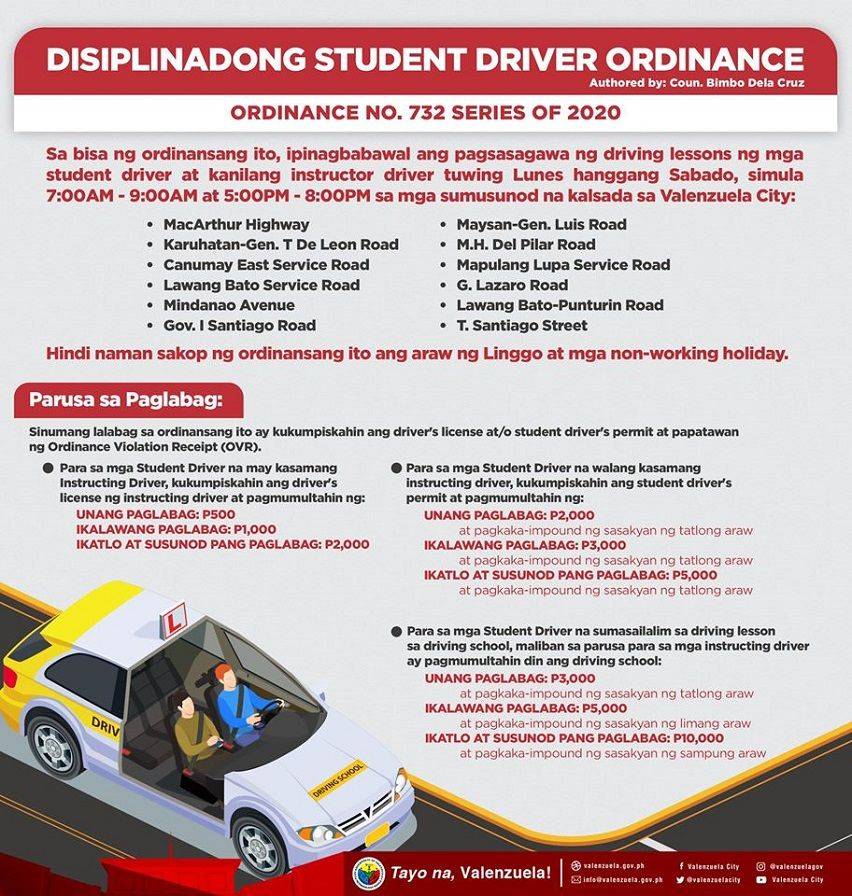 This move appears to have been introduced as a measure to help alleviate traffic in the fringe city. So far, reactions on social media have been positive, with the city's Facebook post earning over 1,400 likes as of this article's posting.
Photo/s from Valenzuela City Facebook page
Also read:
Duterte Orders Implementation of 4 Specific Traffic Countermeasures
Read All
Featured Articles