Duterte Orders Implementation of 4 Specific Traffic Countermeasures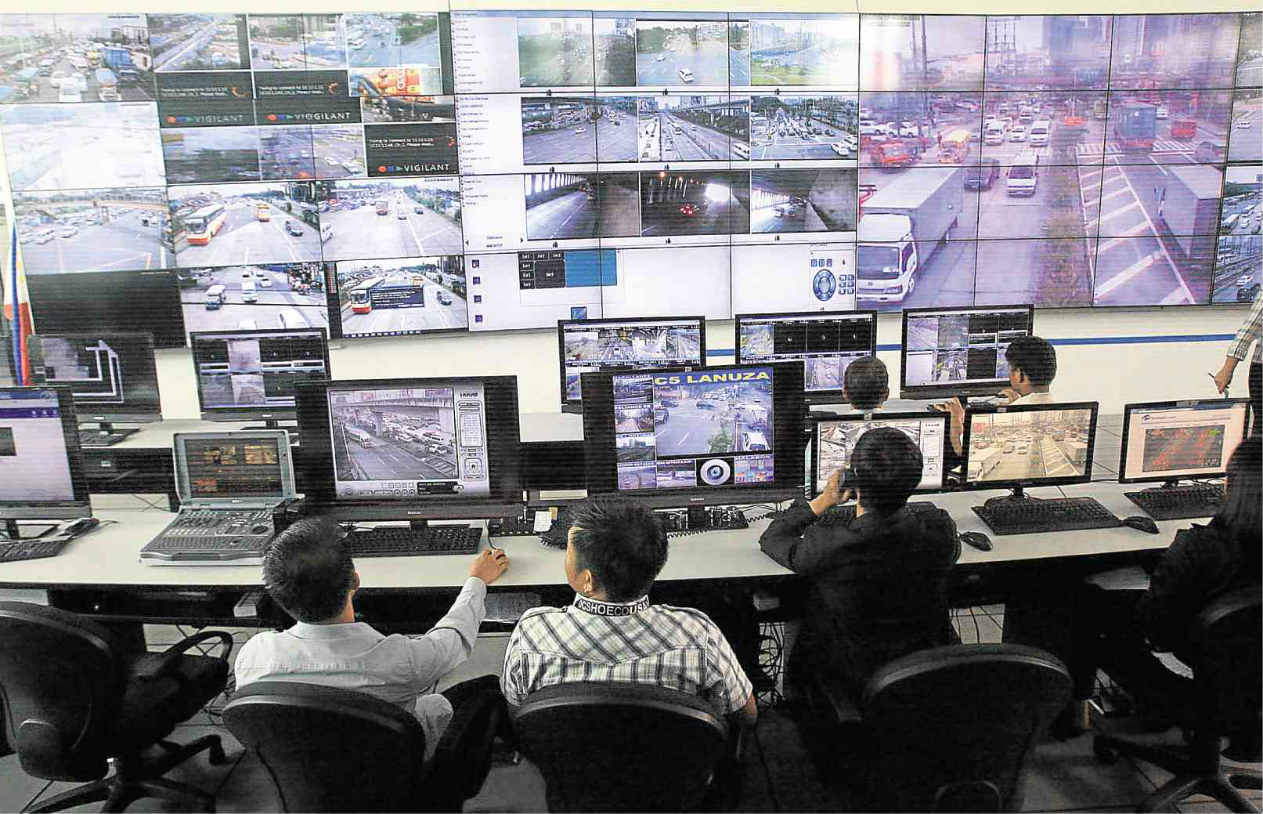 Before the inauguration of the newly formed Crisis Monitoring and Management Center of the Metropolitan Manila Development Authority (MMDA), President Rodrigo Duterte expressed his dismay over traffic situation in the Metro and ordered the immediate implementation of four specific countermeasures that he believes can solve the persistent and widespread problem once and for all.
©newsinfo.inquirer.net
According to MMDA general manager Tim Orbos, Pres. Duterte met with him and the rest of the cabinet Monday night. During the meeting, Duterte voiced that he was alarmed that the majority of people in Metro Manila need to wake up very early so as not to be late for work, and yet they still arrive late and tired due to rush hour traffic. Duterte then proceeded to give him four traffic countermeasures to implement, the first of which is to start clearing the Roxas Boulevard immediately after Holy Week.
The second instruction was the creation of guidelines for a flexible time schedule for government employees. With 'flexi-time' government workers can either choose or be assigned a different work schedule instead of the usual 8-to-5 workday.
Third was to consider the implications of allowing trucks to ply major roads. This, along with the second countermeasure, could help boost the country's nighttime economy.
The fourth was to start filing charges against barangay officials who fail in their duty to keep roads cleared by MMDA of free or illegally parked cars and other obstructions.
All Metro Manila mayors agreed
"I was directed by the President to implement the four measures or suggestions last night," Orbos told the media in press conference during the Metro Mayors Council Tuesday afternoon "I relayed it to the Metro Manila mayors and they all agreed."
As for the possible implementation of flexi-time for government employees, "We will create a technical working group and maybe we can submit it this week," he added.
Government flexi-time
©news.mb.com.ph
Presidential Spokesperson Ernesto Abella confirmed that the government is seriously considering the proposed flexible working hours to ease traffic flow in the Metro. Abella added that the MMDA is currently studying the flexi-time proposal, with a recommendation expected to be submitted anytime soon.
Though not opposed to the move, a labor group urged MMDA chairman Orbos to consult government employees about the agency's plan to enforce flexi-time.
"We are in favor of flexible work arrangement but there should be dialogue and policy consultation between MMDA, government agencies and workers first before any such plan is enforced," said Alan Tanjusay, spokesperson of Associated Labor Unions-Trade Union Congress of the Philippines.
"If Metro Manila changes government transaction time, every city and municipality in the entire region will also make an adjustment," Tanjusay added.