Villar: Binondo-Intramuros Bridge finished by September 2021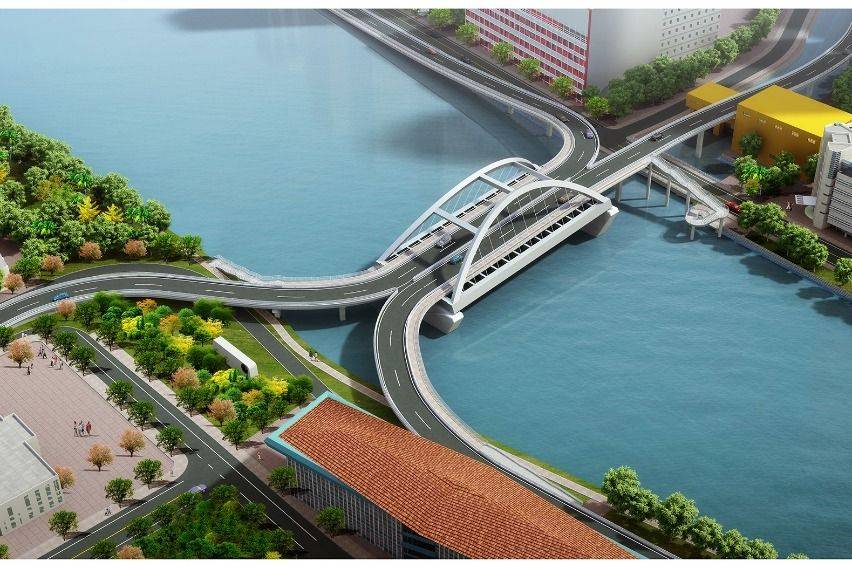 The leadership of the Department of Public Works and Highways declared that the Binondo-Intramuros Bridge shall be completed by September 2021.
Public Works and Highways Secretary Mark Villar released the bold statement following the inspection of the project yesterday (February 4), which is currently 50 percent complete.
According to Villar, the arch bridge "that symbolizes the friendly cooperation between China and the Philippines will become a new iconic landscape connecting the Binondo and Intramuros districts of Manila."
When fully complete, the bridge is expected to cater to an extra traffic volume of around 30,000 vehicles per day, which is also expected to ease congestion between Binondo and Intramuros.
DPWH Undersecretary for Unified Project Management Office (UPMO) Operations Emil Sadain said the Binondo-Intramuros Bridge includes the construction of four-lane basket-handle tied steel arch bridge with a total length of 680 lineal meter that links Intramuros at Solana Street and Riverside Drive and District of Binondo at Rentas Street/Plaza Del Conde Street and Muelle dela Industria with a viaduct structure over Estero de Binondo.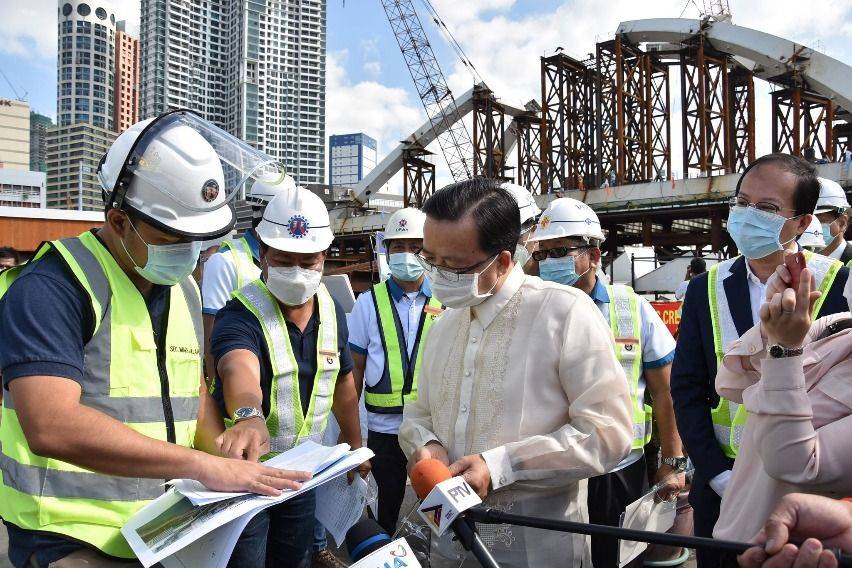 With a project cost of P3.39 billion, the Binondo bridge is funded under the two "China Aid Bridges Project" (the other bridge known as the Estrella-Pantaleon Bridge that connects Makati and Mandaluyong) in support of President Rodrigo Duterte's Build, Build, Build program.
The yet-to be completed bridge now employs new seismic specifications and considers the effect of climate change, applying advanced construction methods shared by Chinese to the Filipino workers such as the steel arch bridge assembly, pushing method and the bottom construction method of the boxed cofferdam, and building a solid piling foundation.
Photos from Department of Public Works and Highways
Also read:
Completion of Estrella-Pantaleon, Binondo-Intramuros Bridges still on schedule
DPWH Reopens Marcos Bridge in Marikina