Volkswagen Previews 2020 Atlas SUV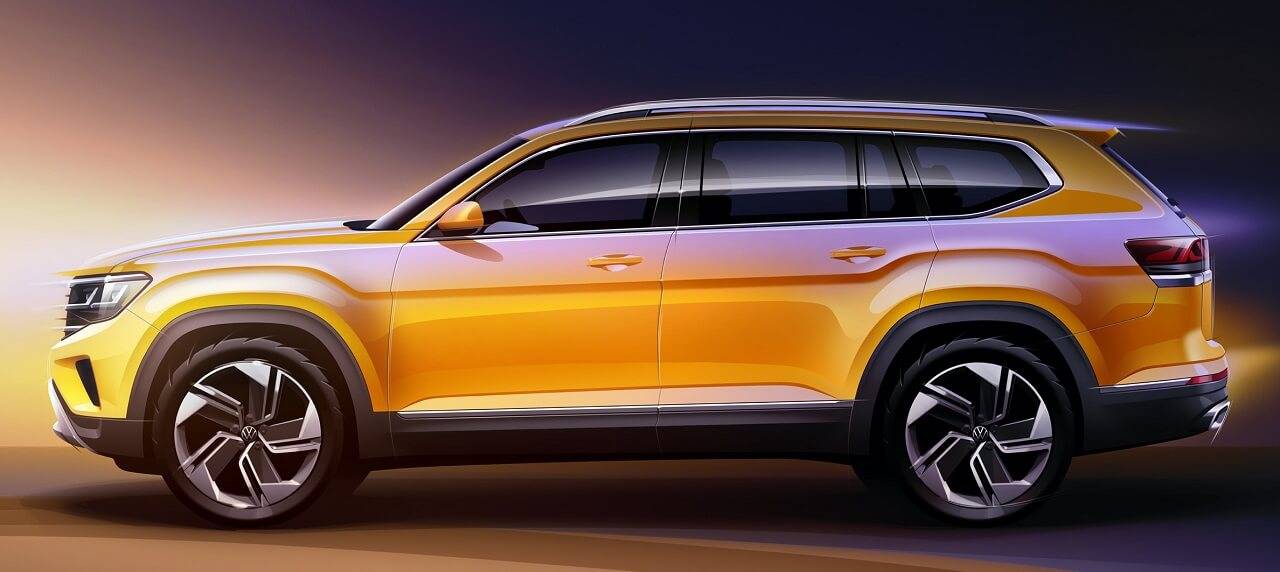 Eager to leave its spotty emissions scandal behind, Volkswagen is making strides in ensuring the stylishness, safety, and fuel economy of their cars, and the latest model to offer the German carmaker's improvements since then is the 2021 VW Atlas.
For the 2021 model year, VW grants the Atlas a considerable facelift, drawing plenty of inspiration from the recently revealed Atlas Cross Sport. The SUV's past models are a decent seller in North America, and reports claim that the People's Car is pretty happy with the Atlas's sales performance. While SUVs account for 53 percent of VW's sales in the States, 48 percent of that number can be attributed to what is fast becoming the German icon's flagship SUV.
By introducing the slightly smaller Atlas Cross Sport, and unveiling a refreshed Atlas, VW hopes to grow that market share even more.
For 2021, the Atlas grows in length by three inches. However, they don't add anything to the cabin size, as all the additional length goes to the updated front bumper, which now uses more cushioning foam for enhanced pedestrian safety in case of collision.
With the added cushion comes a retooled front fascia, and the grille and LED headlights now sport new designs, complementing the new-look bumper well. The rear bumper and taillights get some style tweaks as well to match those up front.
One item worth noting is that the 2021 Atlas SUV is 5.7 inches lengthier than the Cross Sport, although both have the same wheelbase lengths at 2,979mm.
Much of the interior has been updated as well, starting with the new steering wheel, now with a flat bottom and leather-wrapped, giving it a premium sporty feel. Most of the trims get an 8-inch infotainment system, except the base. Additional stitching further adds a hint of luxury to the new cabin, but for those who want an even plushier look, there's the double-stitching option.
As for safety and driver assistance tech, updates include Dynamic Road Sign Detection and Traffic Jam Assist, which combines the use of adaptive cruise control and lane keep assist to drive the car in stop-and-go traffic at speeds under 65 kph.
Engine options carry over for the 2021 Atlas. That includes a 3.6-liter V6 dishing out 276 hp and 360 Nm and a 2.0-liter turbocharged power mill that delivers 235 hp and 350 Nm.
The 2021 Volkswagen Atlas is set for a February debut at the 2020 Chicago Auto Show, and expected to reach US dealerships in May.