Why Car Nuts Usually Pick Pre-Owned Cars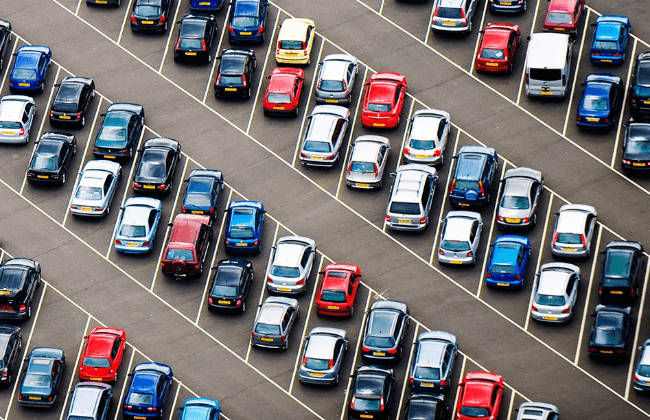 For most people, getting a used car is comparable to an appetizer: something to whet your appetite before you get the main course, or a starter car that is small and cheap, and will be your gateway car before you buy a brand new one.
But first time drivers aren't the only ones who should buy a used car. In this list, we'll give you four reasons why a used car can be a car enthusiast's best friend.
Prices start lower
Pre-owned cars cost about a fraction of the price of a brand new model. used 2014 Toyota Vios in good condition can cost about Php 300,000-350,000, half the price of a brand new base model 2020 Vios.

Because there is a six year age gap between the two, some components of the used Toyota Vios can be outdated, such as the infotainment system or some safety tech features. But the money you save can then be used on upgrading your car. Some new infotainment screens cost around Php 10,000-15,000, which is still far cheaper than paying full price for the brand new vehicle. The rest of the money you save can then go to any cosmetic upgrade you want, like a pair of RECARO sport bucket seats or an awesome sound system in the back.
Maintenance is cheaper
For brand new cars, it is advised that owners keep their units casa maintained, to ensure that the car is getting the best service possible. And for the first few years, maintenance at a casa would be free as long as the car is under warranty. But once that warranty expires, you'll be paying high prices for casa maintaining your three-year old car.
Buying an older car eliminates the need to have it casa maintained. Instead, you can find yourself a trusty mechanic that you can then leave your car to without any qualms.

Customize to your heart's content
Since buying the pre-owned car already saves you a ton of money, you then have more funds to spend on making the car "yours".
Car enthusiasts often swap out various parts of their car such as the engine, the exhaust system, or the rims, for much better ones. Getting an older car that's completely customizable maximizes the car's potential, and the more you make it yours, the closer you get to your vehicle.
Some of the most common customizations that car owners do are: (a) get the vehicle lowered, (b) get fitted custom light fixings, (c) swap out the engine to a more powerful one, or (d) get aftermarket rims.
It's in the drive

Most car enthusiasts would agree that the true pleasure in owning a car isn't about the luxury features, or about the custom parts, it's about the drive.
As modern cars get more and more practical, reliable, and get equipped with a dozen safety features that will even let you take your hands off the wheel, driving purists seek the thrill and action that only an old, manual transmission car could give. Some people don't like to drive automatics as they find it "boring" or it makes them feel like they're driving a bumper car. For those who really enjoy the drive, an older car with an old-school gear shifter may just be better than the new ones.
At Carmudi Philippines, we have listings for thousands of pre-owned cars for sale. All of our listings are verified by our sales representatives, and some are even inspected by Carmudi's authorized mechanics. You can browse our catalog here.
Also Read: