'Wonderboy' Paz To Join 600cc Category, Amber Torres' Dad Willing to Help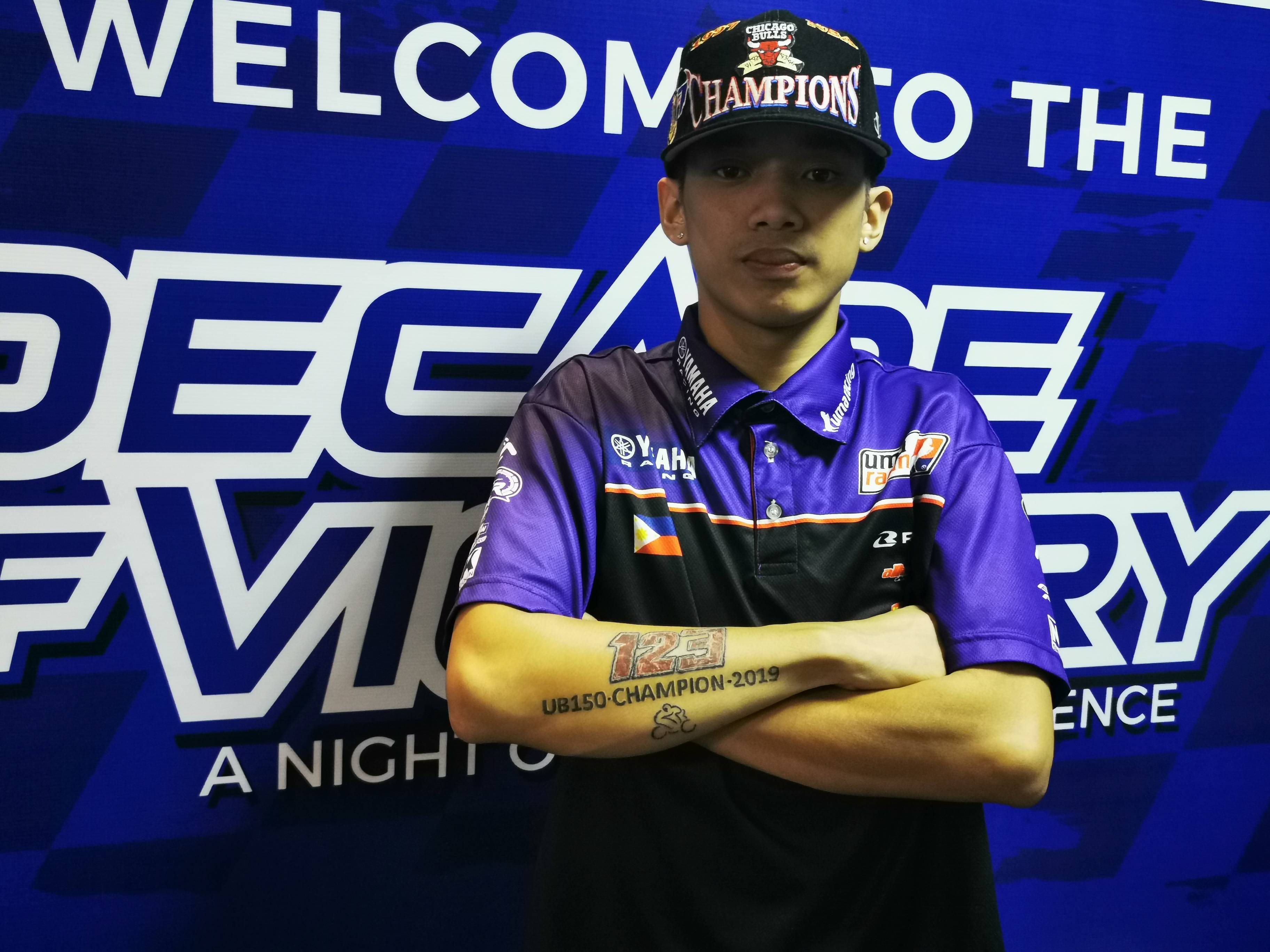 Philippines' young ace rider McKinley Kyle Paz would be retiring his '123', cutting short his stint in the 150cc category in the ARRC.
But followers of the Wonderboy will be looking forward to future races as he would be now competing with the big boys on the 600cc category, this time, on board the Yamaha R6. Yamaha Philippines seem to have put much confidence on the Wonderboy since they have skipped the lower 250cc.
At this juncture, Yamaha Philippines' Hiroshi Koike and Ryan Jude Camus announced that Paz will be competing in the 600cc category onboard the Yamaha R 6 ko

The shy-yet-optimistic Paz said that he would be working double time to get a good placing as this would be his first time to compete in the said division. "All of them already know who to watch out for. But for me, I'm relatively the youngest in 600cc category, so I'm looking out for everyone out there," Paz said. Paz knows that even with the recent overall victory in the previous ARRC season, he would need more seat time to connect better with the powerful Yamaha R6.
McKinley Kyle Paz

Paz said that he would still use as inspiration his teammate Amber Torres in upcoming races. "I want to use the number 16 in the 600cc category as tribute to a friend and teammate, Amber. I hope it (Amber's number) is still available," he said.
Taken from Asia Road Racing Championship page

During the victory party, the gone-too-soon Torres was commemorated for his controbution in the Yamaha Racing Team. Mitchelle Torres, his father, was in tears when he received the recognition fron Yamaha Philippines.
" Salamat at tinututulungan mo pa din kami, Amber (Thank you because you're still helping us)," the older Torres said. In a separate interview, Torres revealed that Amber and Paz are sparring partners in practice. With that, he wished Paz to continue to level on his journey in motorsport. " Goodluck on your new journey in the 600cc. I know that both you and Amber dream of joining the MotoGP. Continue to pursue that goal," Torres said in Filipino. He also expressed his willingness to help Paz in the new category. "As soon as available ako, and Yamaha Philippines would allow, I'm willing to help Kyle," he claimed.