 DP
(₱1,115 x 60)

Apply Loan
MotorStar Xplorer X200R Reviews
Looking for MotorStar Xplorer X200R Owner Experience? Here are the Owner reviews and ratings by Xplorer X200R owners from across the Philippines
Read Less
MotorStar Xplorer X200R User Reviews
An economical sports tourer
I will highly recommend the MotorStar Xplorer X200R to all the people who are in search of a sports tourer that too at an affordable price. After almost six months of usage, I can assure one thing that this sports tourer doesn't compromise in any possible way with the quality or performance. It is a stunning sports star and has always given me some memorable riding experiences across all kinds of roads. Starting from the riding comfort to handling with full stability and performance, it's an all-in-one exclusive package that is fuel efficient at the same time. It is truly the most economical sports tourer.
positive :

Performance, Engine, Power

negative :

Price
Lawrence on Wednesday Jun 2, 2021 18:42:00
Sporty looking standard bike with global presence
If you are in search for a standard quality bike that has got embraced worldwide due to its superiority, I suggest try out Motorstar xplorer-x200r.The bike has a charismatic look to please any rider with ease. Then comes the sporty flavor which can easily catch attention of many bikers who looks for a sense of thrill or adventure in the looks of their bikes even. How can I forget to mention about the kind of unparalleled comfort the bike is readily offering to its riders as well. Functionally this is again a superb choice. I got all drooled over its unique looking head and tail lights too.
positive :

Safety

negative :

Maintenance, Pickup
Rizalino on Sunday May 9, 2021 05:16:40
Sporty Design at an affordable price
MotorStorm Xplorer-X200R is my first bike which was gifted by my dad, on my last birthday. The super cool styling of the bike made me excited when I saw it for the first time. Both its performance and power, not even for once has lead me down. My friends were also captivated by its super cool sporty design when I road this beauty to my college. The power and looks that the bike possess are perfect for the price it is being offered at. It is a great purchase.
positive :

Performance, Engine, Power

negative :

Price
Mark on Saturday Apr 10, 2021 14:06:03
Sporty designed bike with strong and efficient engine
Now this is the kind of bike I was just dreaming of buying for myself. Miraculously I bumped into a model which appeared as if has been made just for me. The bike can compete with many of its competitors with its sporty style and aggressive look. I must say this will have a magnificent road presence that you will surely cherish. The engine quality is quite efficient and is capable of exuding maximum power and decent quality torque. The bike is inclusive of such key features like side wings, dual stepped seats and so on. Go and grab this bike as I know you will be marveled at your choice once you select this.
positive :

Engine, Performance

negative :

Price
Genesis on Saturday Mar 27, 2021 10:08:19
A sporty big sized magnificent bike
I was just knocked down with the aggressive feel that the bike exudes. Simply the kind of bike I have been seeking for years now. The sportiness is another major reason for which any potential bike rider will get hooked to this bike. The engine quality is so decent that getting a decent torque and intense power out of it is no big deal. I was overwhelmed with its host of exciting features like dual steeped seat and analog instrument cluster. Even the pair of headlights along with the central triangular pilot light has enhanced the overall looks of the front end of the bike.
positive :

Speed, Engine

negative :

Price
Mikel on Monday Feb 22, 2021 13:14:02
View More Review
Compare Variants of MotorStar Xplorer X200R
MotorStar Xplorer X200R Alternatives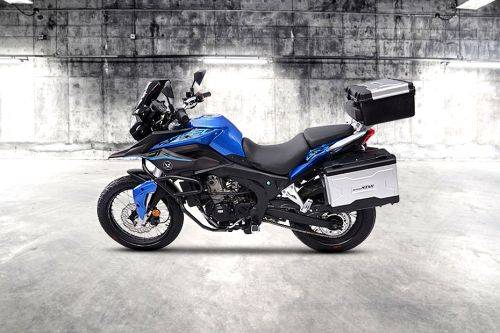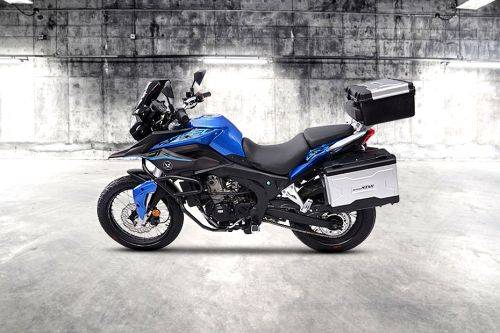 DP : ₱13,800 , EMI : ₱1,183 x 60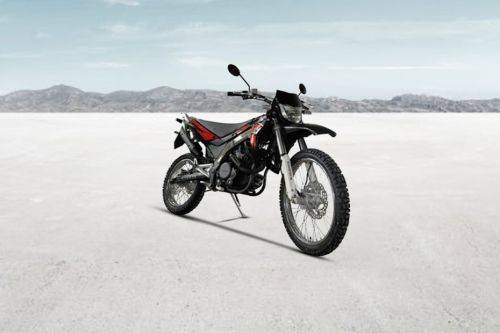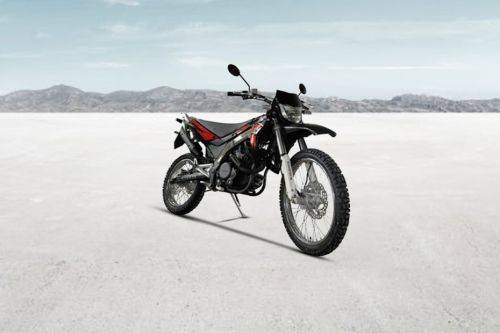 DP : ₱13,800 , EMI : ₱1,183 x 60
Compare MotorStar Xplorer X200R with Alternatives