How to Get a Car History Check Before You Buy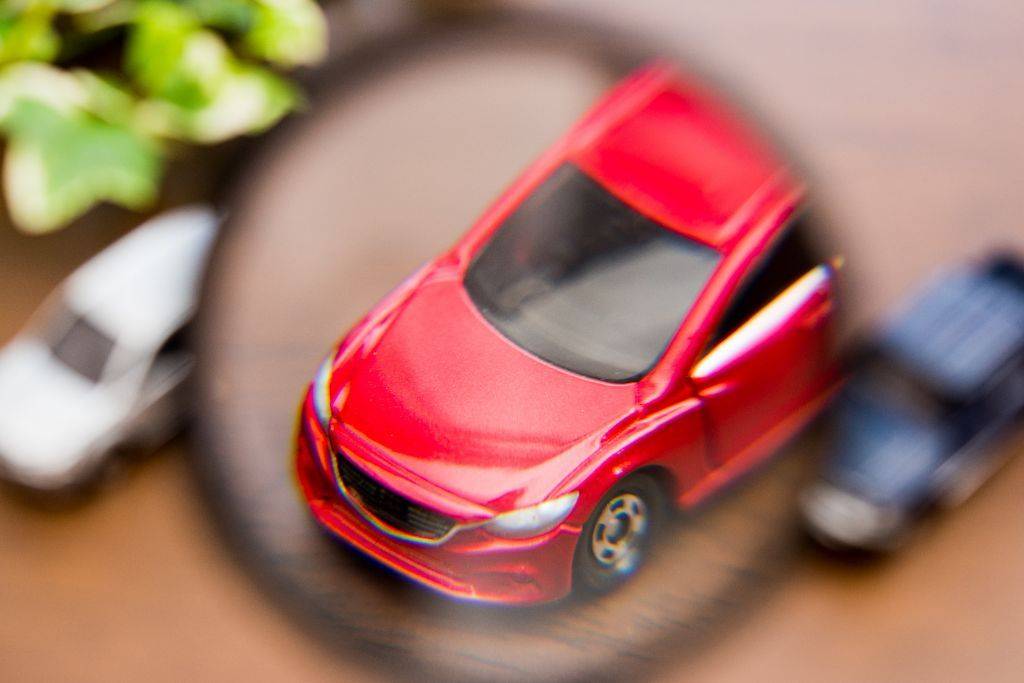 There are thousands of people who are buying used vehicles right at this very moment. While it's an exciting time for many of them, it's also the appropriate time to step back a little and really look at the car they're buying.
Buying a used car these days should be done with caution, because there really isn't any guarantee if the person you're dealing with is trustworthy, honest, and reliable. Unfortunately, there are also those whose main purpose in life is to con their way out of your hard-earned money.
One of the best ways to ensure that the quality of the car you are interested in is up to scratch is to do a car history check before you buy a vehicle.
## What is a car history check?
A car history check is specifically designed to show you potentially important information about a vehicle, and helps you decide if the car you want to purchase is legitimate and in good working condition.
But before you decide to do this, we'd like to warn you that it can be a time-consuming process. It requires you to spend time browsing through a lot of documents, traveling to do visual car checks, hiring a mechanic to inspect the car, and getting some LTO verifications to complete the deal. It's just not a one-time process, so you need to set aside a number of hours (and even days) for this.
## How to do a car history check
The first thing you need to do when doing a history check is to view the car. This is especially true whether you're responding from a newspaper or online car advertisement. Doing a visual check is important because the seller will not list everything that may be important to you. For instance, he might neglect to inform you that the car seats are made from cloth and vinyl—which is a major turn-off for you.
Having a visual check allows you to notice nuances that might escape the seller's attention. In many cases, a seller's main priority is to sell his or her car as soon as possible.
Consequently, they tend to emphasize their car's best features and shy away from pointing out the not-so good ones. This is the reason why Carmudi uses a checklist of features to verify whether the ads posted on our site are legitimate and reliable. We perform standard history checks to make sure that sellers really know the car that they're buying.
You can do your own vehicle history check before you buy as well. Ideally, it's best to employ the services of a mechanic when you do your inspections. That way, you can get their opinion and sound advice before you buy a car. If you want to take a look yourself, you can check our article on [what to check before buying a used car>(https://www.carmudi.com.ph/journal/things-to-check-out-when-buying-a-used-car/), or read the following for the main points not to miss:
- If the car was damaged due to an accident, fire, flood, or another natural/man-made event
Check around the car for signs of accidental damages. Look for signs of fresh paintwork or even crease marks on the chassis. You can see indications of rear collisions by checking the vehicle's boot floor. Freshly replaced bumpers and fenders indicate a crash or collision has taken place, while door gaps and panel alignment often show some repair work done in the past.
- If the car's odometer is accurate or if it has been tampered with and wound back
An odometer allows you to see how many miles a car has travelled on the road. Rolling it back gives the appearance of a car that's driven less frequently, so chances of breakdowns and repairs are fewer than they actually are.
- Check the brake pedals, gas pedals, and floor mats for signs of wear and tear. If they look worn out but has low mileage, then suspect odometer fraud.
Ask for their maintenance records. Every receipt should include the date and mileage of a vehicle. See if the current mileage makes sense in the service history. Unusual date or mileage gaps might show tampering; if not, might alarmingly indicate of poor maintenance.
- If the vehicle you are interested in has been stolen or written off
It's important to know if a car is stolen, because you'll be accused of carnapping even if you're not the one who stole it.
PNP's Highway Patrol Group said that one of the procedures they use during vehicle registrations is to secure an anti-carnapping clearance form. It uses a special chemical that determines if the car's chassis and engine have been tampered with.
There's an easy way for you to verify a car that has a bad record in LTO. TextLTO is a mobile query facility that allows the public to inquire about various LTO transactions by texting "LTOHELP" to 2600. One of its services allows you to check a car's plate number to determine whether it is stolen or carnapped. Just type in the following on your mobile phone:
Steps:
1. Type LTO VEHICLE PLATE NUMBER
2. Then send to 2600.
e.g. LTO VEHICLE XYZ789
You will then receive the vehicle information as shown here:
Plate no: XYZ789 / Make: Toyota / Model: Innova gas m / Year: 2011 / Color: Red / Registered last 04/02/2012, has no LTO apprehension, has no LTO alarm. P2.50/text.
This procedure is straightforward. However, while we commend LTO's initiative, we think their technology still needs more improvement. We've encountered a lot of complaints about the unreliability of this service. For instance, there are many reports saying that owners whose cars were stolen have gotten a "CLEAR" record (has no LTO apprehension, has no LTO alarm) when they used the TexTLTO service. In our opinion, it's still best to go directly to the LTO and Camp Crame (Highway Patrol Group Division) to personally check for these records.
Car Articles From Zigwheels
News
Article Feature
Advisory Stories
Road Test