How to Get Money for an Old Car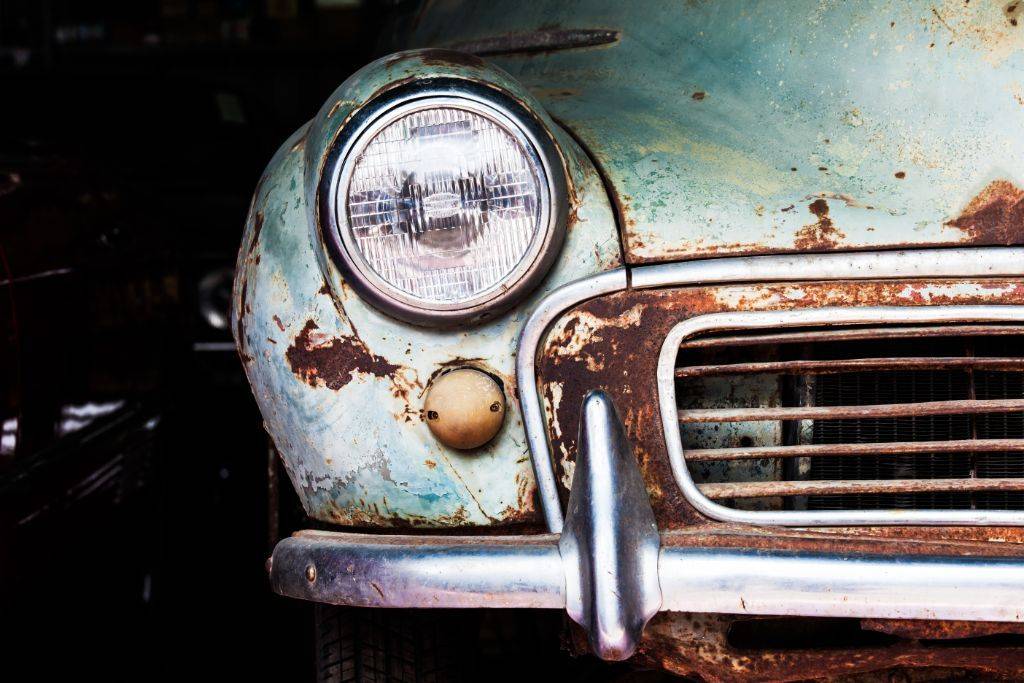 Has your old car seen better days? Perhaps you're looking to get rid of it for some cash. Even if your vehicle is no longer worthy for driving on the road, it can still be worth some money, regardless of how old or decrepit it may be.
There are a lot of ways to get rid of a car, and you have to choose which option is best suited for your situation. For instance, if you're strapped for cash, you'll want a quick and easy way to sell it. When thinking to get rid of an old car, there are three questions that you need to answer first:
- Are you willing to invest on repairs to get more money out of the car?
- Are you willing to donate the car 'as is' for a small tax receipt?
- Do you just want to sell your fast and as easy as possible?
Your personal financial situation and the condition of your car are the biggest considerations regarding your chosen method of disposal. Without further ado, here are four of your biggest options if you want to get rid of the car and earn some cash on the side.
## Sell your car
Depending on the car's condition, you may choose to sell it immediately, or have some repairs performed on it before you sell it. The latter can fetch you a much better price, so if you have the resources, have the necessary body and repair work done first.
Probably the biggest way to save on repair costs is to take on the job yourself. Going DIY can spell the difference between doubling your investment and losing big time. You'll definitely want to make sure every knob, switch, and dial inside the car does what it's supposed to, because it's the little things that tend to stick out in a buyer's mind.
You'll also need to ensure your car looks its best, so anything that affects its overall appearance, such as a huge dent or broken side mirror, should be fixed. Doing so can earn you a few more thousand pesos for your vehicle.
That said, if you don't know your way around cars, it wouldn't make sense to spend thousands to fix a car unless you're sure you'll still earn a pretty penny afterwards.
If you have a limited budget, prioritize jobs that relate to the performance and appearance of the vehicle, as these are the areas that most buyers tend to focus on, which in turn can net you the biggest bang for your repair buck.
Even if you own a used car that's more than a couple of decades old, making it look as shiny and attractive as you can is the best way to sell a car, as it can help raise your asking price. People prefer to buy clean and well-kept cars after all, so vacuum the car interior, dry clean the upholstery, and break out the wax and polish.
## Trade it in
Trading in an old car is a viable option if you were planning to buy a new car in the first place. If you decide to trade in your vehicle, you can get the most out of the transaction by doing three things:
Know your car's fair market value – do some research on your particular make and model, and get the fair trade-in price for its current condition and mileage.
- Fix it up – any problems with the car can lower its trade-in value. Simple repairs, such as touching up minor scratches and repairing dents, can add significant value to your car, which can potentially raise the trade-in offer to an optimum amount.
- Shop around – the benefits of shopping around are plenty. Aside from fetching you a good trade-in price, it can also possibly get you the lowest price on your new car as well as the best interest rate on your auto loan—and maybe even a great deal on insurance. Visit a number of dealerships and ask for a quote to learn the value of your trade-in. Compare quotes and use these as leverage for when you're negotiating the price of your new car.
## Donate the old car to a charity
There are charities that will readily accept your car regardless of its condition. Some of them employ disadvantaged people who can repair the vehicles and make them roadworthy again, after which they will then sell the car to fund their program. Others will sell off the useful parts, while there are also those who will deliver the car to a recycling plant for some cash.
Donating your used car to a qualified charity can earn you a tax receipt, which you can then use as a contribution on your next income tax return. However, the BIR warns that any item being claimed as a deduction is still subject to the bureau's confirmation, so be sure you'll be able to present plenty of solid proof of your donation.
## Scrap the car
Scrapping your car should be your last resort. You may choose to junk your car for cash if it's considered a total wreck or if you can't find anyone interested to buy it.
If it's not a complete wreck, know that a 'cash for junk cars' recycler may decide to sell off its undamaged parts. Make sure this money goes into your pockets and not theirs by dismantling the good parts and selling them off before you deliver the car to the recycling plant.
Scrap car prices can vary depending on the model of your car, your location, recycling market rates, and whether it has many sellable parts. Look for a recycler who has its own car removal or towing service so you won't have to shell out extra cash to deliver the car to them.
Regardless of the method you choose to dispose of your used old car, it's important to price it realistically. Use Carmudi's listings as a price comparison resource to find out the ballpark for what your car is worth. If you want to be more accurate, you can have your car evaluated by a professional car appraiser. Once you have a realistic price, you can add a couple of thousand dollars to prepare for people who may want to haggle with you.