How to Test Drive a Car Before Buying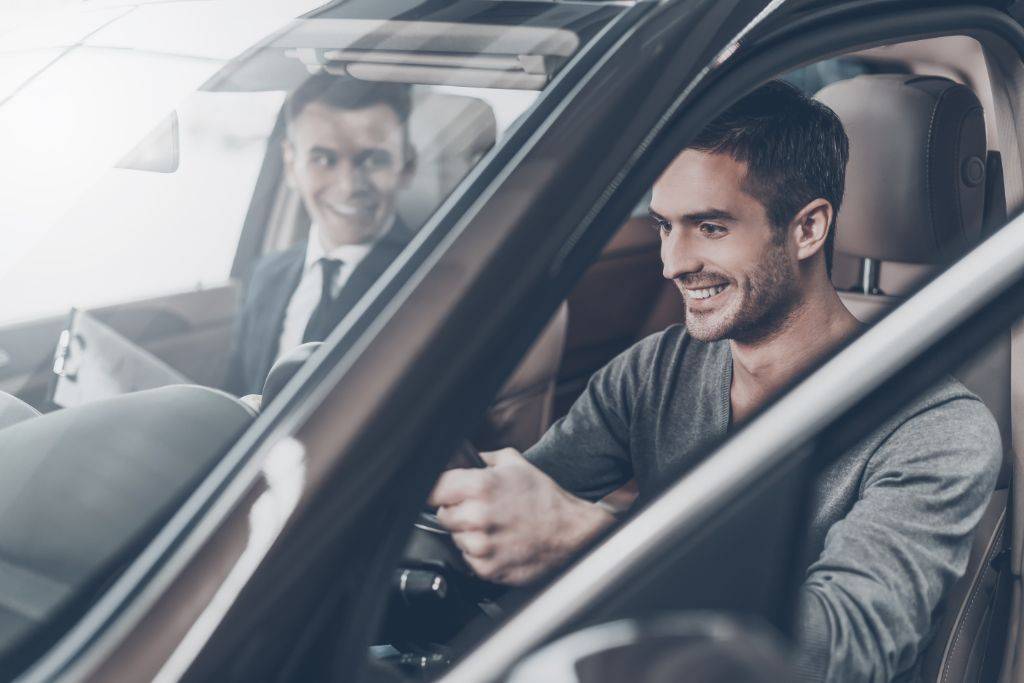 Buying a new or used car without test driving it thoroughly is like diving into a river without knowing how deep it goes. A thorough test drive is critical to the enjoyment of your car purchase—it's the best way to know that a car ticks all the right boxes in your new or used car buying checklist, and for that reason, should never be forgone.
Test driving a car becomes even more important if you're buying a secondhand car, as a warranty may not even be provided (this is especially true if you're buying from a private seller).
In any case, it pays to be fully prepared for the car test drive once you've scheduled it. And don't hesitate to ask for an extension—even have the car overnight—to ensure everything is in perfect working order. If you don't know how to test drive a car, here are the ten things to look for car to ensure a comprehensive test drive of a new or used car and protect your investment:
## Do a pre-test-drive check
Before you even open the driver door, there are certain aspects of the vehicle that you need to check. These include:
- Condition of the tires
- Fluid leaks under the vehicle
- Signs of rust and body repair
These are indications of a bigger problem in the vehicle. If you observe any of these, have the seller explain them. Think of the seller as someone who works for you. If the person seems distracted, aggressive, or doesn't seem to know much about the vehicle and its condition, much less do something about it, walk away.
## Inspect the cabin
When you enter the car, the first thing you want to take note of is if you can sit comfortably in the car seat. Does it have enough legroom and are you in a good position when gripping the steering wheel and reaching the brakes?
Also make sure that your spine is comfortable to prevent back aches. Later, check the other seating positions for comfort, then inspect the condition of the interior features to see if they are to your liking.
While seated on the driver's seat, check the different systems if they're fully functioning, from the air conditioner to the different switches and knobs of the electrical system.
Take note of any non-functioning feature that you can use to negotiate the price. While you're at it, open and close all the doors, hood, and trunk. Make sure everything operates smoothly. Check the locks as well.
![Inspecting a car before a test drive
## Start and let idle
With the engine running, listen for any unusual sound not only from the engine, but also from different parts of the vehicle. Start and stop the engine for a few turns to ensure seamless ignition.
## Take the vehicle out for a spin
Did you turn the radio on during your cabin inspection? Now's the time to turn it off so you can pay closer attention to the car's temperament on the road. As you pull out, here's what you need to look for:
- Check the engine performance - Listen to the engine and look out for any suspicious sounds such as a crackling noise. Do this at both a low speed and accelerating slowly. Check for excessive smoke.
- Assess its shifting and handling - Shift the gears higher and evaluate how the car behaves as it nears the speed limit. Make sure it's quiet and accelerates smoothly. Turn around corners and see if the steering wheel feels heavier. As you do so, constantly monitor the engine's temperature. This will easily tell you if the engine is being put under a lot of stress, which will give you an indication of its overall condition. If the car has cruise control, check to see if it is working and if it engages when you hit the brakes or clutch.
- Evaluate suspension alignment - Take the car to an open parking lot or road with empty or minimal traffic, then let go of the steering wheel to see if it pulls to one side, which is a clear sign of misaligned wheels. Observe the steering for vibration and 'free play.' Car vibrations during travel tell you that the tires are unbalanced. If you feel vibrations when you hit the brakes, the car's drum brakes may already be worn out. Likewise, confirm that the brakes work and doesn't cause the vehicle to swerve when pressed.
- Check its turning - While on the parking lot or empty road, test drive the car's turning radius. Turn the wheel from lock to lock, turning the steering wheel all the way in one direction at low speed. Observe any abnormal noises. Doing this will tell you if the car has issues when turning at its limit. No noise means there is practically no issue.
- Drive on different environments - Don't be afraid to go over humps and run over some pot holes. Drive as much as possible on your daily road conditions, and concentrate the smoothness of the ride. If you hear a knocking noise when hitting bumps or turning sharply, this may indicate a problem with the suspension, which could mean that the car is unfit to drive.
## Get a second opinion
If you are a new driver and have no idea about what problems to look out for during a test drive, you may want to bring a professional vehicle technician with you. It can be someone who has more driving experience than you or someone who is familiar with the issues of the particular model.
If you have the budget for it, have third party mechanic check the used car for a thorough inspection. You may have to shell out a few thousand bucks, but it will be money well-spent when buying a car.
The point of a test drive is to notice, as best you can, if there are problems with the car, so you can point them out to the seller or dealer when you are negotiating the price. But most importantly, so you can be sure that the car is safe for you to drive. Follow these test driving tips when you're out car shopping to make sure you get your money's worth.
Car Articles From Zigwheels
News
Article Feature
Advisory Stories
Road Test
MG Cyberster now in ASEAN region

Ruben Manahan IV

.

Dec 01, 2023

Shell PH to raffle off 1-M Go+ points monthly in latest raffle

Ruben Manahan IV

.

Dec 01, 2023

Hyundai, Kia unveil 'Uni Wheel' drive system for future mobility products

Hazel Nicole Carreon

.

Dec 01, 2023

Porsche's Zuffenhausen plant undergoes major upgrade

Hazel Nicole Carreon

.

Dec 01, 2023

Toyota, Lexus retail over 160k units in PH for Jan.-Oct. 2023

Hazel Nicole Carreon

.

Dec 01, 2023
What's inside the Kia Stonic

Hazel Nicole Carreon

.

Dec 01, 2023

Here are the Kia Sorento's 3 conservative colors

Paulo Papa

.

Nov 30, 2023

Sedan showdown: Kia Soluto vs. Changan Alsvin

Paulo Papa

.

Nov 30, 2023

First-class efficiency: Honda CR-V

Paulo Papa

.

Nov 30, 2023

Crossover clash: Kia Stonic vs. Volkswagen T-Cross

Hazel Nicole Carreon

.

Nov 30, 2023
Oil players cut pump prices anew

Paulo Papa

.

Nov 14, 2023

PH oil price hike to continue this week

Ruben Manahan IV

.

Sep 11, 2023

Maximizing Transmission Lifespan: How Often Should You Change Your Transmission Fluid?

Hazel Nicole Carreon

.

Aug 23, 2023

Navigating the Aftermath: A Comprehensive Guide to Assessing Flood Damage on Cars

Hazel Nicole Carreon

.

Aug 07, 2023

Car Insurance 101: What Every Car Owner Needs to Know

Hazel Nicole Carreon

.

Jul 28, 2023
Fine China: 2023 Chery Tiggo 7 Pro

Dylan Afuang

.

May 26, 2023

Review | 2023 Toyota Raize 1.0 Turbo | Rocket Bunny

Roy Robles

.

Apr 27, 2023

Old but still golden: 2023 Mitsubishi Mirage hatchback

Alvin Reyes

.

Mar 01, 2023

First Drive | 2023 Kia EV6 GT-Line | Post Modern Philosophy

Roy Robles

.

Feb 24, 2023

More than just a kit | 2023 Mitsubishi Xpander Cross

Roy Robles

.

Jan 30, 2023