What Are Your Rights as a Car Buyer?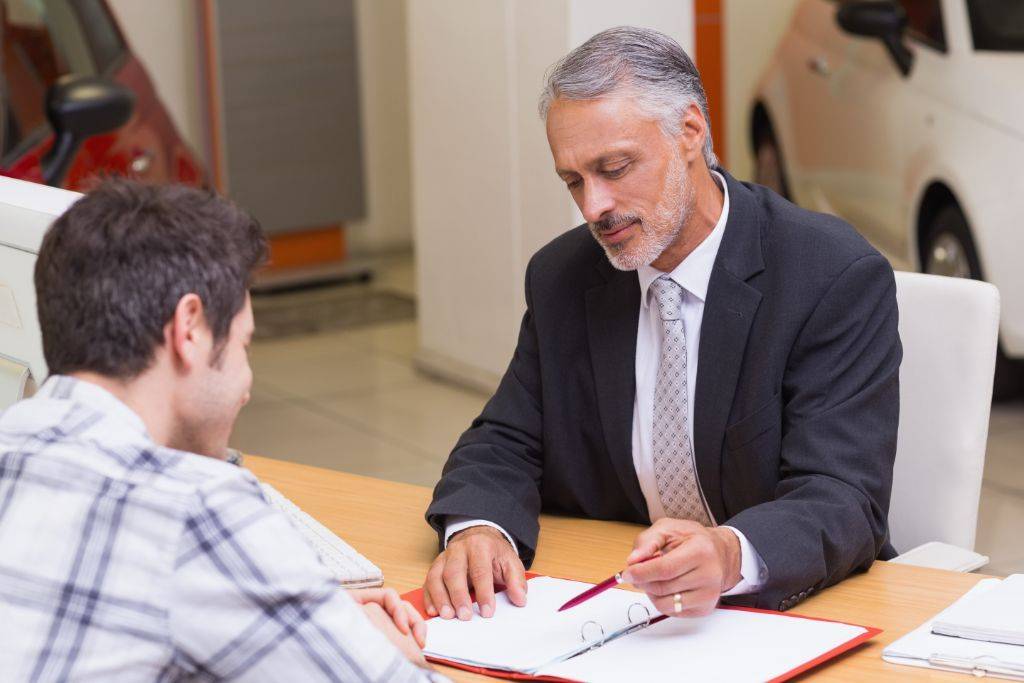 Filipinos are long-suffering and resilient even during challenges. And while this can be good, there are times when being too tolerant or complacent is not a good thing. Take the case of car buyers. There are countless stories of motorists, who, fresh out of their idyllic euphoria of having purchased a car, will complain to us that something's wrong with their vehicle after their "honeymoon period" was over.
We don't know if they do this out of laziness or fear, but whatever the case, we'd like to point out one important thing: car buyers have rights. It's there to protect them from unintentional factory damages and unscrupulous people whose sole purpose in life is to con others out of their money. Everyone (and by that we mean everyone) should take these car buyers' rights seriously.
## Right of new car buyers
You always take a risk when you buy a car, but with new cars, the risks become significantly smaller. Buying a new car in the Philippines is like walking a tightrope 200 feet up in the air, but with a safety net near the ground to catch you if you lose your balance. So in this case, buying a new car is still risky because you still might get a car with defects. However, the Republic Act No. 10642, or the Lemon Law Act, will serve as your safety net.
### The Lemon Law Act
Republic Act No. 10642, or simply [the Lemon Law>(https://www.carmudi.com.ph/journal/newly-passed-laws-drivers-philippines-lemon-law/), provides full protection to those who buy new but defective cars. It allows car buyers to return a brand new car (or just reimburse their payment) for as long as it falls under (1) the period ending twelve months after the original delivery date of a brand new car to the buyer or (2) the vehicle has reached the first twenty thousand (20,000) kilometers of operation after it was delivered (whichever comes first will be given priority).
You're only allowed within the time frame of 12 months to file your complaint here, and it takes quite a while before you can invoke your Lemon Law rights. Once it's implemented, then may enjoy one of these two options:
1. The car dealer will replace a similar or comparable vehicle in terms of specifications and values, subject to availability
2. The car dealer will ask you to return the car and they'll pay the purchase price plus the collateral charges you've incurred along the way.
This means that all your expenses, such as fees paid to the Land Transportation Office, Insurance, or LTO registration
## Rights of used car buyers
Buying a used car has definitely more risks because buyers are not protected by any law—including the Lemon Law. But the good news is that there's still some protection. It's like walking a tightrope 200 feet up in the air, but there's a person on the ground waiting to catch you if you suddenly lose your balance. Yes, it's a bit risky, but the person you've entrusted your life to has a firm grip, 20/20 vision, and good cardiovascular training to boot.
In this case, the person with the "hands of steel" are reputable in-house and online car dealers like Carmudi Philippines. They are your best bet because under the Consumer Act of the Philippines Republic Act No. 7394, where all car dealers are mandated by law to make sure that each and every car they sell is:
- As described in the ad
- Fit for the purpose that it's intended for
- Is of satisfactory quality
### As described in the ad
The first point quite self-explanatory. Under the Consumer Act of the Philippines, Chapter I (Deceptive, Unfair and Unconscionable Sales Acts or Practices), the car dealer is responsible in making sure that the car is given accurate description. Any transgressions on the first point can be grounds for filing complaints. They include:
- Giving false verbal, visual, or written information, such as misrepresenting a car's features, specification, or history before, during, or after the transaction
- Giving inadequate or incomplete information, such as hiding or leaving out important information. Examples can be not revealing the results of all the mechanical checks done on the car, or failing to point out some of the minor damages on certain parts of the car.
![Car for sale advertisement from a car dealer
### Fit for the purpose that it's intended for
Under the Republic Act No. 7394, the car should be road-worthy and working well according to how it was built in the first place. For instance, if the seller tells you that the car was designed for rough terrain and floods--only to find out that it's not--then you can file a complaint to the car dealer (or Department of Trade and Industry if they ignore you).
### Satisfactory quality
A car with a satisfactory quality means that it should be of a standard that meets the expectations of any reasonable person. These factors include:
- Value
- Safety
- Mileage
- Make
- History
- Durability
- Description
- Age
Keep in mind that old cars that have high mileages are not expected to perform as well as a younger car with low mileage. However, the old car should still be reliable and "drivable", and its condition should be consistent with the car's age.
## Rights of used car buyers: Buying from private sellers
You have extremely limited rights when you buy a car from a private seller. It's like walking a tightrope 200 feet up in the air without anything. You're on your own, and if you fall, then tough luck.
As we've said earlier, buyers are not really protected when they're buying from private sellers. They should take extra precaution and make sure that the seller they're buying the car from is really trustworthy. Buyers need to ask the right questions, and it's very important that they take a mechanic with them so they can inspect the car thoroughly before making their decision. The buyer also has the right to test drive the car, ask for service and maintenance records from the seller, and do a lot of background checks on the car (you can inquire at the Philippine National Police Highway Patrol Group) and even the seller.
These are the only legal terms that should cover the private sale contract:
- The car must match the seller's description
- The seller must have the right to sell the car
- The car can be driven on roads
Things don't always turn out the way you want to when you buy a car. Always remember that you have certain rights as a vehicle buyer, and they can protect you depending on your choice. In the end, what's important is that you are happy with the car you've purchased. After all, you'll be the one driving it for a long time.
Car Articles From Zigwheels
News
Article Feature
Advisory Stories
Road Test