What Car Parts Need Checking After a Flood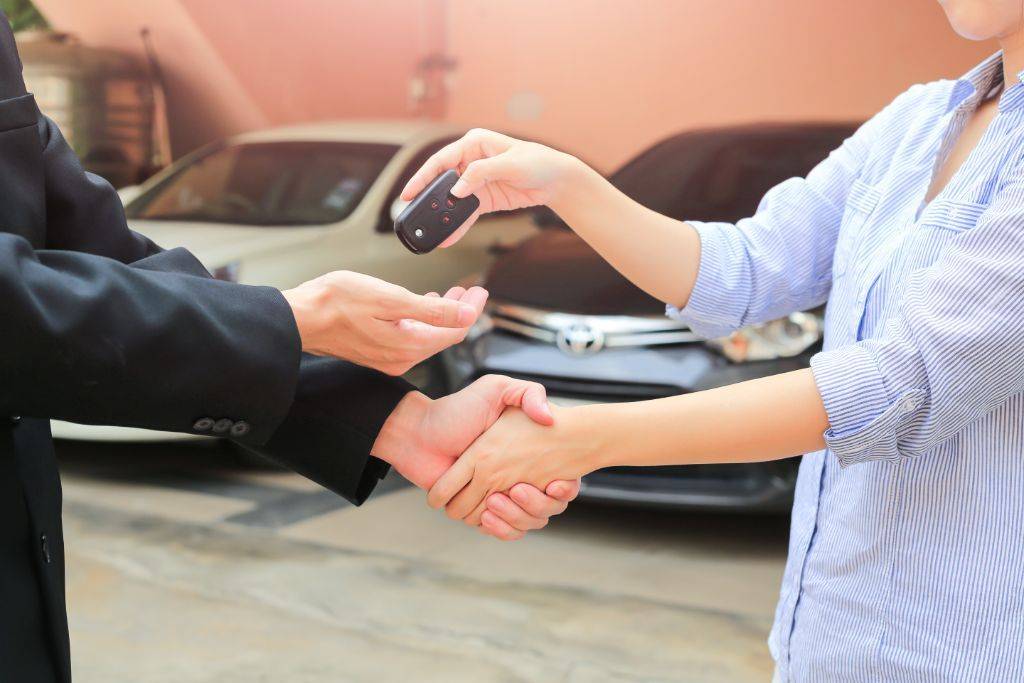 The Philippines has certainly endured its share of bad weather as of late, with typhoons Yolanda, Pablo, and Ondoy leading the onslaught. Thousands, if not tens of thousands of cars, have become flooded by such catastrophic events, and this has spelled difficult and expensive car flood damage repairs for owners.
So what do you do if your car gets flooded? And which car parts need checking after a flood? Here's our advice.
## Don't re-start the car
An engine that's been immersed in water will destroy itself when turned on. If the floodwaters reached above engine level, water has probably found its way into the system, and starting the engine could damage it beyond repair. Instead of trying to start the engine in an attempt to take the car to an automotive repair shop yourself, choose to have it towed.
## Check the air filter
If the engine oil dipstick can't help you confirm if water has entered your engine's cylinders, then the air filter will. If the air filter is soaked in water, then don't try to start the engine at all costs.
Have the vehicle towed to a reliable car repair shop to have the water flushed out and the engine oil replaced. You can take on the job if you know a thing or two about vehicular maintenance, but to ensure that the job is done right, it's best to leave the task in the hands of a qualified car mechanic.
## Call your insurance company
Take pictures of your flood-damaged car before and after it was submerged in floodwater. Include the license plate if possible. Later, call your insurance company. If you have comprehensive insurance, then you may receive enough money to replace your car. That said, you can still receive some cash depending on your type of coverage, which can be enough to cover car repairs.
## Dry the interior
Start drying out the car by removing the seats, door panels, and carpets. Park the car under the sun with hood, trunk, and windows open. Use a heavy duty hair dryer to dry out cushioned car parts, and take any fabric material to the laundry. Look for drain plug underneath the car's carpeting and in the trunk. Unplugging them can help you get rid of dripping water.
## Check all the other filters and fluids
Check the car's fuel filter as well as its transmission, brake, coolant, and power steering reservoirs to confirm if they have all been contaminated by floodwater or not. Water in these systems can lead to a lot of problems.
Water in the transmission, for instance, can lead to delamination, lack of lubrication, and rust. Meanwhile, a flooded brake system can result in loss of braking power. Saturated fluid systems need to be flushed, and their fluids replaced. On the same note, the fuel tank may also need to be drained to eliminate water contamination.
## Check each electrical feature
If the floodwater didn't get to the engine and none of the fluid and filter systems appear to be contaminated, then you may start the engine. However, be wary of abnormal noises, and be ready to shut the engine off immediately if you hear anything out of the ordinary. If the starting sounds okay, then check everything electrical. This includes:
- Power locks
- Power windows
- Power seats
- Audio and video systems
- Air conditioning
- Headlights
- Brake lights
- Rear combination lights
- Turn signal lights
- Hazard lights
- Interior lights
Anything that doesn't operate the way they're supposed to is a sign of electrical trouble.
## Do some drying out
To err on the safe side, it may be wise to dry out all the relays, plugs, and switches before turning the vehicle's electrical system on. You can use a hair dryer for this. Likewise, dry your engine's spark or glow plugs as well, and replace them if necessary.
## Check the tires and wheel wells
Before you attempt to put the car in gear, take a look around the wheels and underbody. Be sure the car's parking brake is engaged before doing this. Look for any debris that may have lodged itself in the suspension, and pry it loose if you can. If that's not possible, have a mechanic take a look at it.
## Have your car detailed
Most likely, the flood will have left earth and mud in places that aren't easily obvious. A full vehicle detailing can take care of potential flooding problems that you may have overlooked. Similarly, such a service can get rid of the musty, murky smell that's bound to permeate inside your car after it's flooded.
## Hope for the best, prepare for the worst
Even if your car seems completely dry, it can still suffer from a lot of problems that may only manifest themselves long after the car has been immersed in flood. Many of your car's systems, once water-logged, will never function the way they used to.
There are many parts of your car that are impossible to clean and dry because they are part of a closed system including window regulators, wiring harnesses, and air conditioning components. Eventually because of contamination, these items may fail at a later date.
## Regarding insurance and repairs for flooded vehicles
In insurance-speak, floods are categorized as "acts of God," and most insurance policies do not cover them. Unless you have comprehensive insurance, you will have to pay for such water damage to your vehicle out of your own pocket. Regardless if you have coverage or not, it's still in your best interest to check with your insurance provider if you can file claims for repair or replacement of your flooded car.
Aside from the drying tasks mentioned above, repairs for flooded car are likely to include rustproofing of exposed metal parts and re-greasing of joints and bearings, among other things.
## Repair or replace?
Depending on the level of car flood damage, total restoration of a flooded car can be as expensive as buying a new car. Compare the cost of restoration to the original value of the vehicle before proceeding with flood-related car repairs.
Car Articles From Zigwheels
News
Article Feature
Advisory Stories
Road Test