What Should I Know Before Selling My Car?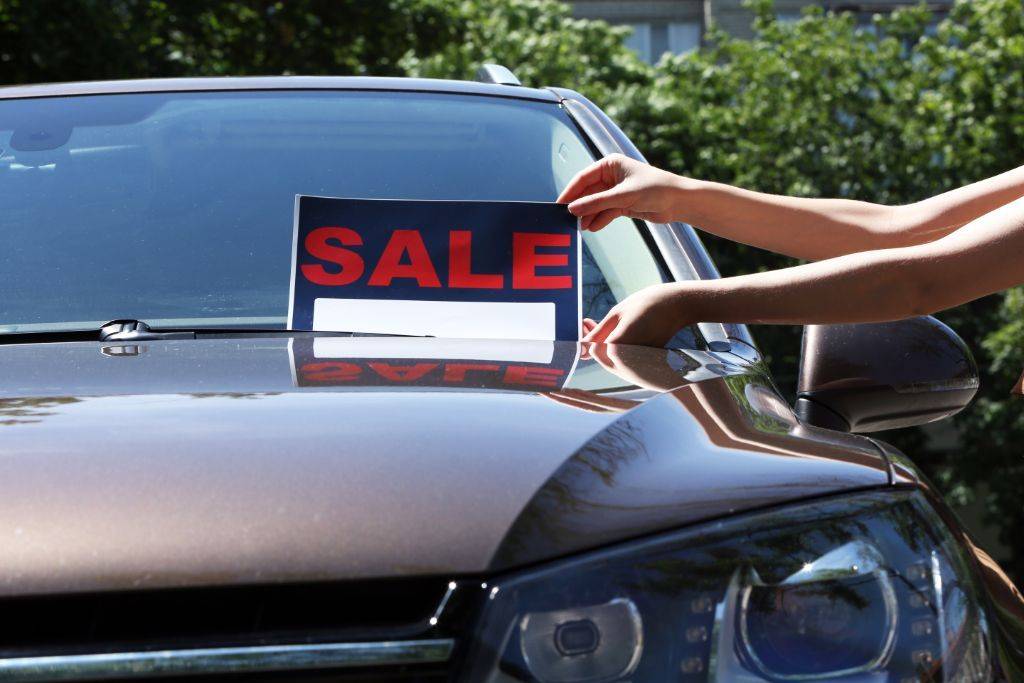 Selling your car can be a stressful experience if it's the first time you're doing it. On paper, it sounds simple enough: List it on Carmudi's site, wait for a couple of calls from prospective buyers, take them out for a test drive, learn the art of deflecting scary haggles, settle on a reasonable price, and after shedding a few farewell tears for your vehicle, end the transaction (on a good note, we assume).
The truth is, it takes more than a couple of sentences to sum up the process of selling a vehicle. And it's far more complicated when you're preparing your car for a sale. To explain what we mean, we're giving you some important points you need to do before selling your car:
## Check your paperwork
Inspect your documents and see if you have complete paperwork to show to the buyer.
For instance, if your car's on loan, you need to make sure about the exact amount of payoff left. To be sure, ask your lender what necessary documents you need to complete before you can sell your car.
### To apply for a Transfer of Ownership at the LTO
If you don't have a car loan, then make sure to prepare the following documents that you will need to transfer ownership of your vehicle. You will need to submit these documents at any LTO district office:
- Taxpayer's Identification Number (TIN)
- PNP-TMG MV Clearance Certificate
- Original copy of the Certificate of Registration (CR) or Certificate of Registration Encumbered (CRE)
- Official receipt of latest MVUC payment and other fees
- Insurance Certificate Cover
- Deed of Sale / Conveyance Confirmation of CR (or OR) / Transfer
- A written consent from the lending or financing company in case you're giving a CRE
You don't need to do anything but prepare these documents for the time being. Set them aside first; you will need them after you've sold your car.
### Other car selling documents
Aside from Transfer of Ownership documents, prepare your car manual, brochures, service books, records, and other important paperwork related to the sale, repair, ownership, and maintenance of your vehicle.
## Have it inspected
This isn't a strict rule, but it's best to have your car inspected to see if it's in the right condition before you put it up for sale. Getting it inspected will give you an idea about the price of your vehicle.
You might think it's picture perfect, but a third party can point out flaws that you never noticed before. When that happens, you have two options: have it repaired, or leave it alone and sell it at a much lower price.
## Do your research
Don't rely on your mechanic's appraisal; go online and do some research on your car's price. You can use the Carmudi site to check out the prices of cars similar to your model. This will give you a much better chance of giving an accurate price for your car.
## Clean the car
First impressions counts. It applies not just to people, but to your vehicle as well. Present your car in the best possible condition so you can get a good price. Here are some suggestions on where to start:
### Your Car's Interior:
- Hard-To-Reach Interior Parts
- Knobs, Buttons, Gear Shifts
- Car Odor
- Leather Upholstery
- Carpet, Mats, Cloth Upholstery
- Trunk
### Your Car's Exterior:
- Body
- Windows
- Tires
- License Holders And Plates
- Exterior Stains
- Dents and Scratches (you can have them repaired before you sell your car)
- Car Engine
- Car Battery
- Compartment
- Cup Holders, Phone Holders, Etc.
If you have the budget for it, have a professional clean and detail your car. Not only do they have the appropriate tools to clean your car, they are also knowledgeable when it comes to repairing minor dents and scratches without spending too much.
## Take clear photos of your vehicle
It's not enough that you take photos of your car; they should be good, quality photos that show your car at all angles. Take pictures using good lighting. Otherwise, it may make your car's color darker than it appears to be.
Aside from getting a clear photo of your car's exteriors, make sure to include the interiors as well. Don't forget to include major and minor imperfections, such as damages, dents, and scratches.
What areas should you photograph? Some suggestions include:
- The front part of the car
- Driver's side view area
- Back part of the vehicle
- Passenger side, left and right
- Door panels (Open the doors and take their photos)
- Front seats
- Passenger Seats
- Dashboard
- Steering wheel
- Trunk space
- Rims and tires
- Center Console
- Other special features, such as roof rails, sun/moon roof, child seat-belts
## Time your car's sale
This is not really a cut-and-dried rule, but in many cases, holiday periods, especially Christmas, New Year, and Lenten Season are times where many people are on vacation (or too distracted to care). It's best to wait it out until after this time.
You can also sell your car depending on need. For instance, SUVs, AUVs, and Vans are more in-demand during rainy seasons, while the demand for luxury cars, particularly convertibles, decrease (summer is the best time to sell them).
## Place an ad
There are many places you can post your car ad. Carmudi is a vehicle marketplace designed to make the online buying or selling of your car as stress-free as possible.
These are just some of the things you need to know before you sell your car. Make sure to follow these tips, and you're on your way to getting the best possible sale for your car.
Car Articles From Zigwheels
News
Article Feature
Advisory Stories
Road Test