2-Km Zambo del Norte FMR project to benefit 4 agricultural barangays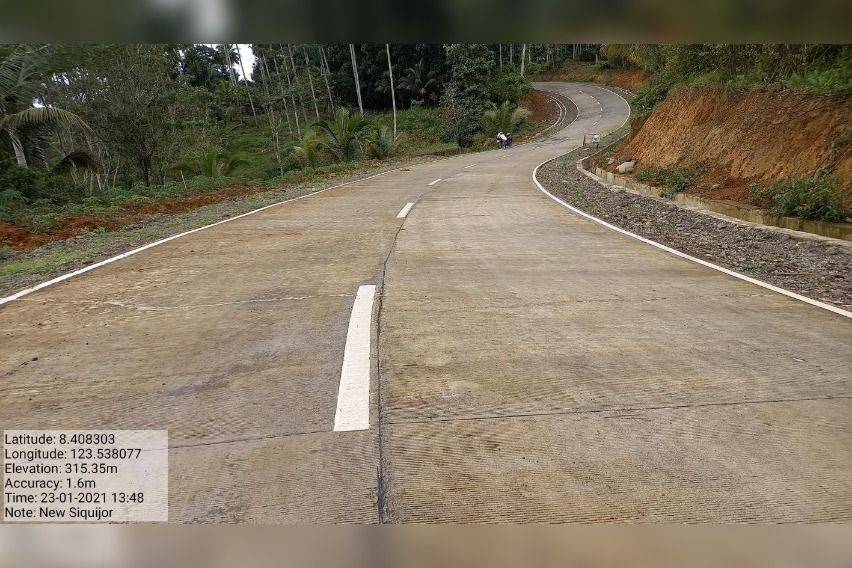 The newly-completed 2.15-kilometer road in Mutia, Zamboanga del Norte is expected to help four towns, whose livelihood relies mainly on agriculture.
The two-lane concrete road that covers Barangays Tubak, New Siquijor, Bergado and El Paraiso, connects the famers in the area to market centers, enabling them to deliver their produce to the town proper of Mutia, Zamboanga Del Norte in half the time.
Department of Public Works and Highways (DPWH) Regional Office 9 Director Cayamombao Dia said in a report to DPWH Secretary Mark Villar, that the completed project of the DPWH, in convergence with the Department of Trade and Industry (DTI), that the FMR is expected to reduce travel time from 30 to only 15 minutes.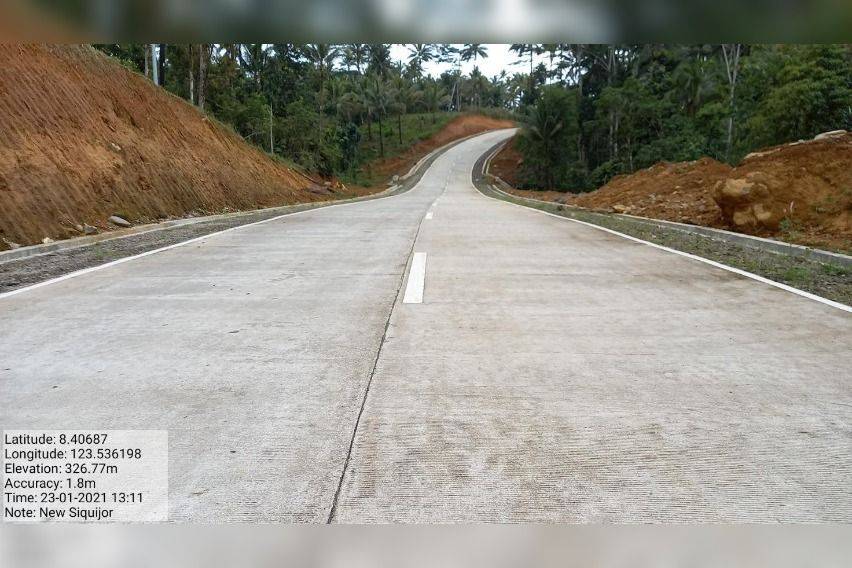 "We are glad that these farmers who cultivate cacao, abaca, coconut and bananas as their source of livelihood no longer have to be bear the burden of bumpy, dirt road. This is the main goal of our project with the DTI through the construction of basic rural infrastructure that will facilitate better transport of agricultural products to commercial hubs," public works Secretary Mark Villar said.
Aside from boosting deliveries, the latest road project will also give residents a safer and faster access to schools, hospitals, and other basic social services only available in the urban areas.
With a P58 million cost, the road project was completed in five-months' time under DPWH-Zamboanga Del Norte Third District Engineering Office (DEO). Covered in the project are paved shoulder, thermoplastic markings, drainage and canal structures and slope protection features.
Photos from Department of Public Works and Highways
Also read:
Road projects in Zamboanga Peninsula push through amid COVID-19 pandemic
Zambo del Norte New Road to Aid Formerly Displaced Residents
Read All
Featured Articles