2020 Kia Grand Carnival vs. the competition: Your other local minivan options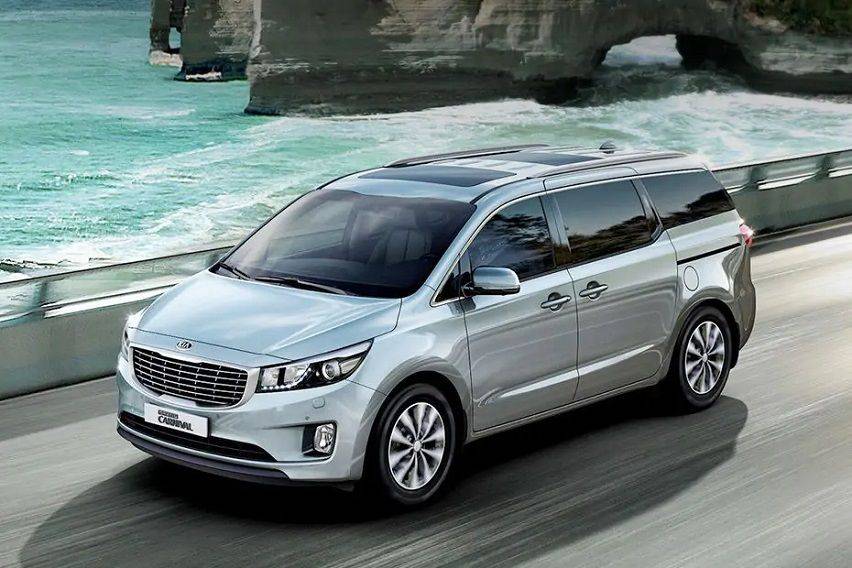 As a culture that's big on family, there's certainly a place for minivans in the hearts and minds of Filipinos, and one of the more popular options in this category is the Kia Grand Carnival. With every iteration, Kia's big family car has managed to deliver quality space and comfort, and buyers have certainly returned the favor. The Carnival nameplate has already sold over two million units globally, making it a respectable offering for the South Korean brand since its launch in 1998.

The locally available Kia Grand Carnival is driven by a 2.2-liter Euro 4-compliant 2.2 Turbocharged intercooler VGT diesel engine that dishes out 197hp and 441Nm, mated to an 8-speed automatic transmission with Shiftronic, a unique transmission feature allows the driver to override the automatic transmission and manually shift gears to gain more control over the car's performance.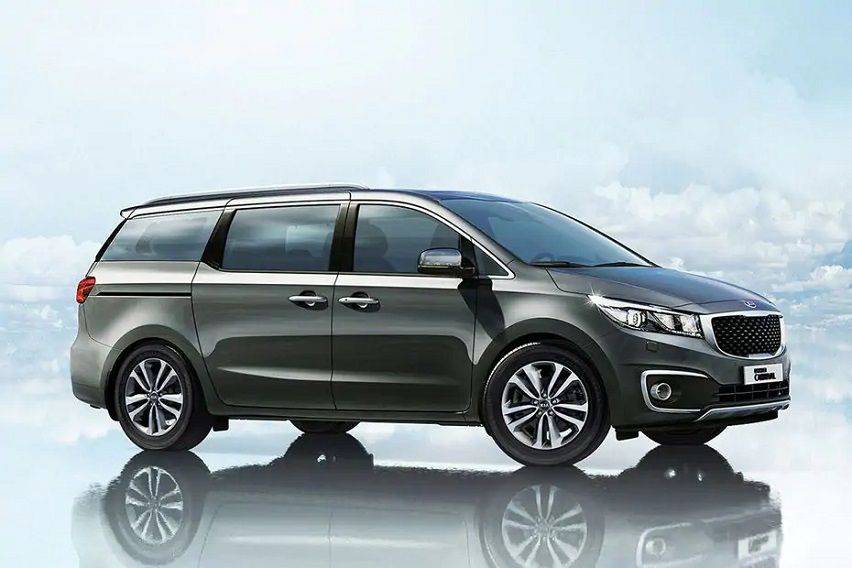 Kia describes the Grand Carnival cabin as "a supremely elegant and spacious cockpit," with well-thought-out design and function cues all around. For its infotainment, the Grand Carnival has an 8-inch touchscreen with Bluetooth, Apple CarPlay and Android Auto connectivity. The leather-upholstered seats are extremely flexible thanks to stand-up 2nd row seats and pop-up sinking third row seats, allowing owners to maximize storage as necessary.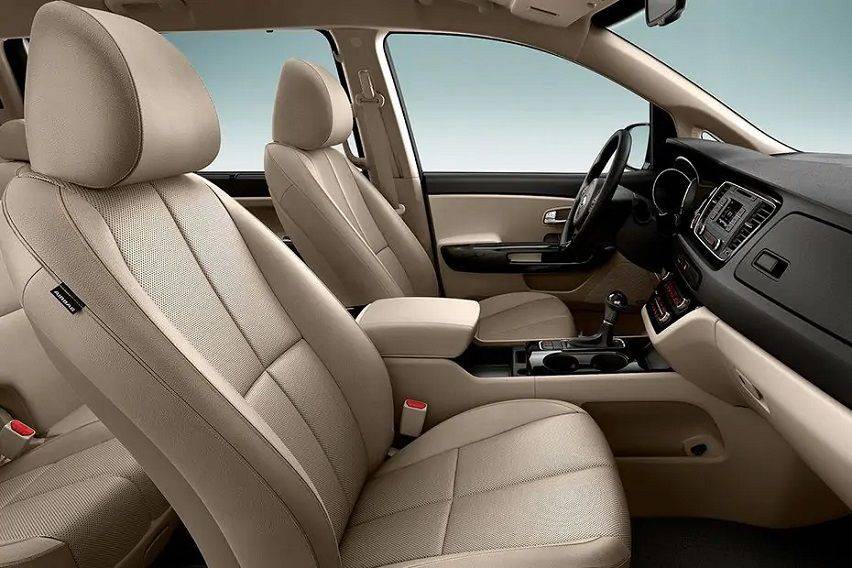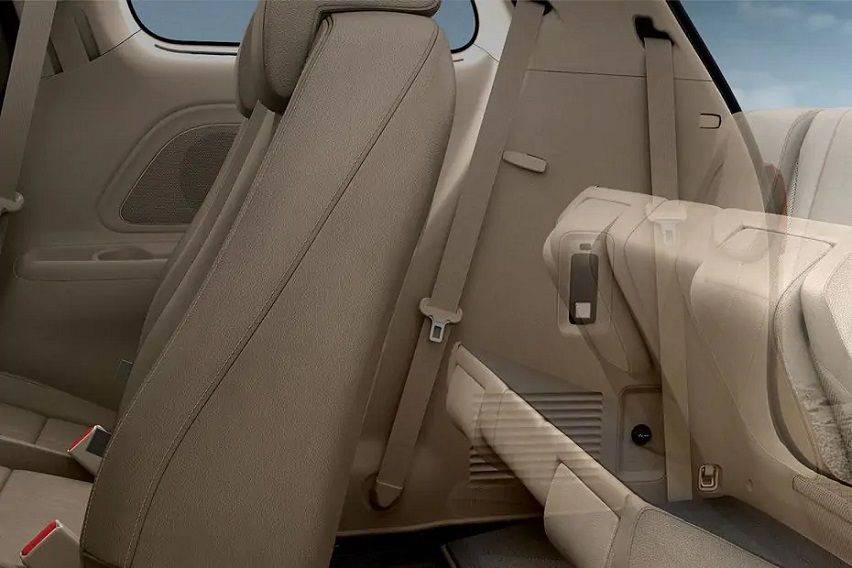 Philippine car buyers have three Kia Grand Carnival trims to choose from, with 11-seater and seven-seater options available. Price ranges from PHP2 million for the base LX AT to PHP2.4 million for the top-ranging EX AT. For those who wish to know other minivans available in the market, here are your best options.

Spacious, comfortable, and upscale—the Toyota Alphard has long set itself apart from the minivan market as an option that's a lot more elegant than the rest of those generic passenger and utility vans commonly seen today.

For power, the Toyota Alphard relies on a robust 296hp, 361Nm 3.5-liter Dual VVT-i mill that makes it a serious minivan contender for those looking for more oomph out of a minivan engine. Like the Grand Carnival, the Alphard also uses an 8-speed automatic, its only gearbox option.

But the cabin is really where the Alphard truly excels. For families who want to enjoy utmost comfort during travel, the Alphard "is a first-class experience on wheels," as described by the Japanese carmaker. Luxuriously designed cabin with leather seats and automated control functions, advanced safety systems (including Vehicle Stability Control, Hill-Start Assist Control, Lane Departure Alert, Pre-Collision, etc.), and a high definition 6-speaker audio system (with iPod, Bluetooth connectivity), round off the Alphard's intense creature comforts.

Arguably the most enduring minivan nameplate in the country, the Hyundai Grand Starex is easily the first thing that comes to mind when Pinoys think of minivans. The current model, available in three different engines, comes with two diesels (2.5L CRDi VGT DOHC 16V - 168hp and 441Nm; and 2.5L CRDi VGT DOHC 16V – 173hp and 450Nm) and one gasoline (2.5L TCI SOHC 8V – 99hp and 226Nm), and also offers automatic and manual gearbox options, both five-speed.

With a seating capacity from nine to 10 depending on model, the Grand Starex is definitely a forerunner for those living with extended family members. For ultimate comfort, the Grand Starex comes with a front and rear climate control system that keeps all passengers cozy. An 8-inch touchscreen dashboard links to a larger drop down LCD screen at the rear so that occupants front and back can operate the vehicle's onboard infotainment system. A dual sunroof is also standard.

For safety, the Hyundai Grand Starex has multiple airbags, anti-lock brakes, an electronic stability system, keyless entry, and a 4-eye back warning system.

It seems that the Honda Odyssey gets even more family-friendly with every new version. Losing its gas-guzzling V6 engine in favor of a more fuel-efficient 2.4-literEarth Dreams Technology power mill, this popular minivan drive a good 173hp and 226Nm of torque, with shifting done by a Continuously Variable Transmission (CVT).

Inside, an awesome environment welcomes occupants with a spacious 2-2-3 seating configuration, 7-inch touchscreen display audio, and fold-flat magic seats. It also now comes with added coziness courtesy of a plushier second row captain chairs that are fully reclining and fully cushioned leather with ottoman that can be adjusted forward, backward, and side-to-side so that even senior family members will have no problem achieving the most relaxing positions possible. The top variant gets a nine-inch rear entertainment system with DVD and HDMI connectivity, start-stop button, and other such nifty upscale comforts.

Honda is well-known for safety, and the Odyssey does not disappoint. Advance safety features such as blond spot information, hill start assist, vehicle stability assist, and an Advanced Compatibility Engineering (ACE) body helps ensure family members can travel with peace ofmind.

Given the PHP3.44 million starting price, it's safe to say that Peugeot's minivan offering isn't going to make any top 10 best seller lists any time soon, but with what's in the package, the Peugeot Traveller is guaranteed to make a lot of jaws drop.

Under the hood of this 7-seater MPV is a 2.0-liter BlueHDi inline-4 diesel delivering a power output of 150hp and torque of 370Nm. A six-speed fully automatic transmission with Quickshift technology provides impressively swift responses, smooth drivability, and optimal CO2 emissions.

Inside, the PEUGEOT Traveller Premium MPV makes long journeys more enjoyable with a 7-inch color touchscreen with integrated PEUGEOT Mirror Screen functionality that permits Apple CarPlay and Android Auto connections. A standard head-up display provides important trip information while ensuring the driver's eyes are always on the road.

Space is truly generous in the Peugeot Traveller, as this premium MPV seats up to seven passengers in highly configurable Claudia leather seats. It's got captain's chairs in the second row, but unlike in the Odyssey, these are standard on all Traveller trims. LED interior lighting helps strikes the mood, while an automatic climate control with rear vents and tri-zone function helps keep the environment cool and comfy.

All of the Traveller's seats have adjustable pitches, so every passenger receives plenty of legroom. A sliding, retractable table helps deliver a lounge setup. The seats can also be removed for more cargo space as necessary. For those looking for more capacity, there's a Long WheelBase option available.

As for safety, the Traveller comes with multiple airbags, hill start assist, cruise control, and a Visiopark 180-degree rearview camera, among others.

New Chinese vehicle brand Maxus officially expanded its operations to the Philippines just a little over a year ago, courtesy of the automotive distribution and retail group AC Industrials, which belongs to the Ayala Group of Companies. As its opening salvo in the local market, Maxus released two massive people haulers in the guise of the Maxus V80 and G10. While the former is more of a workhorse commercial vehicle, the G10 is every bit the multi-purpose van the extended Filipino family deserves.

The Maxus G10 van is powered by a 1.9-liter turbo diesel common rail direct injection engine, good for 148hp and 350Nm. The rear-wheel propelled drivetrain speeds up via a six-speed automatic transmission.

Inside, the G10's chairs are upholstered in a leather and fabric combo. There's a 10-way powered seat for the driver and a 4-way powered chair for the front passenger. There's also an option of a pre-installed wheelchair for its second-row seat, which makes the G10 one of the best options for those with disabled family members. Noteworthy safety features include front and rear parking sensors, immobilizer, surround airbags, reverse parking camera, and a double layer welded body for added protection during collisions.

The minivan market can certainly use more variety. This means that there's always a place for newcomers like the GAC GM8 in the Philippine auto sales industry. The 2020 GAC GM8 was just launched in the middle of 2019, equipped with a 2.0-liter turbocharged inline-four that puts out 197hp and 320Nm of torque. Shifting is managed by a 6-speed automatic transmission with manual select.

Inside, the GAC GM8 takes the extra effort to be more entertaining, as it is now equipped with a 10-inch touchscreen infotainment system that allows for AM/FM radio and provides slots for USB, SD, and Aux inputs, while also allowing Bluetooth connectivity. Apple CarPlay compatibility is available only for the top GT variant.

Other nifty features include captain seats on the second row, three-zone automatic climate control (with a separate second-row control panel for the rear occupants), traction control, hill-start assist, hill-descent control, anti-rollover system, and surround airbags.

Photos from Kia, Toyota, Hyundai, Honda, Peugeot, Maxus, GAC
Explore KIA Grand Carnival