2020 Kia Picanto: The 4 variants in detail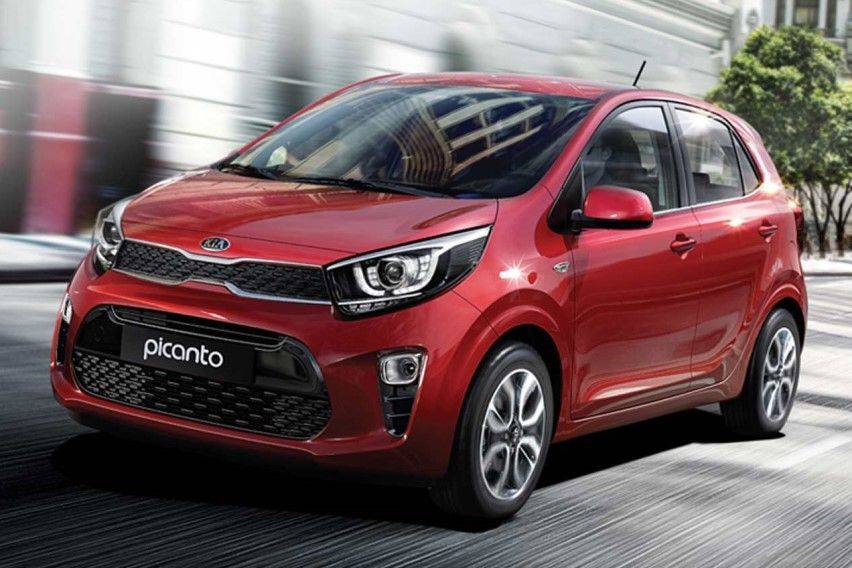 Kia welcomed the third-generation Picanto in 2017, ushering in a whole new design for the compact city car inside and out. With the new generation comes plenty of changes, complemented by the revised version launched locally recently.

The new Kia Picanto is certainly one sporty and elegant little car. Oozing with contemporary style, this diminutive South Korean beauty has been streamlined to deliver a concise, less-confusing, and greatly improved small city driver, not to mention provide buyers with an extremely affordable quality car offering.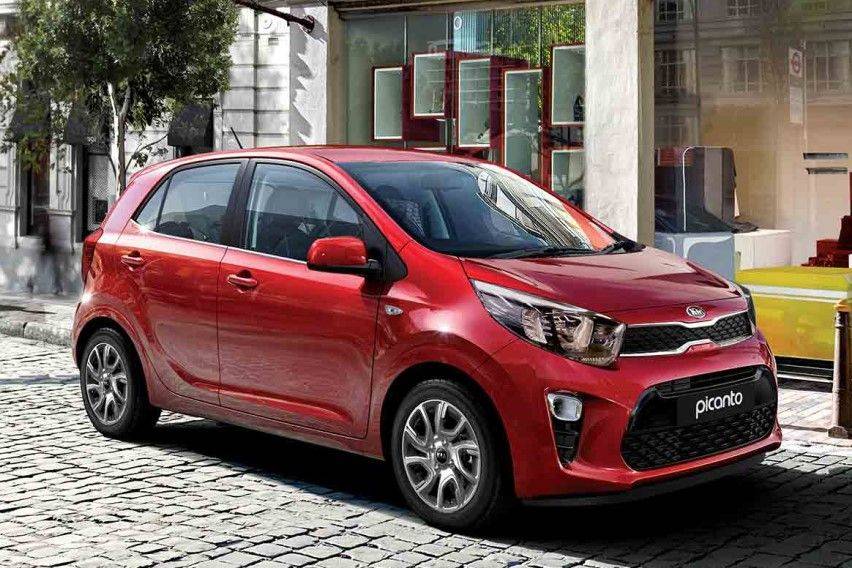 Despite the current model being a new generation, it retains the 1.0-liter engine of the old model. However, a 1.2-liter version is also now on offer, propelling the new Picanto to 82hp and 122Nm. Transmission options remain the same in the new model.

The 2020 Kia Picanto has a price range of PHP590,000 to PHP745,000, with four variants to choose from. Below is a breakdown of the different specs and features of each variant.


Dimensions (mm): 3595 x 1595 x 1495


Wheelbase (mm): 2400


Minimum Ground Clearance (mm): 151


Seating Capacity: 5 Persons


Curb Weight (kg): 952


Luggage Capacity (Liters): 255


POWERTRAIN


Engine Type: 1.0L Inline-3 Cylinder


Fuel Type: Gasoline


Displacement (cc): 998


Max Output (hp/ RPM): 66@ 5500


Max Torque (Nm/ RPM): 95@ 3,750


Transmission Type: 5-speed manual


Brakes Front/ Rear: Disc/ Drum


Suspension Front/ Rear: MacPherson Strut with Stabilizer/ Coupled Torsion Beam Axle


Drive Train: Front Wheel Drive


Wheels: 14 inch Steel with Wheel Cap


EXTERIOR


Headlamps: Multi-Reflector Halogen


Front Fog Lamps: Without


Front and Rear Bumpers: Body Color


Radiator Grille: With Silver Trim


Outside Door Mirror: Body Color with Power Adjust


Outside Door Handles: Body Color


Rear Spoiler: Standard with Integrated High Mount Stop Lamp


Color Options: Clear White, Titanium Silver, Pop Orange, Lime Light, Alice Blue, Honey Bee


INTERIOR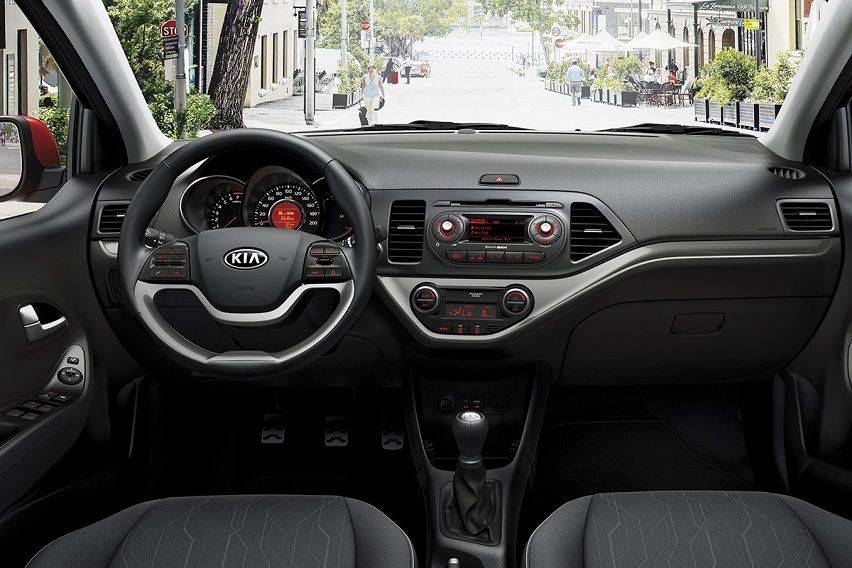 Seat Material: Fabric


Steering Wheel: 3-Spoke Polyurethane


Steering Wheel Audio Controls: Trip Meter


Instrument Panel: 2.6 inch LCD


Front Seats: Slide and Recline


Rear Seats: Folding Bench for 3 Passengers


Remote Keyless Entry: Without


Interior Trim: Black


Air Conditioner: Standard


Audio System: AM/FM Radio, MP3 with USB and Aux-in ports


Connectivity: Bluetooth/Bluetooth, Apple CarPlay and Android Auto with Voice Control


Number of Speakers: 4


SAFETY


Airbags: Driver


Anti-Lock Brakes: Without


Immobilizer: Without


Child Anchor: Without


SPECIFICATIONS


Dimensions (mm): 3595 x 1595 x 1495


Wheelbase (mm): 2400


Minimum Ground Clearance (mm): 151


Seating Capacity: 5 Persons


Curb Weight (kg): 972


Luggage Capacity (Liters): 255


POWERTRAIN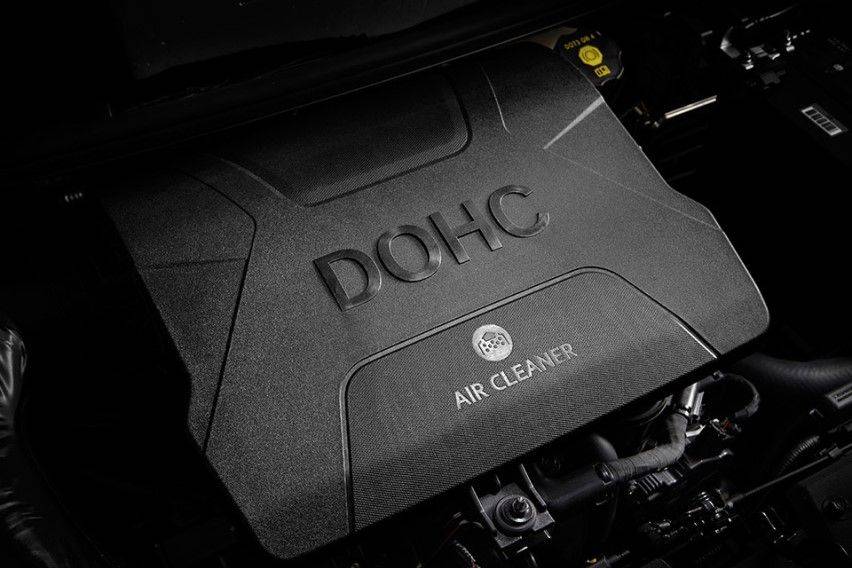 Engine Type: 1.0L Inline-3 Cylinder


Fuel Type: Gasoline


Displacement (cc): 998


Max Output (hp/ RPM): 66@ 5500


Max Torque (Nm/ RPM): 95@ 3,750


Transmission Type: 4-speed automatic


Brakes Front/ Rear: Disc/ Drum


Suspension Front/ Rear: MacPherson Strut with Stabilizer/ Coupled Torsion Beam Axle


Drive Train: Front Wheel Drive


Wheels: 14 inch Steel with Wheel Cap


EXTERIOR


Headlamps: Multi-Reflector Halogen


Front Fog Lamps: Without


Front and Rear Bumpers: Body Color


Radiator Grille: With Silver Trim


Outside Door Mirror: Body Color with Power Adjust


Outside Door Handles: Body Color


Rear Spoiler: Standard with Integrated High Mount Stop Lamp


Color Options: Clear White, Titanium Silver, Pop Orange, Lime Light, Alice Blue, Honey Bee


INTERIOR


Seat Material: Fabric


Steering Wheel: 3-Spoke Polyurethane


Steering Wheel Audio Controls: Trip Meter


Instrument Panel: 2.6 inch LCD


Front Seats: Slide and Recline


Rear Seats: Folding Bench for 3 Passengers


Remote Keyless Entry: Without


Interior Trim: Black


Air Conditioner: Standard


Audio System: AM/FM Radio, MP3 with USB and Aux-in ports


Connectivity: Bluetooth


Number of Speakers: 4


SAFETY


Airbags: Driver


Anti-Lock Brakes: Without


Immobilizer: Without


Child Anchor: Without


SPECIFICATIONS


Dimensions (mm): 3595 x 1595 x 1495


Wheelbase (mm): 2400


Minimum Ground Clearance (mm): 151


Seating Capacity: 5 Persons


Curb Weight (kg): 961


Luggage Capacity (Liters): 255


POWERTRAIN


Engine Type: 1.2L Inline-4 Cylinder


Fuel Type: Gasoline


Displacement (cc): 998/1248


Max Output (hp/ RPM): 82@ 6000


Max Torque (Nm/ RPM): 122 @ 4000


Transmission Type: 5-speed manual


Brakes Front/ Rear: Disc/ Drum


Suspension Front/ Rear: MacPherson Strut with Stabilizer/ Coupled Torsion Beam Axle


Drive Train: Front Wheel Drive


Wheels: 14 inch Steel with Wheel Cap/14 inch Alloy


EXTERIOR


Headlamps: Multi-Reflector Halogen


Front Fog Lamps: With


Front and Rear Bumpers: Body Color


Radiator Grille: With Silver Trim


Outside Door Mirror: Body Color with Power Adjust


Outside Door Handles: Body Color


Rear Spoiler: Standard with Integrated High Mount Stop Lamp


Color Options: Clear White, Titanium Silver, Pop Orange, Lime Light, Alice Blue, Honey Bee


INTERIOR


Seat Material: Fabric


Steering Wheel: 3-Spoke Polyurethane


Steering Wheel Audio Controls: Audio and Bluetooth


Instrument Panel: 2.6 inch LCD


Front Seats: Slide and Recline


Rear Seats: 60:40 Folding


Remote Keyless Entry: With


Interior Trim: Silver


Air Conditioner: Standard


Audio System: 7 inch Touchscreen; AM/FM Radio, MP3 with USB and Aux-in ports


Connectivity: Bluetooth, Apple CarPlay and Android Auto with Voice Control


Number of Speakers: 6


SAFETY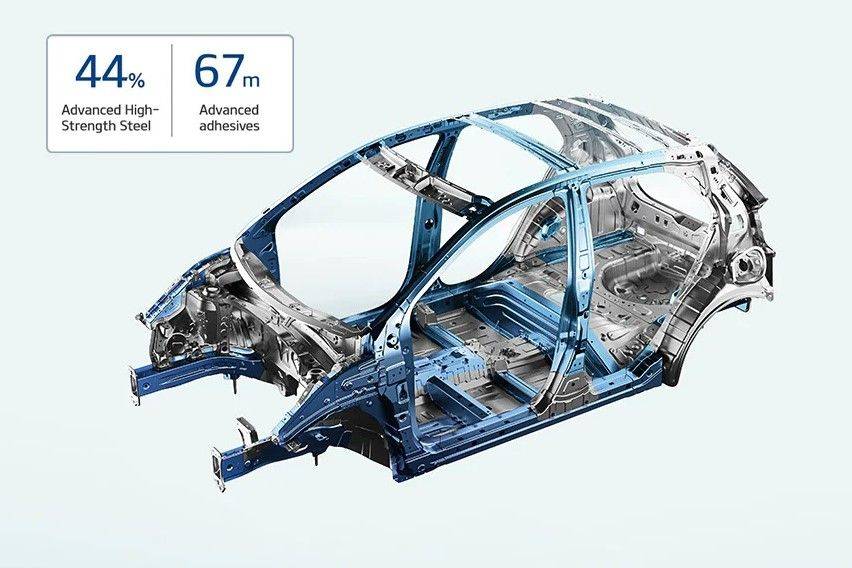 Airbags: Driver and Front Passenger


Anti-Lock Brakes: With


Immobilizer: With


Child Anchor: Upper and Lower at Rear


SPECIFICATIONS


Dimensions (mm): 3595 x 1595 x 1495


Wheelbase (mm): 2400


Minimum Ground Clearance (mm): 151


Seating Capacity: 5 Persons


Curb Weight (kg): 980


Luggage Capacity (Liters): 255


POWERTRAIN


Engine Type: 1.2L Inline-4 Cylinder


Fuel Type: Gasoline


Displacement (cc): 1248


Max Output (hp/ RPM): 82@ 6000


Max Torque (Nm/ RPM): 122 @ 4000


Transmission Type: 4-speed automatic


Brakes Front/ Rear: Disc/ Drum


Suspension Front/ Rear: MacPherson Strut with Stabilizer/ Coupled Torsion Beam Axle


Drive Train: Front Wheel Drive


Wheels: 14 inch Alloy


EXTERIOR


Headlamps: Multi-Reflector Halogen


Front Fog Lamps: With


Front and Rear Bumpers: Body Color


Radiator Grille: With Silver Trim


Outside Door Mirror: Body Color with Power Adjust


Outside Door Handles: Body Color


Rear Spoiler: Standard with Integrated High Mount Stop Lamp


Color Options: Clear White, Titanium Silver, Pop Orange, Lime Light, Alice Blue, Honey Bee


INTERIOR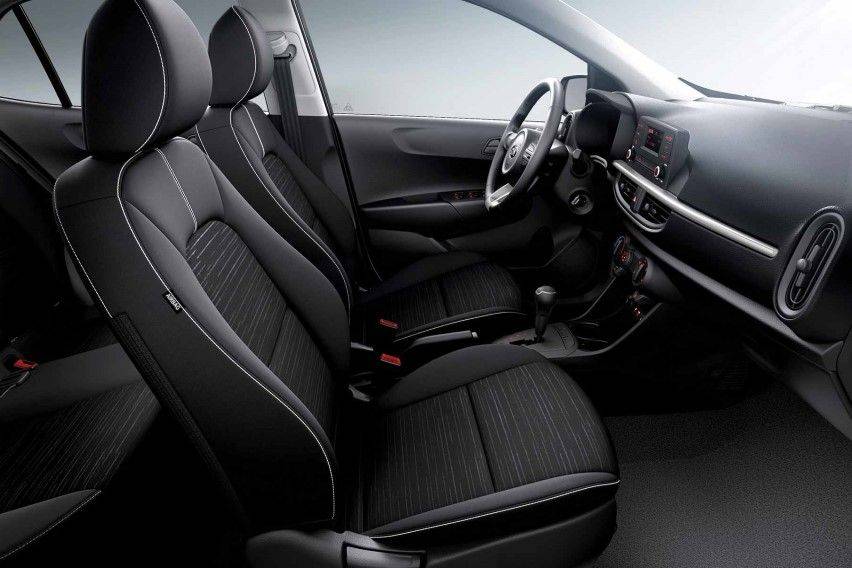 Seat Material: Fabric


Steering Wheel: 3-Spoke Polyurethane


Steering Wheel Audio Controls: Audio and Bluetooth


Instrument Panel: 2.6 inch LCD


Front Seats: Slide and Recline


Rear Seats: 60:40 Folding


Remote Keyless Entry: With


Interior Trim: Silver


Air Conditioner: Standard


Audio System: 7 inch Touchscreen; AM/FM Radio, MP3 with USB and Aux-in ports


Connectivity: Bluetooth/Bluetooth, Apple CarPlay and Android Auto with Voice Control


Number of Speakers: 6


SAFETY


Airbags: Driver and Front Passenger


Anti-Lock Brakes: With


Immobilizer: With


Child Anchor: Upper and Lower at Rear