2020 Suzuki Ertiga: The 4 variants in detail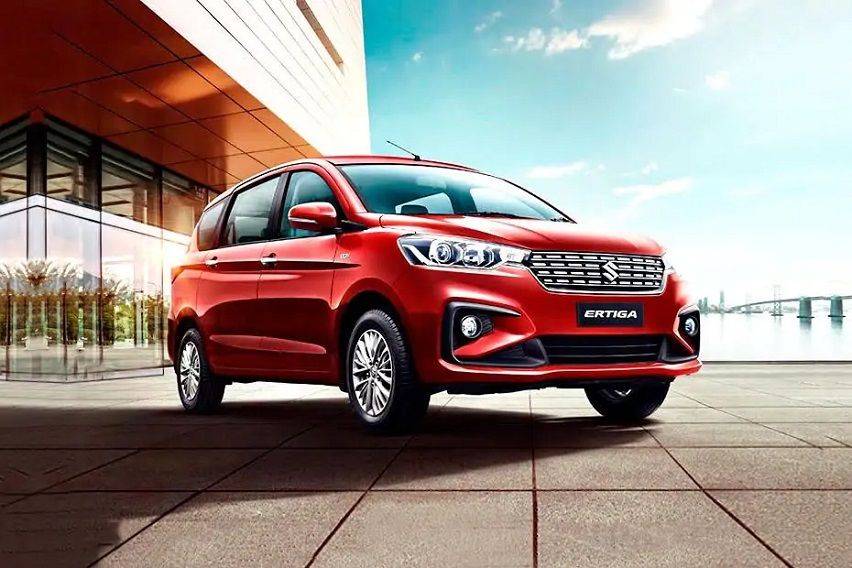 The Suzuki Ertiga doesn't have the name recall enjoyed by its contemporaries such as the Toyota Avanza or even the Honda Mobilio, but it's certainly growing in stature and popularity, with more and more car buyers discovering that it's a decent and reliable vehicle to own.

A 1.5-liter 4-cylinder K15B power mill now sits in the Ertiga engine bay, capable of delivering 103hp and 138Nm of torque. A huge level-up, considering the old Ertiga was fitted with a lackluster 1.4-liter 4-cylinder 95hp engine. Low trims have a five-speed manual, while upper specs come with a four-speed automatic.

While the old Ertiga possessed a largely bland interior design, the new Ertiga elevates things up a bit with more exciting design cues especially in the GLX 4AT trim, such as a dashing three-tone look, tasteful D-shape steering wheel, and audio control buttons that allow the driver to operate the 10-inch infotainment system with ease. Topping it all off, Suzuki also put in some faux wood grain accents placed in smart, strategic locations, giving the cabin of the top-ranging GLX 4AT a convincingly premium feel.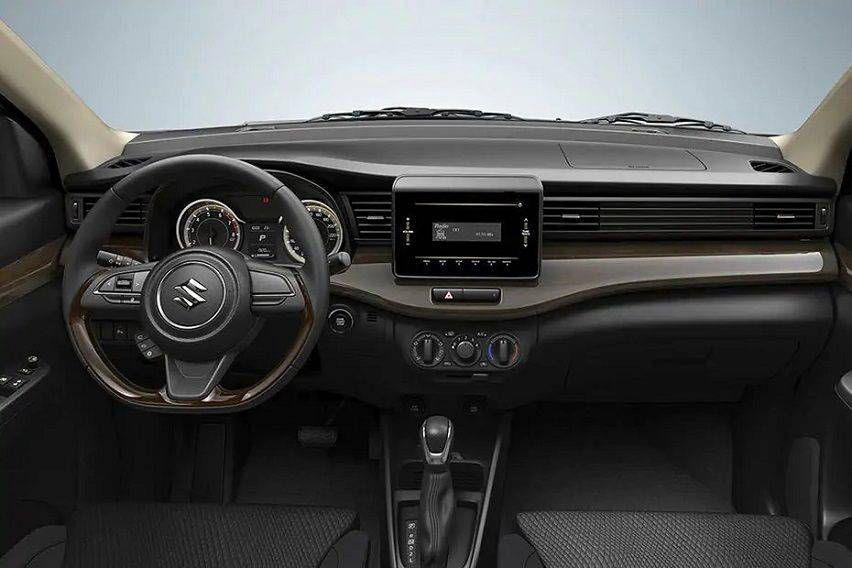 The Suzuki Ertiga has a price range of PHP743,000 to PHP993,000, with four variants to choose from. Below is a breakdown of the different specs and features of each variant.


Dimensions (mm): 4395 x 1735 x 1690


Wheelbase (mm): 2740


Minimum Ground Clearance (mm): 180


Seating Capacity: 7 Persons


Boot Space – 3rd Row Seat Raised (liters): 153


Boot Space – 3rd Row Seat Folded (liters): 803


POWERTRAIN


Engine Type: 1.5L K15B 4-cylinder DOHC 16V with Intake VVT


Fuel Type: Gasoline


Displacement (cc): 1462


Max Output (hp/ RPM): 103 @ 6,000


Max Torque (Nm/ RPM): 138 @ 4,400


Transmission Type: 5-Speed Manual


Brakes Front/ Rear: Ventilated Disc/ Drum, Leading and Trailing


Suspension Front/ Rear: MacPherson Strut with Coil Spring/ Torsion Beam with Coil Spring


Tires: 185/ 65 R15


Wheels: Steel with Wheel Cap


EXTERIOR


Front Grille: Black


Mud Flaps: Without


Blacked-Out B Pillars: No


Blacked-Out C Pillars: Yes


Tailgate Opener: Key


Outside Door Handles: Body Color


Tailgate Garnish: Body Color


Color Options: Magma Gray Metallic, Glorious Brown Pearl, Silky Silver Metallic, Snow White Pearl, Radiant Pearl Red, Burgundy Red Pearl, Cool Black Pearl Metallic


INTERIOR


Seat Material: Fabric


Steering Wheel: Urethane


Steering Wheel Audio Controls: No


Information Display Outside Temperature: Without


Instrument Panel Center Ornament: Black


Remote Control Doorlocks: Without


Keyless Push Start System: Without


Air Conditioner: Front Only, Manual


Audio System: 1 DIN Audio, Tuner, MP3 Player


Number of Speakers: 4


SAFETY


SRS Front Airbags


Side Impact Door Beams: Yes


ABS with EBD: Yes


AT Shift Lock/ Key Interlock: Without


Rear Parking Sensors: Without


Reverse Parking Camera: Without


Immobilizer: With


Security Alarm: Without


SPECIFICATIONS


Dimensions (mm): 4395 x 1735 x 1690


Wheelbase (mm): 2740


Minimum Ground Clearance (mm): 180


Seating Capacity: 7 Persons


Boot Space – 3rd Row Seat Raised (liters): 153


Boot Space – 3rd Row Seat Folded (liters): 803


POWERTRAIN


Engine Type: 1.5L K15B 4-cylinder DOHC 16V with Intake VVT


Fuel Type: Gasoline


Displacement (cc): 1462


Max Output (hp/ RPM): 103 @ 6,000


Max Torque (Nm/ RPM): 138 @ 4,400


Transmission Type: 5-Speed Manual


Brakes Front/ Rear: Ventilated Disc/ Drum, Leading and Trailing


Suspension Front/ Rear: MacPherson Strut with Coil Spring/ Torsion Beam with Coil Spring


Tires: 185/ 65 R15


Wheels: Alloy


EXTERIOR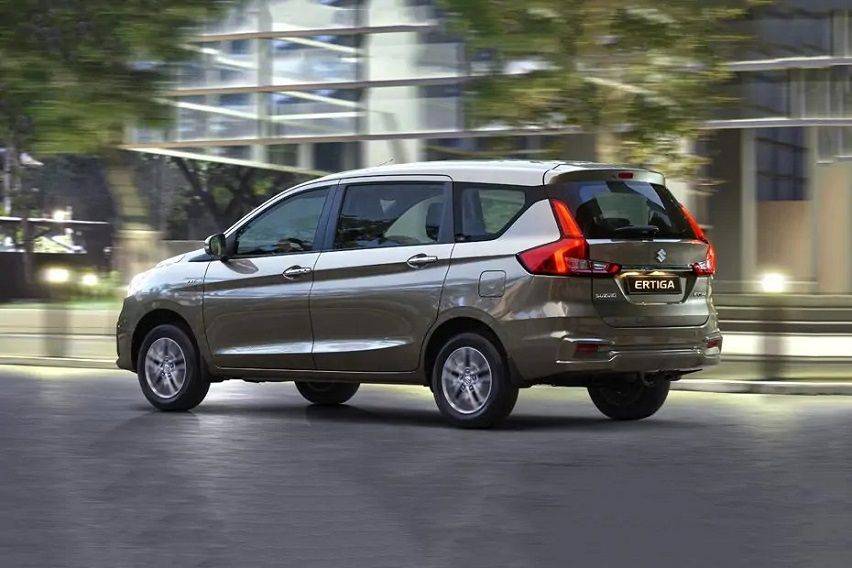 Front Grille: Chrome


Mud Flaps: With


Blacked-Out B Pillars: Yes


Blacked-Out C Pillars: Yes


Tailgate Opener: Handle


Outside Door Handles: Body Color


Tailgate Garnish: Chrome


Color Options: Magma Gray Metallic, Glorious Brown Pearl, Silky Silver Metallic, Snow White Pearl, Radiant Pearl Red, Burgundy Red Pearl, Cool Black Pearl Metallic


INTERIOR


Seat Material: Fabric with Shiny Brown Diagonal Strips


Steering Wheel: Urethane


Steering Wheel Audio Controls: No


Information Display Outside Temperature: Without


Instrument Panel Center Ornament: Black


Remote Control Doorlocks: With


Keyless Push Start System: Without


Air Conditioner: Front and Rear, Manual


Audio System: 8-inch Multimedia Touchscreen with USB, Bluetooth, and Navigation


Number of Speakers: 4


SAFETY


SRS Front Airbags


Side Impact Door Beams: Yes


ABS with EBD: Yes


AT Shift Lock/ Key Interlock: Without


Rear Parking Sensors: With


Reverse Parking Camera: Without


Security Alarm: With


SPECIFICATIONS


Dimensions (mm): 4395 x 1735 x 1690


Wheelbase (mm): 2740


Minimum Ground Clearance (mm): 180


Seating Capacity: 7 Persons


Boot Space – 3rd Row Seat Raised (liters): 153


Boot Space – 3rd Row Seat Folded (liters): 803


POWERTRAIN


Engine Type: 1.5L K15B 4-cylinder DOHC 16V with Intake VVT


Fuel Type: Gasoline


Displacement (cc): 1462


Max Output (hp/ RPM): 103 @ 6,000


Max Torque (Nm/ RPM): 138 @ 4,400


Transmission Type: 4-Speed Automatic


Brakes Front/ Rear: Ventilated Disc/ Drum, Leading and Trailing


Suspension Front/ Rear: MacPherson Strut with Coil Spring/ Torsion Beam with Coil Spring


Tires: 185/ 65 R15


Wheels: Alloy


EXTERIOR


Front Grille: Chrome


Mud Flaps: With


Blacked-Out B Pillars: Yes


Blacked-Out C Pillars: Yes


Tailgate Opener: Handle


Outside Door Handles: Body Color


Tailgate Garnish: Chrome


Color Options: Magma Gray Metallic, Glorious Brown Pearl, Silky Silver Metallic, Snow White Pearl, Radiant Pearl Red, Burgundy Red Pearl, Cool Black Pearl Metallic


INTERIOR


Seat Material: Fabric with Shiny Brown Diagonal Strips


Steering Wheel: Urethane


Steering Wheel Audio Controls: No


Information Display Outside Temperature: Without


Instrument Panel Center Ornament: Black


Remote Control Doorlocks: With


Keyless Push Start System: Without


Air Conditioner: Front and Rear, Manual


Audio System: 8-inch Multimedia Touchscreen with USB, Bluetooth, and Navigation


Number of Speakers: 4


SAFETY


SRS Front Airbags


Side Impact Door Beams: Yes


ABS with EBD: Yes


AT Shift Lock/ Key Interlock: With


Rear Parking Sensors: With


Reverse Parking Camera: Without


Security Alarm With


SPECIFICATIONS


Dimensions (mm): 4395 x 1735 x 1690


Wheelbase (mm): 2740


Minimum Ground Clearance (mm): 180


Seating Capacity: 7 Persons


Boot Space – 3rd Row Seat Raised (liters): 153


Boot Space – 3rd Row Seat Folded (liters): 803


POWERTRAIN


Engine Type: 1.5L K15B 4-cylinder DOHC 16V with Intake VVT


Fuel Type: Gasoline


Displacement (cc): 1462


Max Output (hp/ RPM): 103 @ 6,000


Max Torque (Nm/ RPM): 138 @ 4,400


Transmission Type: 4-Speed Automatic


Brakes Front/ Rear: Ventilated Disc/ Drum, Leading and Trailing


Suspension Front/ Rear: MacPherson Strut with Coil Spring/ Torsion Beam with Coil Spring


Tires: 185/ 65 R15


Wheels: Alloy


EXTERIOR


Front Grille: Chrome


Mud Flaps: With


Blacked-Out B Pillars: Yes


Blacked-Out C Pillars: Yes


Tailgate Opener: Handle


Outside Door Handles: Chrome


Tailgate Garnish: Chrome


Color Options: Magma Gray Metallic, Glorious Brown Pearl, Silky Silver Metallic, Snow White Pearl, Radiant Pearl Red, Burgundy Red Pearl, Cool Black Pearl Metallic


INTERIOR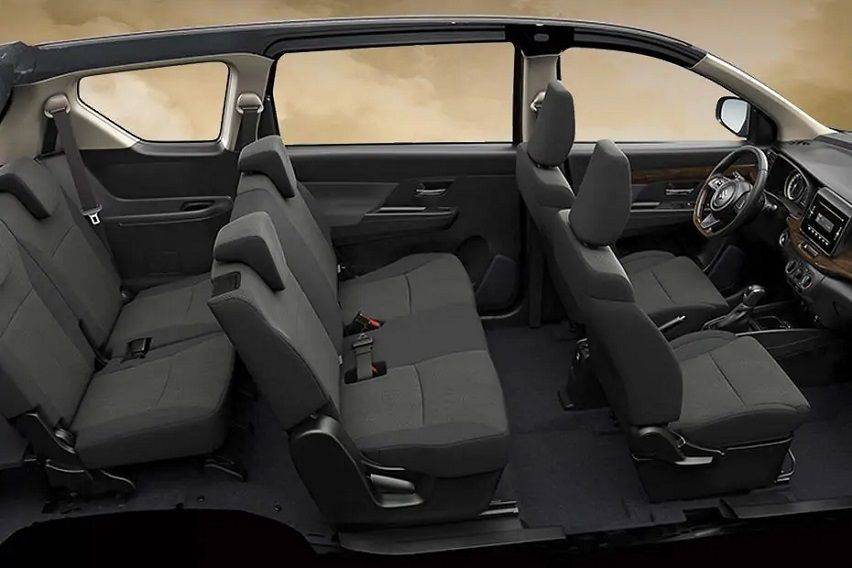 Seat Material: Fabric with Shiny Brown Diagonal Strips


Steering Wheel: Leather


Steering Wheel Audio Controls: Yes


Information Display Outside Temperature: With


Instrument Panel Center Ornament: Wood


Remote Control Doorlocks: With


Keyless Push Start System: With


Air Conditioner: Front and Rear, Manual


Audio System: 8-inch Multimedia Touchscreen with USB, Bluetooth, and Navigation


Number of Speakers: 4


SAFETY


SRS Front Airbags


Side Impact Door Beams: Yes


ABS with EBD: Yes


AT Shift Lock/ Key Interlock: With


Rear Parking Sensors: With


Reverse Parking Camera: With


Security Alarm: With