8 Eccentric Cars from Common Brands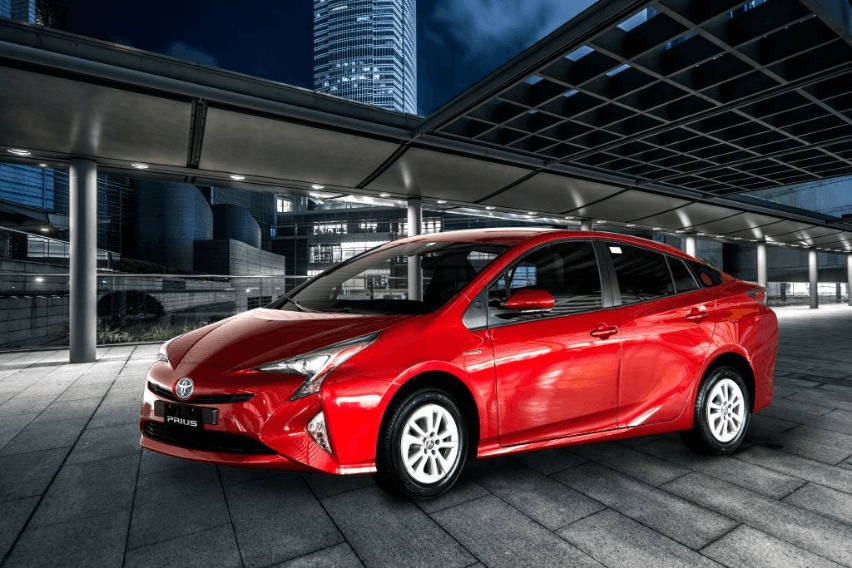 Oftentimes, in our daily commute, we happen to glance upon various cars on the road that just looks so out of place. In a sea of Toyota Vioses and Mitsubishi Mirage G4s, there are cars that just look so out of the ordinary that they capture people's attention even just for a couple of seconds.
Toyota Prius
Contrary to what most people think, Toyota cars don't, in fact, look all the same. A prime example of this is the Toyota Prius, the Japanese brand's popular hybrid vehicle. The Prius, along with the equally eccentric Prius C, features a distinctly futuristic look with its angular LED headlights and sharp, jagged profile lines. The interior of the Prius is equally as futuristic as its exterior, with a black and white themed cabin that will make you feel like you're in a spaceship. The Prius offers seating for up to five passengers, and is powered by a Hybrid Synergy Drive engine, providing a cleaner and more stable ride for you and your passengers. The Prius starts at PhP 2.3 million.
Kia Soul
Although it has been discontinued on their current lineup, the Kia Soul is an interesting car all in all. The Soul features a distinct box body shape, making it look like a shoebox on wheels. From the front, its curvy front fascia is a stark contrast to the rest of its body. The Soul was also offered in a wide array of bright and vibrant colors that make it more eye catching. Too bad Kia dropped the Soul for the 2020 model year.
Suzuki Jimny
The overall retro-slash-rugged styling of the Jimny is one of its main selling points. The two door SUV has been around since the late 60s, and since then it has kept most of the styling cues that has made the original Jimny so successful. A rugged yet sleek mini off-roader that looks great on any terrain, not to mention the multiple color options that come with it, who could as for more? The Suzuki Jimny starts at Php 975,000.
Hyundai Veloster
Probably the least popular car on this list is the Veloster, having only been introduced to the Philippine market a couple years back. What makes this car's design so special aside from its sweepy hatchback roofline is its door situation: it has three. And no, that doesn't include the rear hatch. The Veloster has one door on the driver's side and two doors on the passenger's side. You might miss it at first glance, but once you see it, you cannot un-see it. Hyundai designed the Veloster this way for track purposes, as removing the rear driver's side door reduces weight. The Hyundai Veloster starts at around PhP 1.8 million.
Nissan Juke
Arguably the most controversial car on this list, the Juke evokes a lot of responses from people. The overall design of the Juke is extremely polarizing, you can't just shrug your shoulders at this vehicle. To some people, its quirky circular headlights and curved hood makes it look like a Storm Trooper helmet, but to others, it makes it look like a robotic frog. But whatever your feelings about the Juke is, it is undoubtedly an eye catcher on the road. The 2020 Nissan Juke starts at just over PhP 1 million.
Mazda MX-5
Mazda's MX-5, most commonly known as the Miata, is a head turner. Partly because of its styling, and partly because commuters will crane their heads to see what car just zipped past their UV Express. The Miata's small, lightweight frame, in addition to its 181 hp engine makes its overall performance zippy and exciting. There are two different models of the Miata you can choose from, a soft top convertible, and a retractable hard top version. Most car enthusiasts opt for the hard top, though. The Miata starts at Php 1.98 million for the soft top and PhP 2.36 million for the retractable fastback version.
Ford Mustang
As the world's best selling sports car, the Mustang is expected to turn some heads, is it not? With its distinct, classic all-American muscle design and loud engine, seeing a Mustang on the road while on the way home is enough to lighten up the moods of bored commuters. It has an intimidating front fascia that looks like it wants to pick a fight with anything that blocks its path. This, along with the loud muscle car engine, makes it stand out from Fords current lineup. The Mustang is available in both retractable soft top and fixed roof variations, along with two engine options: a 2.3 liter EcoBoost, and a 5.0 liter Ti-VCT engine. The Mustang starts at PhP 2.85 million.
Chevrolet Corvette
An icon in its own right, the Corvette is a legend with the power to back it up. Although spotting one in the wild isn't as common as seeing a Mustang, it's still a delight when you happen to drive next to one in the highway. The low, sleek profile of the Corvette, along with its aggressive styling and exhaust note, really grabs the attention of everyone in the road. The Corvette has an all-aluminum 6.2 liter V8 engine and an eight speed automatic transmission. The Chevrolet Corvette starts at around PhP 8.5 million.
Also Read:
Top 10 Budget-Friendly Family Cars