Infographic: Toyota Vios and Its Generations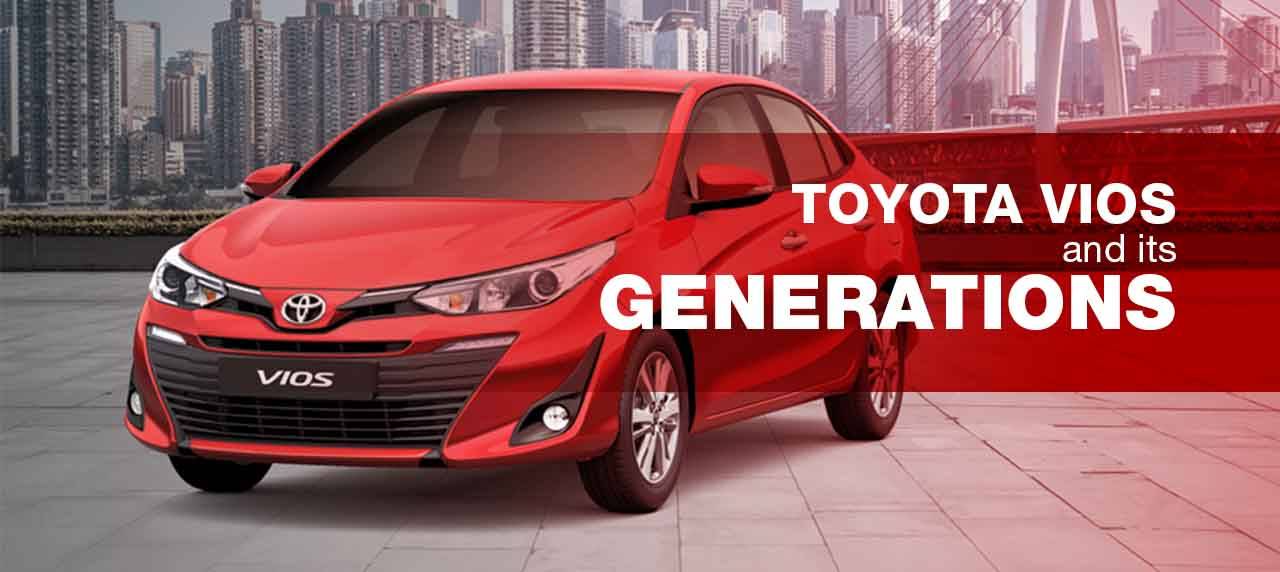 The ever-popular Toyota Vios is one of the best-selling cars in the country today. Known for its comfortable, spacious, and quiet interior, its versatility more than matches its capability on the road.
Derived from the Latin word "to move forward," you can get to know more about this subcompact sedan by reading about it here.
Toyota Vios and its Generations
First Generation (2003-2007)
Codenamed NCP42, the first generation was a joint project between Toyota's Thai engineers and its Japanese designers. It came in three variants: 1.3 J, 1.3 E, and 1.5 G.
Second Generation (2007-2013)
Sold as the Belta in other markets, the second-gen Vios also used the same variants from the first generation. The G variant, however, had extended its lineup, with the GXX Limited and S variants sold in different color schemes.
Third Generation (2013-Present)
The third-gen Vios has been around since 2013 but for 2018, Toyota gave it a significant redesign both outside and inside that it's easy to think it's an all-new model. Aside from the three original variants (1.3 J, 1.3 E, and 1.5 G.), a 1.3 Base and a new CVT transmission for its E variant have been added. Here are the available variants in the Philippines:
1.5 G Prime - Starts at PHP1.095 million
1.5 G - Starts at PHP981,000
1.3 E Prime (CVT) - Starts at PHP883,000
1.3 E - Starts at PHP828,000
1.3 J - Starts at PHP685,000
1.3 Base - Starts at PHP659,000
The Toyota Vios has been
Toyota Motor Philippines
' biggest seller since it entered the market. With its new look and improved features, it looks like it'll be another banner year for both the nameplate and the brand.