Angie Mead King Takes Delivery of Very Exclusive Ferrari 488 Pista Piloti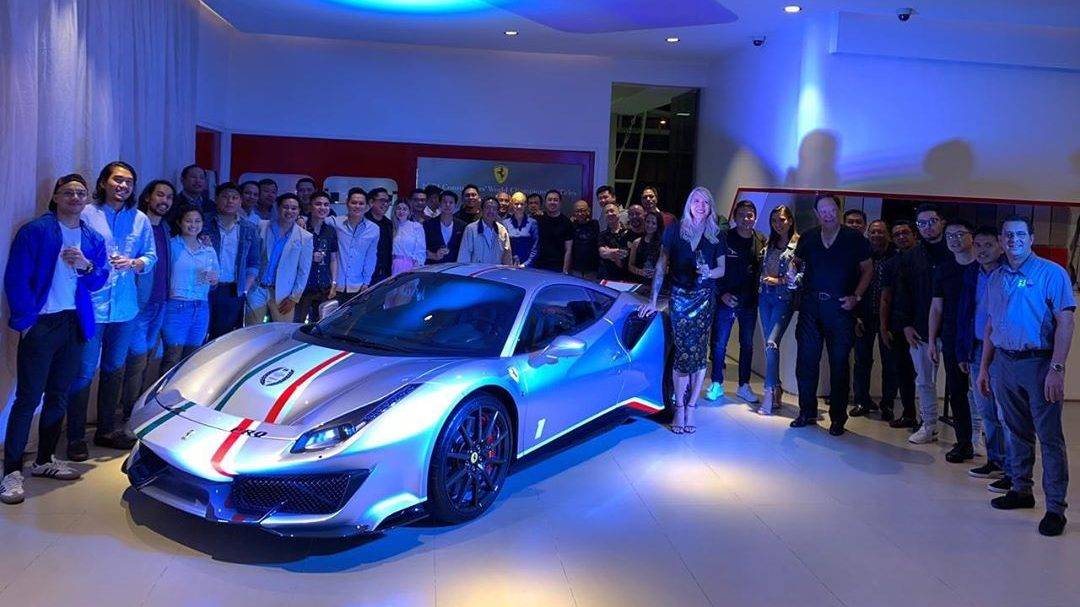 We called it! No, we weren't given exclusive info that we then passed off as "old-fashioned sleuthing" as some sites do. We just made a judgment call that turned out 100-percent correct, which we've been doing good so far.
Well, we were right all along because last night, August 7, at a very exclusive unveiling at its showroom, Autostrada Motore, the exclusive distributor of Ferrari in the Philippines, unveiled King's very own  Ferrari 488 Pista Piloti.
https://www.instagram.com/p/B03dMiSh3Zi/?utm_source=ig_web_copy_link
"Celebrating my two years racing with @ferrari with this Pista Piloti! Thank you to @ferrariphils for the amazing turnover party 🥳 #Ferrari #carpornracing #pistapiloti," King said in his Instagram post.
Based on the photo, King ordered his Pista Piloti clad in Argento Nürburgring, one of only four colors the car is available in--the other three being Rosso Corsa, Blu Tour De France, and Nero Daytona.
Congrats on the new car, Angie! That one's certainly a keeper!