Angie Mead King Takes Delivery of Very Exclusive Ferrari 488 Pista Piloti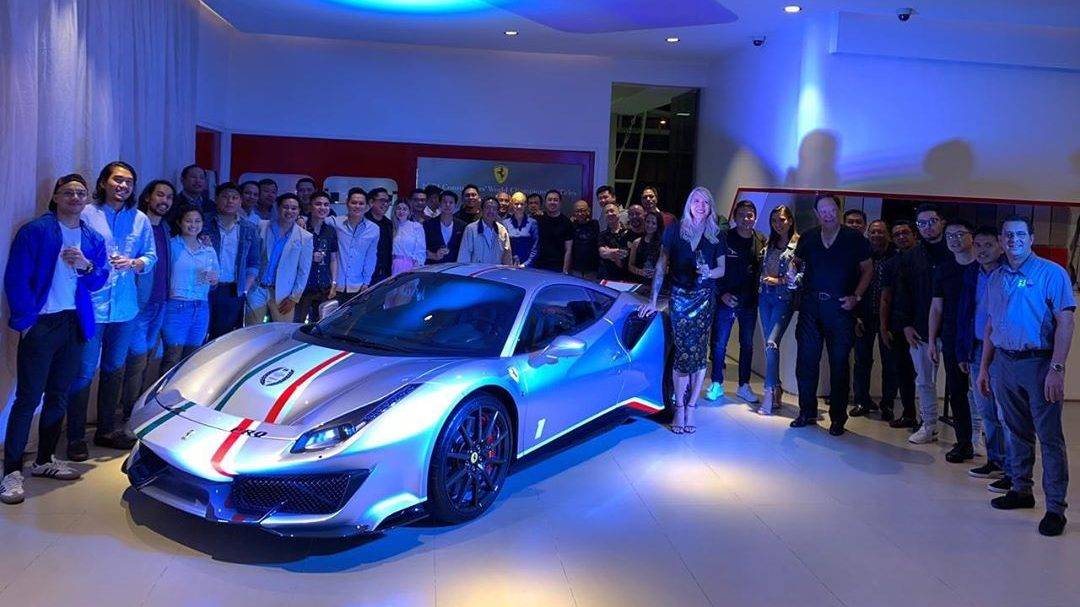 We called it! No, we weren't given exclusive info that we then passed off as "old-fashioned sleuthing" as some sites do. We just made a judgment call that turned out 100-percent correct, which we've been doing good so far.
Back in June 2018, Ferrari announced that it has created a special, limited-edition model of its high-performance Ferrari 488 Pista that's exclusive for its customers who are part of its motorsport program--which meant that, as a participant of the Ferrari Challenge North America then and of Ferrari Challenge Asia Pacific in 2017, local hospitality industry scion Angie Mead King was very qualified to own one.
Well, we were right all along because last night, August 7, at a very exclusive unveiling at its showroom, Autostrada Motore, the exclusive distributor of Ferrari in the Philippines, unveiled King's very own Ferrari 488 Pista Piloti.
https://www.instagram.com/p/B03dMiSh3Zi/?utm_source=ig_web_copy_link
"Celebrating my two years racing with @ferrari with this Pista Piloti! Thank you to @ferrariphils for the amazing turnover party 🥳 #Ferrari #carpornracing #pistapiloti," King said in his Instagram post.
Based on the photo, King ordered his Pista Piloti clad in Argento Nürburgring, one of only four colors the car is available in--the other three being Rosso Corsa, Blu Tour De France, and Nero Daytona.
Powering the 488 Pista Piloti is the same 711 hp, 3.9-liter V8 engine that powers the 'standard' 488 Pista which has now been voted as the best engine in the world for the fourth consecutive year at the 2019 International Engine of the Year Awards.
Congrats on the new car, Angie! That one's certainly a keeper!
From Instagram.com/angiemeadking