Bentley Turns 100, Bentley PH Marks Occasion with Exclusive First Look at Bentley EXP 100 GT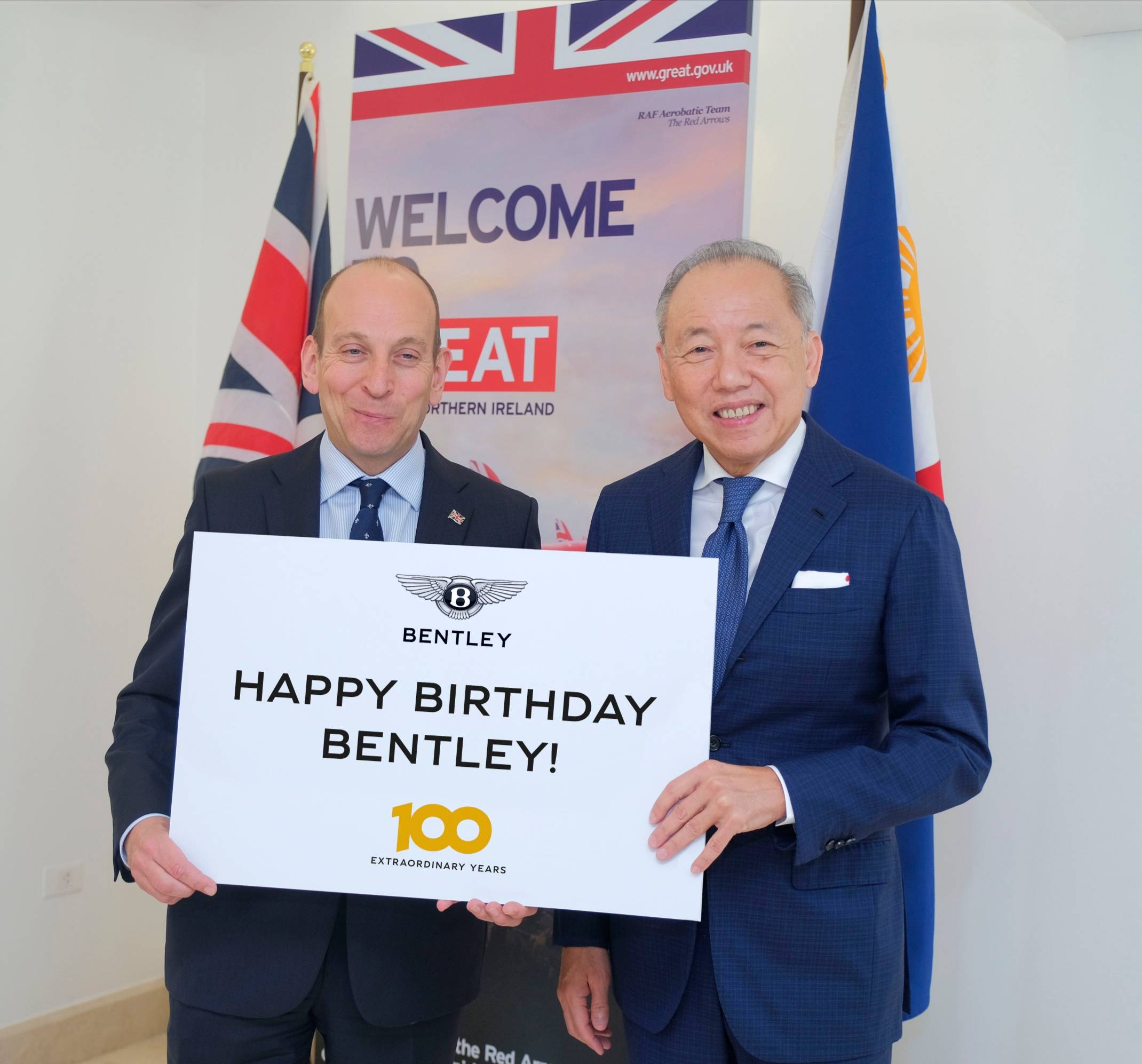 European luxury marque Bentley recently celebrated its centennial founding anniversary and its local counterpart knows how to throw a party for it. Last July 9, Bentley Philippines marked the rich Europen heritage of luxury craftsmanship by organizing a special luncheon with British Ambassador Daniel Pruce. Clients were also invited to an all-day festivity at the Bentley Philippines showroom in line with celebrations being done internationally. To pay homage to the British marque, history panels which told the story of the cars and the people that shaped Bentley were showcased alongside its latest models: the Bentley Continental GT, complete with Centenary Specification, and the Bentley Bentayga. Only the vehicles which were manufactured in its Crewe factory in England in 2019 are fitted with special designs to remember the marque's extraordinary feat. "I feel a deep sense of pride being with everyone here today. The remarkable milestone merits a fitting celebration to honor the efforts of everyone who has been a part of Bentley's rich history, from the past up until the present," said Benedicto Coyiuto, Bentley Philippines Head. "Happy birthday to Bentley! This is a wonderful day today, 100 years of Bentley has been manufacturing these wonderful, beautiful, world-leading cars and I'm delighted that they are increasingly popular here in the Philippines and Bentley's activity here is going from strength to strength," Pruce, for his part, said.
Bentley reimagines the future of grand touring with the EXP 100 GT
The day's highlight featured a live stream, with an
exclusive first look
at the
Bentley EXP 100 GT
which was
unveiled in Bentley's headquarters in Crewe, England
. Bentley's latest experimental design, the EXP 100 GT, houses multiple technologies while boasting a wide variety of sustainable elements. The EXP GT is
engineered with artificial intelligence (AI)
, or
Bentley's Personal Assistant
, to give passengers greater connectivity than ever before. Designed to be
fully-powered electrically
, Bentley has stated that the concept car will
produce zero emissions
to accompany long-distance, high speed touring. The EXP 100 GT, which comes with the option of autonomous driving, sets its sights as far as 2035. For over a century, Bentley Motors has been producing top-of-the-line luxury automobiles, all of which manufactured and assembled in its factories in England. In 1919,
Walter Owen Bentley
set out to establish his own motor company after seeing that no other automobile could satisfy his own extraordinarily high expectations as a driver, an engineer, and as a gentleman. In the same year, W.O. was able to build his first automobile, the
Bentley EXP1
with a 3.0-liter engine. His company was guided by a single principle "to build a fast car, a good car: the best in its class," a goal that he would achieve time and time again. Today, Bentley Motors' legacy remains fueled by the same drive of its very own founder himself.