Bugatti Resumes Production at Molsheim Plant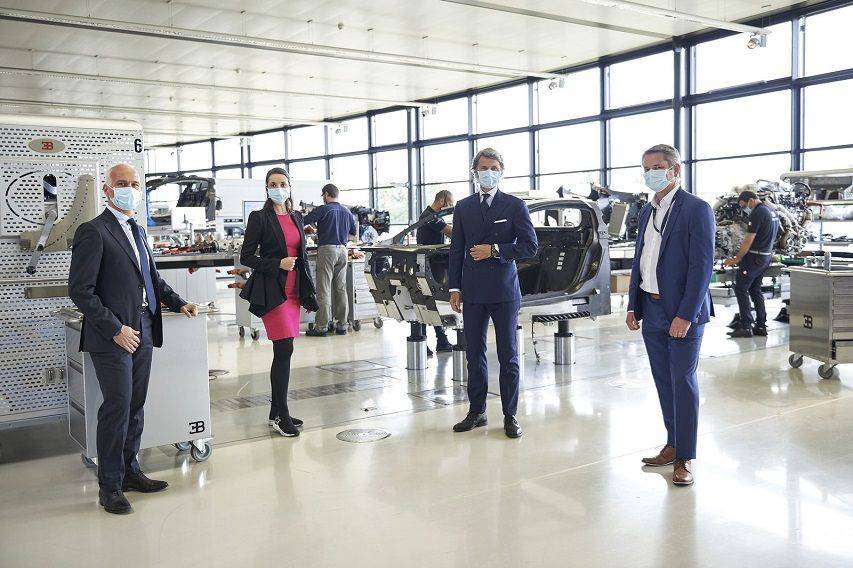 Bugatti has resumed operations last May 4 at its workshop in Molsheim, France after shutting down work due to COVID-19 crisis.
The Molsheim plant is where Bugatti makes its Chiron and Divo sports cars.
Despite restarting operations, Bugatti reports that work at the plant is "subject to strict conditions" to ensure COVID-19 infection is kept at bay.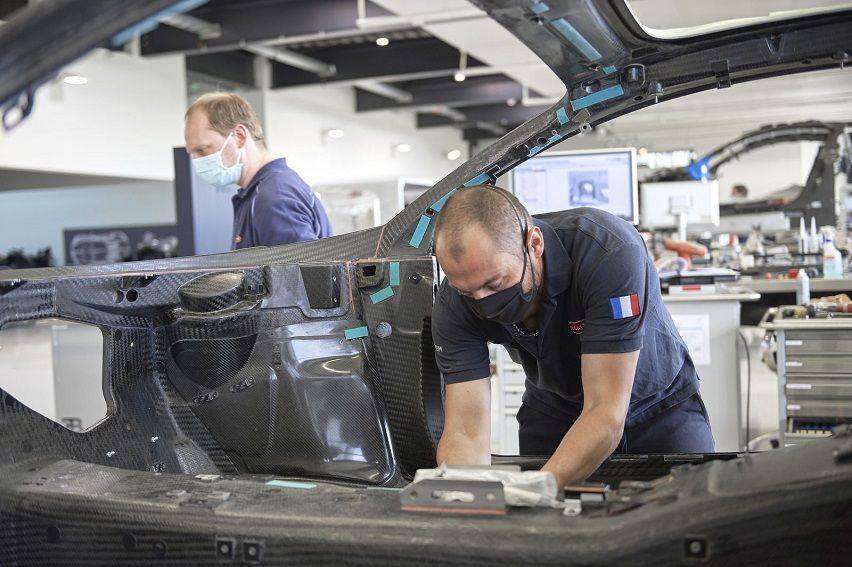 "We will do everything necessary to ensure that our employees are able to work safely. Wherever possible, they can still work from home to ensure that the minimum possible number of employees are on site at any one time," explains Stephan Winkelmann, president of Bugatti. "With the help of the safety measures that we have put in place, we are finally making cars by hand again. That's an important sign for all of our employees and our customers."
France has been one of the worst-hit by the Covid-19 pandemic, with over 132,967 confirmed cases, 25,531 deaths, and 52,736 recoveries. The country ranks sixth in the world in terms of confirmed cases.
The sports car maker developed a task force assigned with helping the company transition from the shutdown, taking into consideration the legal requirements of the French government and recommendations from international experts.
As part of the new work measures implemented by the task force, each Bugatti employee will be issued their own protective face mask upon arrival at the Molsheim site. The face masks are required be worn at all times while in the plant.
Aside from the face masks, employees are also required to practice social distancing of 1.5 meters from each other. Specific rules for handwashing must also be followed. In addition, employees will be required to clean their tools thoroughly before and after use.
In addition, contactless processing of incoming and outgoing goods will be conducted wherever possible, and deliveries and maintenance will be reduced to a minimum. These steps are part of the new normal of work at the Bugatti plant.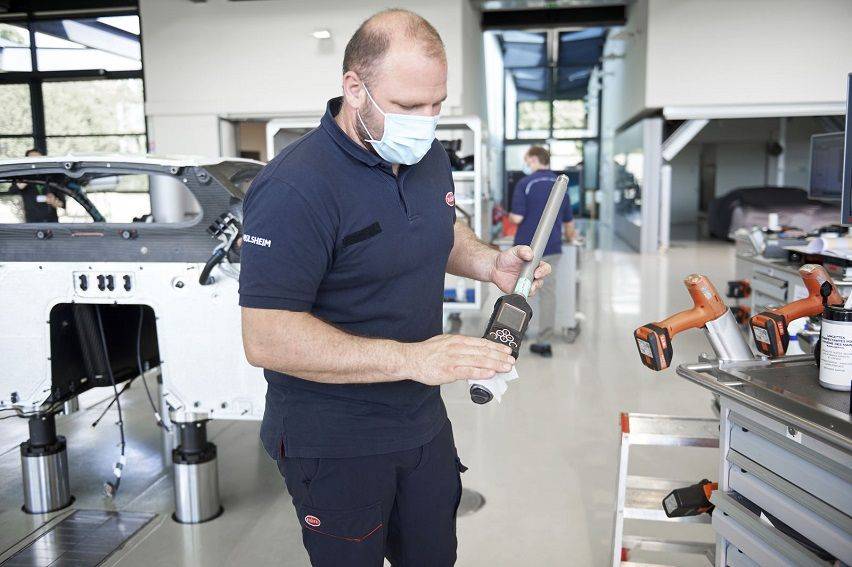 "I am confident that we have implemented the right measures to allow us to resume production in stages, while also providing the maximum possible protection for our employees," added Winkelmann. "However, each employee should also measure their temperature themselves every morning to ensure that they do not have a fever and that they feel completely healthy and symptom-free, allowing them to work free of risk."
During the pandemic, Bugatti also donated a total of 120 computer units to high school students heavily affected by the crisis.
"Ultimately, it is not just about individual employees, but also about our responsibility to our colleagues and their families as well," Winkelmann closed.
Photos from Bugatti
Also read:
Bugatti Wants to Build an 'Affordable' EV
Lego McLaren Senna Took 2,400 More Hours to Build Than the Actual Car