Build your own Lamborghini Huracán EVO using 3D jigsaw puzzle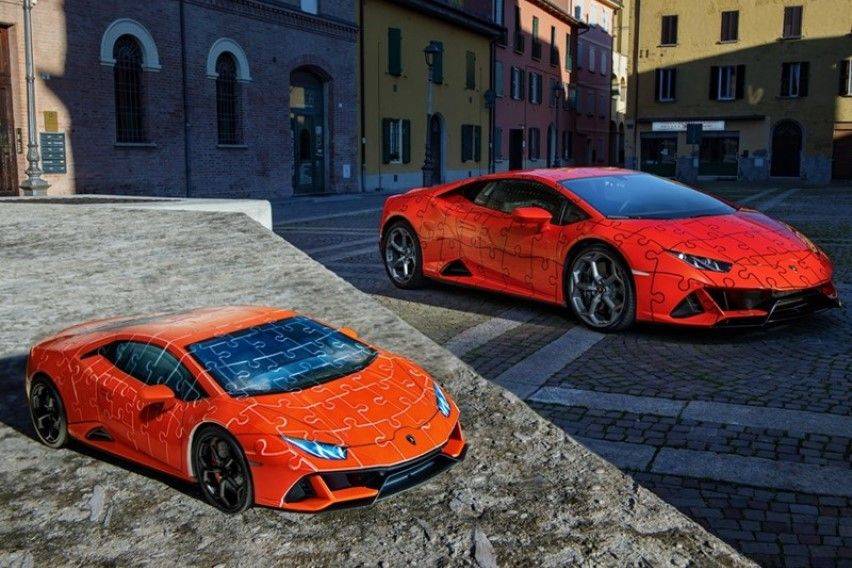 Automobili Lamborghini gives its fans a new way to express their love with a 3D jigsaw puzzle that allows them to recreate their very own Lamborghini Huracán EVO super sports car.

The Italian sports car brand collaborated with Ravensburger, a leading games and recreation brand, to develop the impressive puzzle, which faithfully recreates every inch of the Huracán EVO V10 car in a 1:18 scale using 108 numbered plastic pieces plus accessories.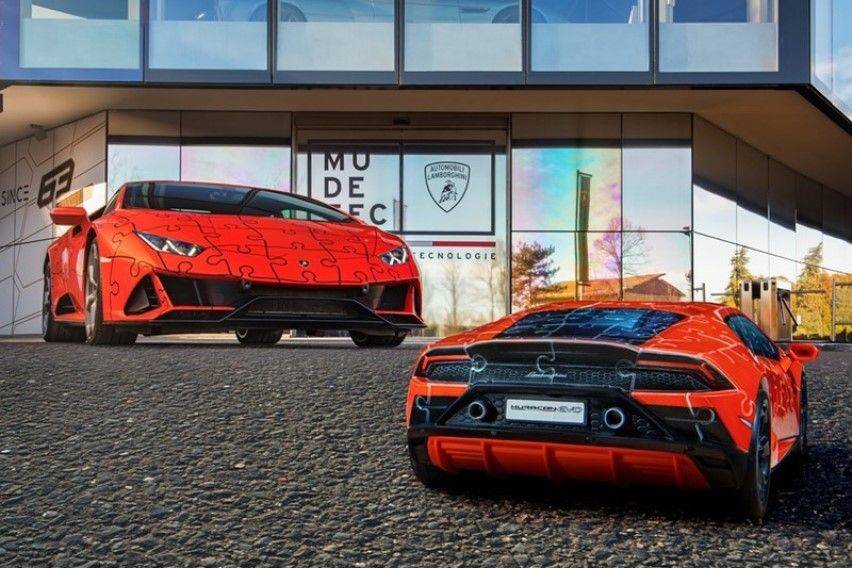 "Mounted onto a replica chassis, every detail is faithful to the real car, from the Y-style front bumper and Y-shape in the headlights, to the hexagonal details found throughout the car and the original Arancio Xanto orange color of Lamborghini cars," Lamborghini described its new product in a press release.

The finished model, showcasing the Raging Bull's signature design DNA, measures 260mm in overall length. A total of 32 high-quality feature accessories ensures buyers will continue to enjoy the puzzle long after it's completed—it's got axles and four rotating wheels that accurately emulate the Aesir rims found on the real car. Meanwhile a front splitter and rear diffuser further add realistic aesthetic flair.

"The Ravensburger 3D Puzzle Lamborghini Huracán EVO recreates the emotion of Lamborghini in a fun-to-build puzzle and model to be admired in the living room, for adults and children of eight years and older," stated Lamborghini.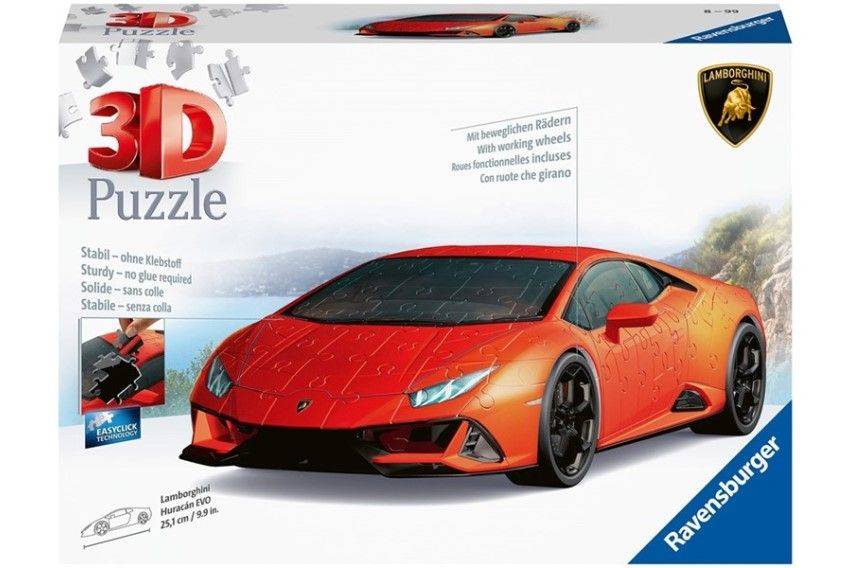 According to the car maker, the 3D Lamborghini puzzle is already available in Europe for EUR 34.99 (approx. PHP 2,000).

If you want the real thing though, you can get in touch with PGA Automobile, Inc., the official distributor of Lamborghini cars in the country, via Carmudi. Price of the Lamborghini Huracan is made available upon request.