BUYER'S GUIDE: 2018 Nissan Urvan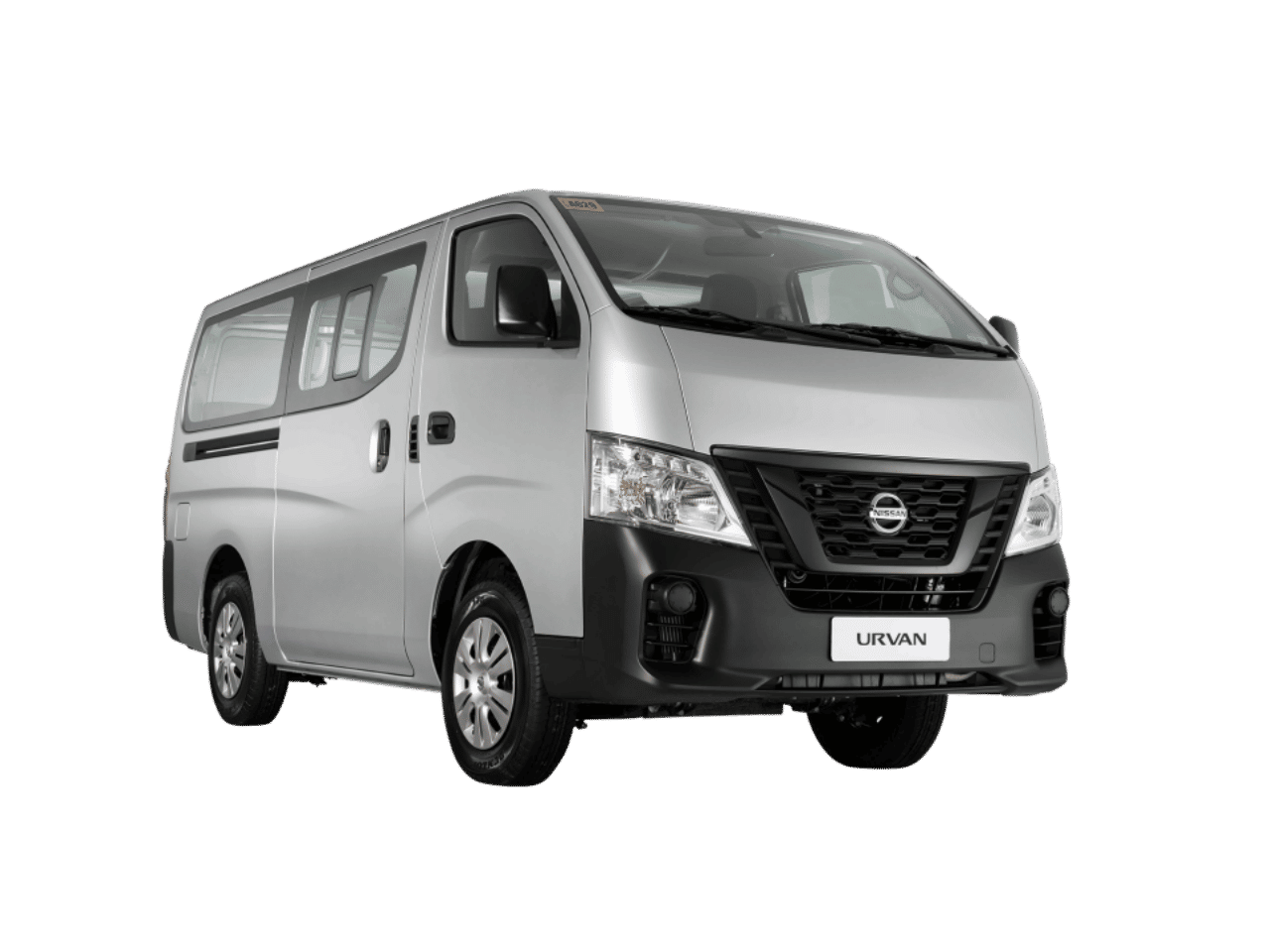 There's a common belief that light commercial vehicles are more into function over form. And that's true for the 2018 Nissan Urvan. The newest version of this popular vehicle remains close to its utilitarian roots despite the design changes. So while it may not wow you and your guests with its looks and features, your group would probably look the most refreshed and well-rested after a long day-trip to the province.
Exterior
We have to give Nissan credit for doing its best to upgrade its looks. Still, everything looks tame here--not one hair out of place. The design, from its angled chrome grille honeycomb design, down to its boxy frame, green-tinted glass windshields, and 15-inch tires are simple to look at--and easy on the eyes.
The 2018 Nissan Urvan measures 5,230 x 1,880 x 2,285 mm (L x W x H) for both the automatic and manual versions of its premium variants, while the standard ones measure at 4,695 x 1,695 x 1,990 mm. The irony here is that one of its standard variants offer the biggest space for your guests--18 seats. The rest are all 15-seaters, except for its 3-seater cargo variant.
Interior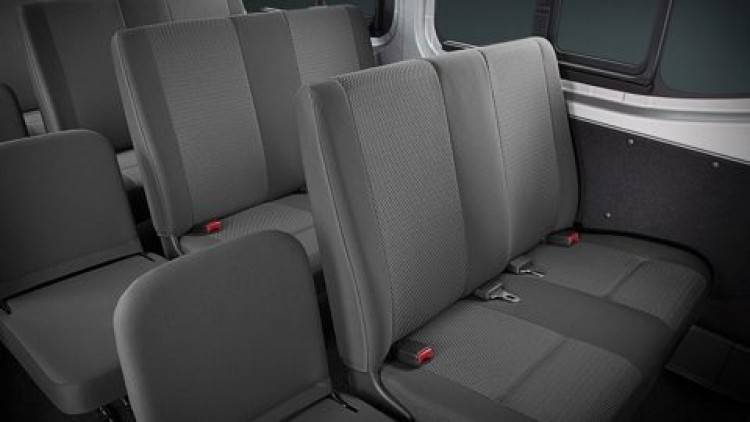 The space is big—especially with the premium models that are 295 mm taller than the standard variant. Yet despite its premium tag, we didn't find anything inside to remind us why it's worth almost an additional (almost) half a million price tag. The seats come in tricot fabric, and the materials are standard. The only thing worth noting is that the seats can be reclined with the premium version, while the standard ones offer fixed-bench types.
Perhaps, we could also include the premium models' 10 cupholders and 5 bottle holders. That's a lot--compared to the 2 cupholders and 2 bottle holders for the basic ones.
One disappointing thing here is that they don't offer infotainment systems--just a 2-DIN Single In-Dash CD/Tuner/Aux w/ 4 Speakers. So don't bother looking for a USB port hidden somewhere. At least the radio's there to make you forget your disappointment. However, if you have an extra P400,000, then you can upgrade to a Urvan Premium S to get a better entertainment system (which comes with a bluetooth).
Comfort and Convenience
One thing we like about the new Urvan is the airconditioning system. Despite being manual and "dial-type" at the front, there are a lot of vents scattered in the cabin. The premium variant has 14 aircon vents, while the standard one comes with 12 vents. And mind you--they're distributed well so not one passenger feels deprived and wanting of coldness--or warmth (since it also has a heater).
The last row can also be folded up in a 50:50 split for added cargo space. If you need more, then you can also utilize the space under the seats. They're more than enough to accommodate even those bulky luggages.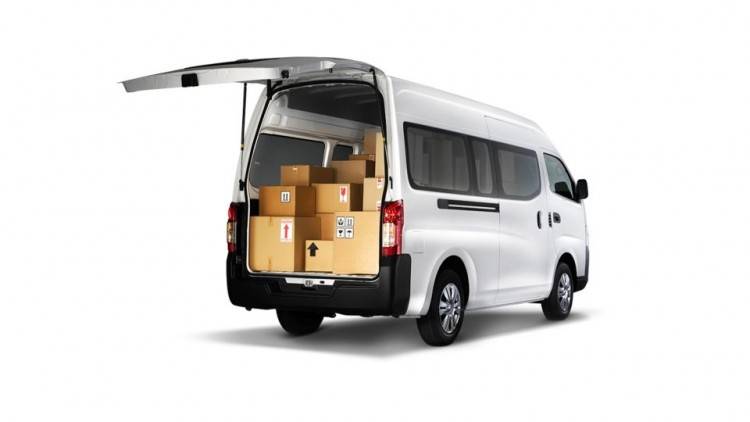 Fuel Efficiency
The numbers are decent enough: around 15-21 km/L when you're stuck in traffic, and 11-13 km/L on the highway.
Safety Features
Safety is really lacking. The premium variant offers a rear-view mirror that also acts as a back-up camera. However, the others are only equipped with the standard airbags and seatbelts. Still, you can upgrade for optional features like child safety locks, anti-lock brake system, front fog lamps, and brake assist.
Performance
Those who are used to driving cars here will have to undergo a bit of a learning curve. What's more, you will have to get used to the tall driving position. Doing tight turns might also require you to adjust your maneuvering, since the wheels are almost under the driver seats—not in front.
The only thing worth noting is its handling, which is comfortable--far better than we've expected.
Engine and Specification
The 2018 Nissan Urvan offers a 2.5-Liter 4 In-Line DOHC 16-Valve Variable Turbocharged Diesel engine. It can put out 127 hp and 356 N-m of torque. It comes in four variants: Premium A/T (15-Seater), Premium M/T (15-Seater), Standard M/T (18-Seater), Standard M/T (15-Seater), and Cargo (3-seater).
Our Verdict
The  Nissan Urvan 2018 is as straightforward as it gets. It doesn't offer frills and thrills here--just what you need to make your ride comfortable and convenient. Still, if you want more, you can upgrade to the premium variants, or add some optional features to make it feel less "bare." Starting price is at PHP1.158 million.