BUYER'S GUIDE: 2019 Mitsubishi Strada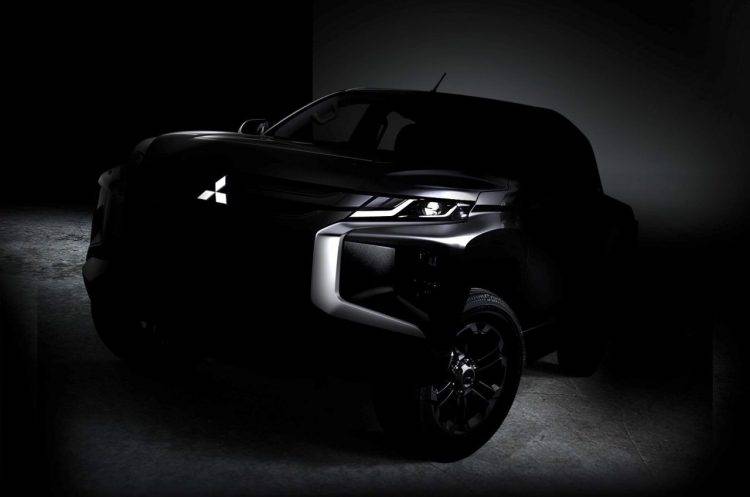 As one of the most eagerly anticipated models to launch this year, the 2019 Mitsubishi Strada definitely has a lot of hype to live up to. Is it simply a pickup version of the Montero Sport, or does it have other perks on offer that make it unique? To find out if the Strada's latest version has what it takes to strike out on its own, learn more about it in this Buyer's Guide.
Specification
Nothing changes under the hood and carriage, as the 2019 model still sports the same 2.4-liter, In-Line 4, DOHC 16-Valve Intercooled Turbocharged Direct Injection MIVEC VGT Diesel (4N15) Euro 4 engine found in the outgoing version, as well as the same six-speed manual or six-speed automatic options. The GT variant however, has a sux-speed transmission with an equipped Sport Mode, which Mitsubishi claims, gives drivers the ability to "shift up or down with a flick of the lever for sporty, manual-like driving pleasure." Maximum power is at 179 hp, and max torque is at 430 Nm.
Exterior
The 2019 Strada exterior has a lot in common with the third-generation Montero Sport, from the 'Dynamic Shield' front fascia, to the sharp creases and beefy wheel arches on the sides, to the teardrop styling of the taillights at the back. But the biggest difference design-wise—aside from the obvious inclusion of a truck bed—is the new shape and location of the fog and turn signal lights, which are now placed higher at the bumper cheeks while also taking on a more vertical orientation. Buyers get to choose from seven paint color options: White Diamond (additional PHP15,000), Graphite Gray Metallic, Sterling Silver Metallic, Jet Black Mica, Red Solid Clear, Grayish Brown Metallic, and Impulse Blue Metallic.
Interior
The Strada interior receives some much-needed update in terms of softer surfaces, more vibrant stitching, and a more upscale look for the rest of the cabin. The dashboard also appears more ergonomic than that of the previous model's. The soft leather-covered steering wheel has a more conveniently-located cruise control button for maintaining a desired speed even without stepping on the gas pedal. All variants come with a 2-DIN touchscreen infotainment system with GPS. A new air circulator and USB charging ports front and back add to the Strada's creature comforts.
Space
The new Strada fits five adult passengers in a 2/3 configuration. As for cargo space, the truck bed's interior dimensions measure 1,520mm long, 1,470mm wide, and 475mm high, which is more than enough for most hauling purposes.
Safety
Off-road is where the Strada truly excels, thanks to an Off-Road Traction Control that lets you choose between Gravel, Mud, Sand, or Rock settings according to the terrain you're traveling on. By selecting the appropriate setting, you get to enjoy optimized performance from your engine, transmission and braking. A 4HLc (4WD High Range with Locked Center Differential) mode distributes power equally to all four wheels for even better control on rugged terrain. The high-durability, high-reliability ladder-type frame and high-impact safety cabin structure from the old Strada is still present here, complemented by a range of active safety and driver assistance technologies including Forward Collision Mitigation (FCM), Blind Spot Warning (BSW), Rear Cross Traffic Alert (RCTA), and Ultrasonic Misacceleration Mitigation System (UMS).
Our Verdict
There's no denying that the new Strada raises Mitsubishi's pickup marque up a few notches in the aspects of style, performance, comfort and safety. With six trims in all and prices ranging from PHP1.165 million to PHP1.67 million, the 2019 Mitsubishi Strada looks to be a solid buy.