Castrol Partner for Life Program leads to better skills, profits for participants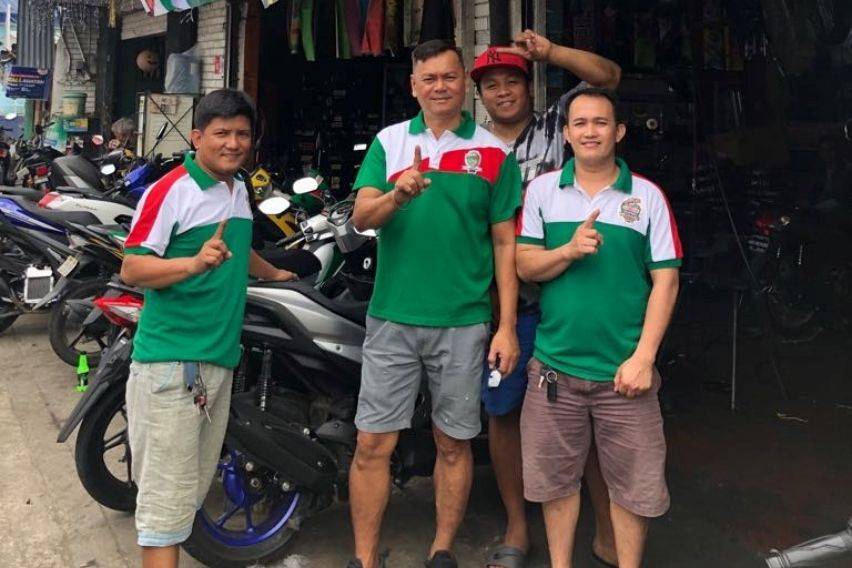 After bagging the top prize as National Champions of Partner for Life 2019, the mechanic team at MC Motorparts from Lipa, Batangas now enjoys a massive boost in their skills and profitability, helping them service bikes of delivery riders and customers faster and more efficiently during the COVID-19 pandemic.
Such is the case for Castrol Super Mechanics Rall Magnaye, Alvin Camitan, and Allan Lucero. Led by shop owner Arnel Evero, the three emerged as the champions of the Partner for Life 2019 National Final event held last December.
Partner for Life is Castrol's annual training and recognition program for motorbike mechanics. Started in 2014, the program has engaged motorcycle mechanics nationwide to improve their skills, knowledge, and expertise in two-wheeler mechanicals and new technologies.
"Joining the program has been a true blessing for me and the mechanics at MC Motorparts," said Evero. "We were not only recognized in Luzon, but in the whole Philippines as well, greatly improving the business in ways we've never seen before."
The winners have gained more confidence and knowledge following their participation in the said program.
"The program provided us with more practical knowledge on how to work on bikes at a professional level, recommend the right products, and minimize wear of motorcycles from daily use," Lucero said.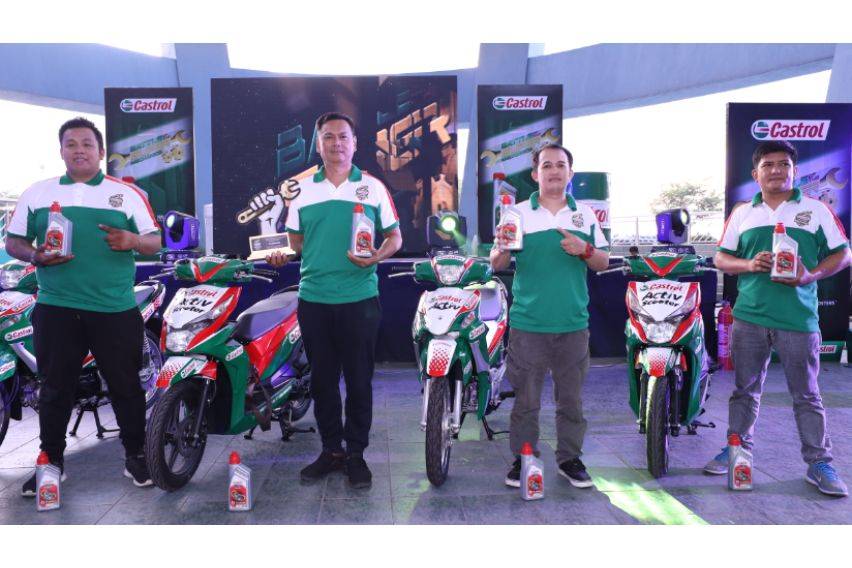 "The competition raised my confidence in my ability, as our customers are now happier with our work, therefore trusting us more," Magnaye expressed.
Lucero added that the Partner for Life courses that had the most impact on them were about Electronic Fuel Injection (EFI), Fault Codes, and Troubleshooting, that helped them to "be more effective in diagnosing what's wrong with the motorbikes brought to us."
Evero is very proud of the team and the bond that they forged for working and training together during the program.
"The mechanics have grown to a great degree since joining the program. I have witnessed them accumulate more knowledge and abilities to solve motorcycle problems," Evero claimed. "I am very proud of their achievements and the quality of their work. They are an inspiration to all of us at the shop."
Since winning, Evero's MC Motorparts, which proudly displays a Castrol Super Mechanics 2019 banner along with the Castrol-branded motorcycles that they took home, has received more customers.
"We are getting an overwhelming number of customers looking to have their bikes fixed, which is a good problem for us to have. This makes us more confident in our abilities and the output of our work, which is a great help to our operations. In fact, since joining Partner for Life, we've seen the number of customers more than triple," he added.
On the other hand, the increasing reliance on door-to-door deliveries brought by the ongoing COVID-19 pandemic has caused majority of MC Motorparts' customers to consist of rider delivery members.
Most of them are requesting for Fuel Injection Maintenance and Oil Change services, Evero revealed.
"Partner for Life's modules on EFI and Troubleshooting are most helpful to us at this moment as we are experiencing a greater demand for these services. It has not only made us confident in our ability, but more aware of our customer's needs, especially when using their bikes for countless deliveries," he narrated.
"Most of all, it makes us proud to be able to do our part for our brave rider community during these challenging times," he shared.
Photos from Castrol Philippines
Also read:
Castrol Activ Provides Motorcycles with 24/7 Engine Protection
Reinvented Castrol MAGNATEC Targets Engine Damage Caused by Worsening Traffic Conditions
Cebu-Based Mechanics Boost Their Skills through Castrol's Partner for Life Advocacy Program