Batangueño Motorcycle Mechanics Hailed as 2019 Castrol Super Mechanics Grand Champs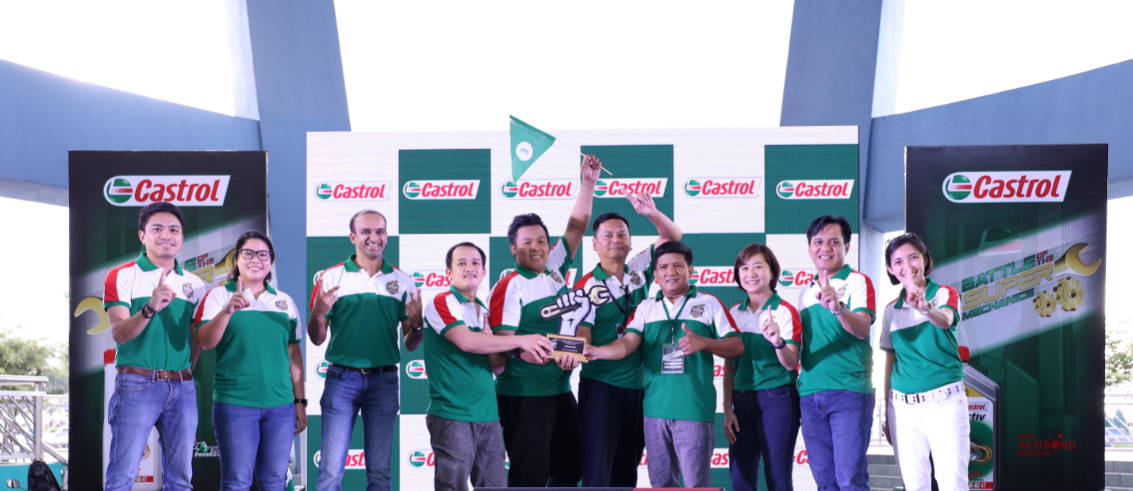 Castrol Philippines has recently hailed motorcycle mechanics from Batangas as this year's Castrol Super Mechanics.

During the recently concluded its 2019 Castrol Academy – Partner for Life program with the finale Castrol Super Mechanics Contest at the Mall of Asia Music Hall in Pasay City, Rall Magnaye, Alvin Camitan, Allan Lucero, and shop owner Arlenito Evero, are the Grand Champions of this year's Partner for Life Bikes Super Mechanic contest, claiming victory over 8 teams across the country.



The Grand prize for the winners are four Castrol-branded motorcycles, one for each team member.




"It brings us much excitement to crown the mechanics of MC Motorparts as the 2019 Grand Champions. The winners, who have undertaken a transformative journey to develop their skills, have exhibited outstanding performance in the final event," said Maria Tañada, Country Sales Director, Castrol Philippines.

"We congratulate both the winners and all participants for their immense dedication to their craft, and for helping set a higher standard for motorcycle mechanics in the country," she added.




The 2019 Castrol Academy – Partner for Life National Final Event concludes Castrol's annual search for the most talented Filipino motorcycle mechanics.

Since it began in 2014, the advocacy program has engaged motorcycle mechanics nationwide to improve their skills, knowledge, and expertise around two-wheeler mechanics and new technologies.




This year's program focused and tested mechanic's learnings on Advanced EFI training and Motorcycle Engine Repairs and Leakage troubleshooting, held in partnership with Pioneer Adhesives Inc.




"The teams in this year's Partner for Life program have shown impressive application of their learnings, as seen in the regional and national competitions. This motivates us at Castrol, to continuously improve our programs and training modules to ensure that mechanics are not only equipped with the best knowledge available but are also able to provide excellent service for their customers," said Tañada.

To learn more about Castrol and its Partner for Life program, visit www.facebook.com/castrolridersphilippines.