CCLEX main bridge connected, target completion is Q1 '22
The Cebu-Cordova Link Expressway (CCLEX) project has reached a major milestone when the final main bridge over the Mactan Channel that connects the two tower decks was cast in concrete.
Metro Pacific Tollway Corporation (MPTC) President Rodrigo Franco said that that complex procedure was done with a special joint concreting engineering technique.
"We have finally reached the epic milestone of the CCLEX construction project, which truly lives up to the expressed view of builders and development leaders that CCLEX is truly an 'engineering marvel'," Franco declared. "It gives me and my corporate and government colleagues a deep sense of pride and accomplishment for this region and the entire country."
The P30-billion project under MPTC is the company's first toll road project outside Luzon and is being implemented by the Cebu Cordova Link Expressway Corporation (CCLEC) — in partnership with the local government units of Cebu City and Municipality of Cordova.
"The significance of the moment is expressed in a marvelous engineering way, stitching the remaining gap between the CCLEX's Tower 1 deck with Tower 2 deck — pointing to the project's much larger role in finally linking the quaint town of Cordova in Mactan Island to the highly urbanized Cebu City in the mainland," Franco said.
CCLEC President and General Manager Allan Alfon expressed excitement over its targeted completion next year. "After today's main bridge deck connection, we look forward to another milestone: Opening CCLEX to the public for commercial operations in the first quarter of 2022. We can't wait to see Cebuanos enjoy the ultimate expressway experience afforded by using this bridge," he shared.
The third link to Mactan Island from Cordova to mainland Cebu through Cebu City's South Road Properties, the whole 8.9-kilometer stretch CCLEX has a design speed of 60 to 80kph and will utilize a full electronic toll collection system.
While it has navigational clearance or height of 51 meters — allowing large vessels to pass safely underneath it — MPTC shared that the main bridge's two towers are "vessel collision-proof."
The bridge's back spans are equipped with multidirectional bearings (six on Cordova side and six on Cebu City side) to assure structural safety and stability during earthquakes.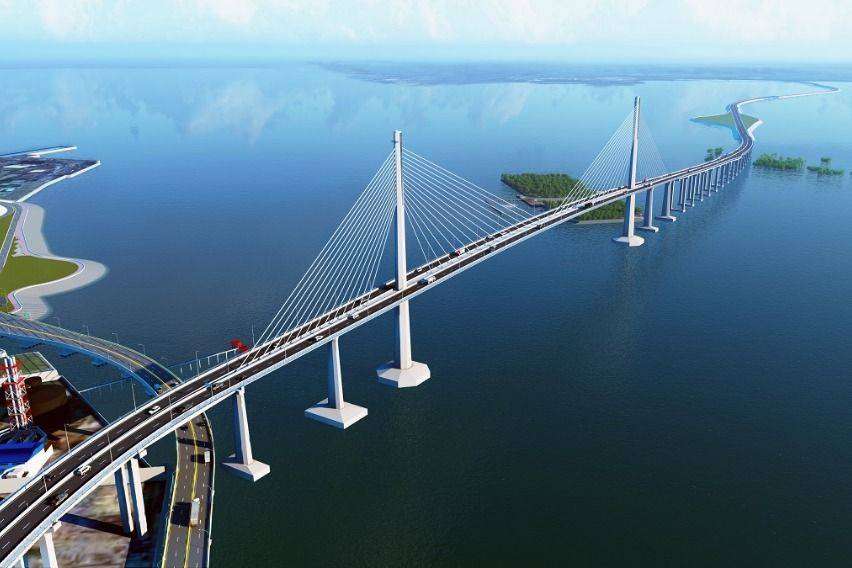 This project has eight 40-meter crosses on top of the crosses that were blessed and lit up last April 15 in time for the celebration of the 500th anniversary of Christianity in the country.
As of last count in August 2021, a total of 1,936 workers were fielded for the entire CCLEX project, rendering 15.20 million safe manhours.
CCLEC is a wholly owned subsidiary of MPTC, the toll road arm of Metro Pacific Investments Corporation (MPIC), a publicly listed infrastructure holding company and a member of the MVP Group of Companies.
Relatedly, MPTC noted that its expansion goals include establishing toll operations in the Visayas, other parts of the Philippines, and in neighboring countries namely Vietnam, and Indonesia.
Photos from Metro Pacific Tollway Corporation
Also read:
CCLEX more than halfway through—MPTC
MPTC expedites right-of-way delivery of projects
Read All
Featured Articles