Creative and Practical Car Solutions That Make Life Easier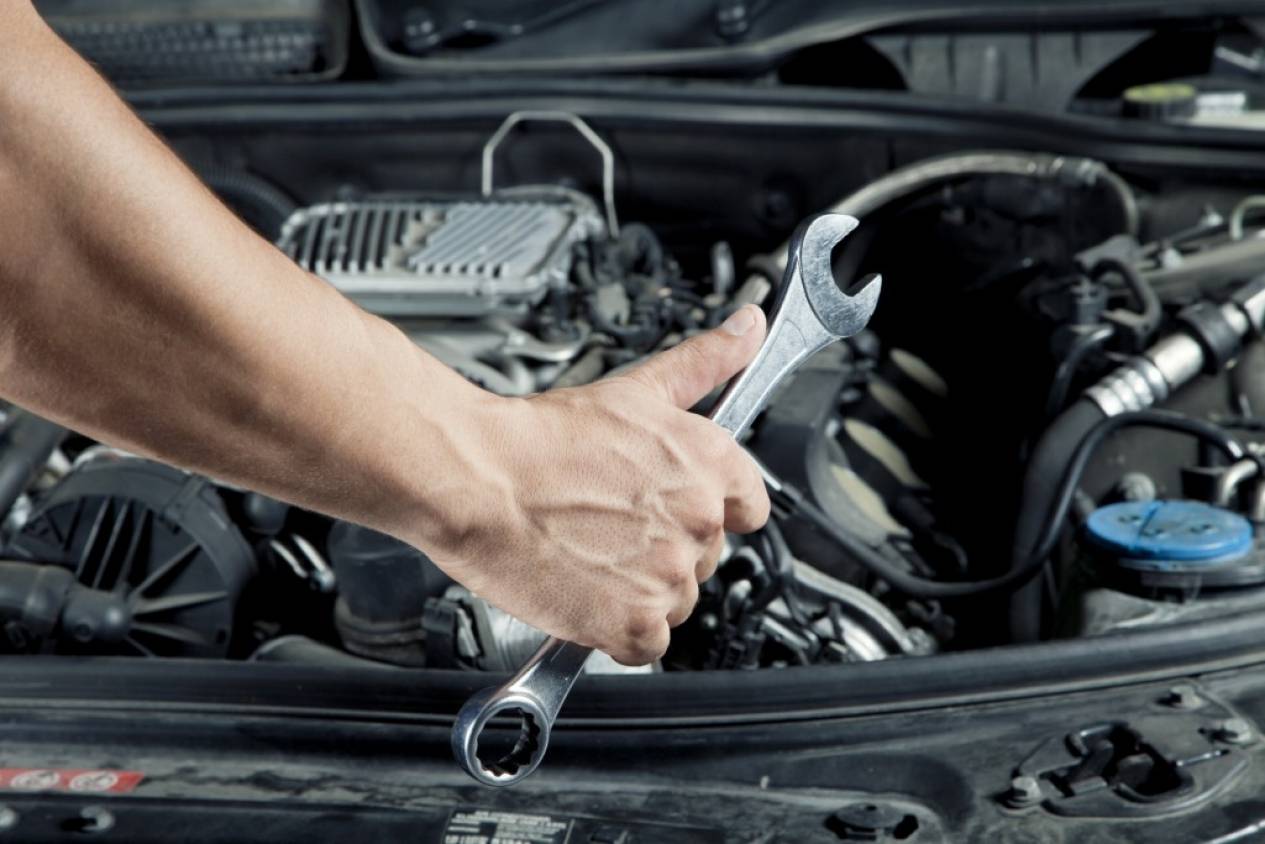 Do you need fast, easy car solutions when you're on the road? No need to ask the help of a professional to solve these car troubles. If you're on a tight budget and in need of easy, quick-fixes, other good options you can try out are car hacks.
Car hacks are brilliantly simple in their effectiveness. In fact, they're so simple that they often make you scratch your heads and think: "Why didn't I think of that?!" What we love most about them is that they're cheap and creative. Anyone can do it, and even your kids can tag along to help you make them.
Organization Hacks
We understand that cars are almost like second homes to many families, and can even act as a kitchen, living room, and even bedroom from time to time. Not surprisingly, getting inside a car is almost like digging through the archaeological ruins of an ancient civilization. Or perhaps a jungle. Whichever it is, it's easy to avoid this scenario by getting organized and trying out these creative suggestions.
De-clutter using a shoe organizer / cabinet
Do you practically live inside your car? De-clutter your things by using a shoe organizer.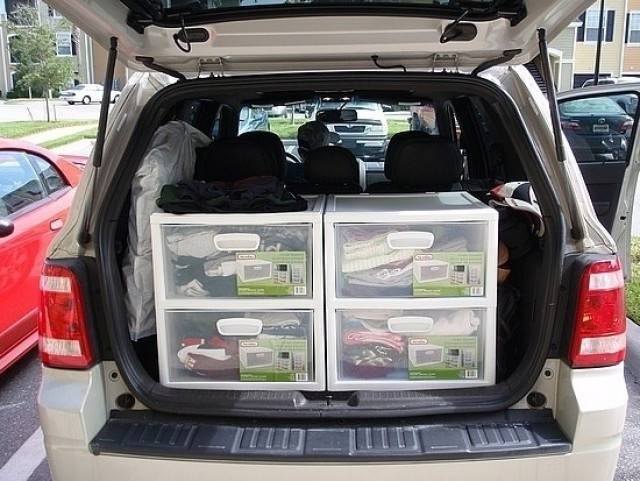 Organize with laundry baskets
If your vehicle is small, opt for a laundry basket, instead. You can also leave out some extra baskets and bring them with you when you do some grocery shopping. That way, you can carry all your purchases in only one or two trips.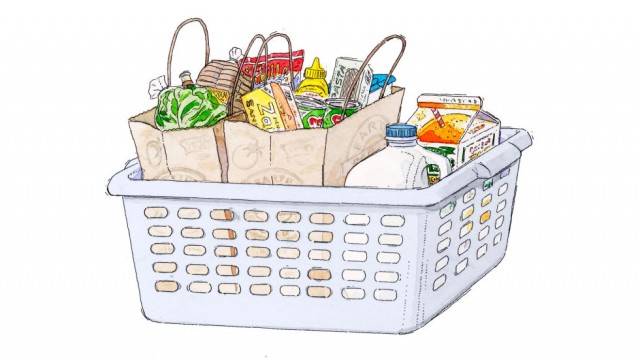 Hang your clothes with ease
Use a bungee mesh to hang all of your clothes if you regularly take them with you for work. This will help them stay wrinkle-free.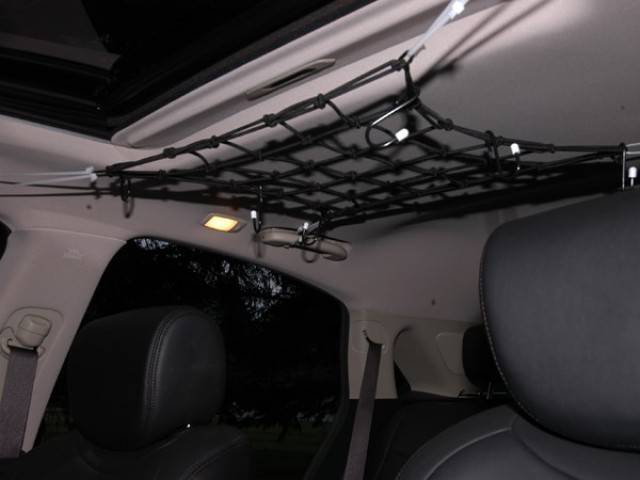 Use shower caps to keep shoes
If you have shoes you need to take with you as well, why not use a shower cap to store them? That way, your car won't get covered in mud.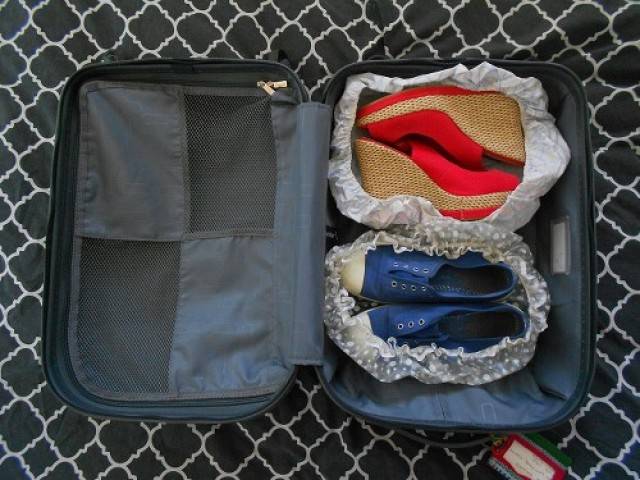 Use shoe organizers inside your car
There are some people who simply have too many things everywhere. If you belong in this category, why not hang a shoe organizer at the back of the car? That way, you stay organized.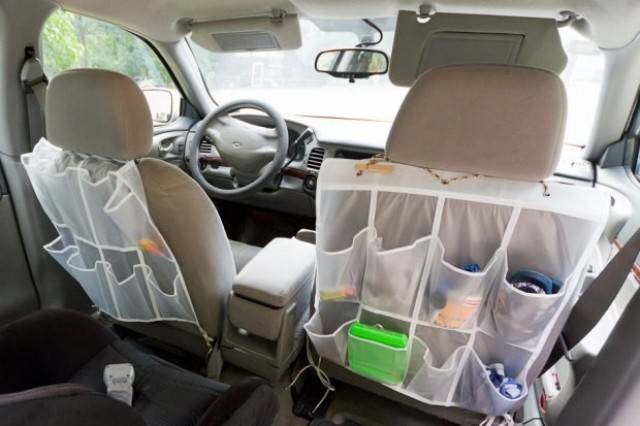 Save coins with muffin cups
Saving for a rainy day becomes easier with muffin cups. Just place them in your car's cup holder and transfer the contents when you go home.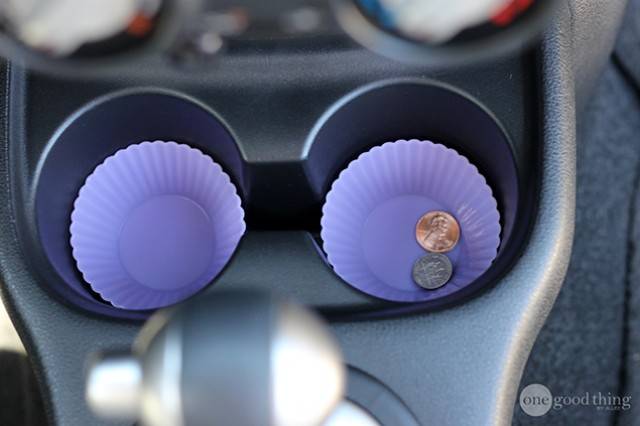 Smart Hacks
Sometimes, it takes a little bit of brain power to come up with creative solutions to life's little inconveniences. Here are some of the most ingenious ones you can try out for yourself:
"Trash Can" cereal containers
Planning to drive home to the province? Use a cereal box plastic container for your trash.
Rubber band phone holder
You can use a rubber band as your temporary phone holder. Easy hands-free phone in an instant!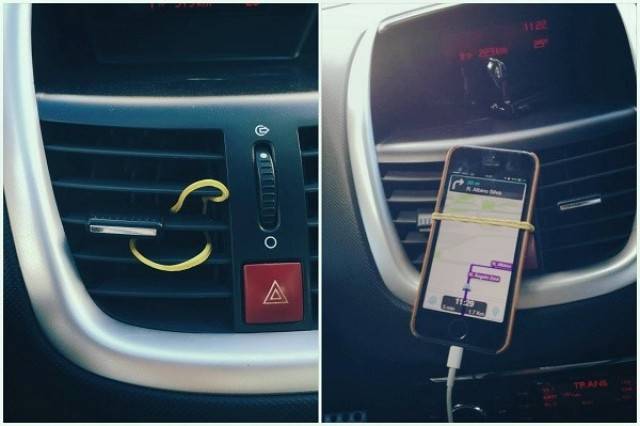 Cookie Tray for Kids (and for the Kid-at-Heart)
Tired of your kids leaving all those cookie crumbs when they eat? Give them a cookie tray to use. It also acts as a table substitute -- perfect for doodling or coloring on the go.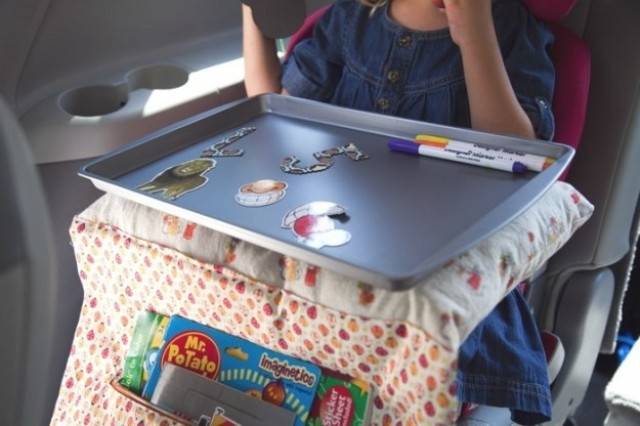 Baby Wipes Car Cleaner
If you need to wipe your car's windows fast, use some baby wipes. Its alcohol content will prevent it from causing those nasty streaks when it dries up.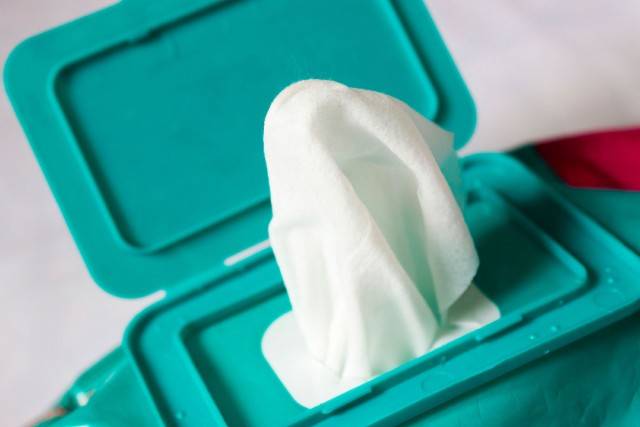 Tissue Box for Plastics
That empty tissue box dispenser can act as storage for all your grocery and plastic bags. Really, you never know when these bags might come in handy. (Barf bags, anyone?)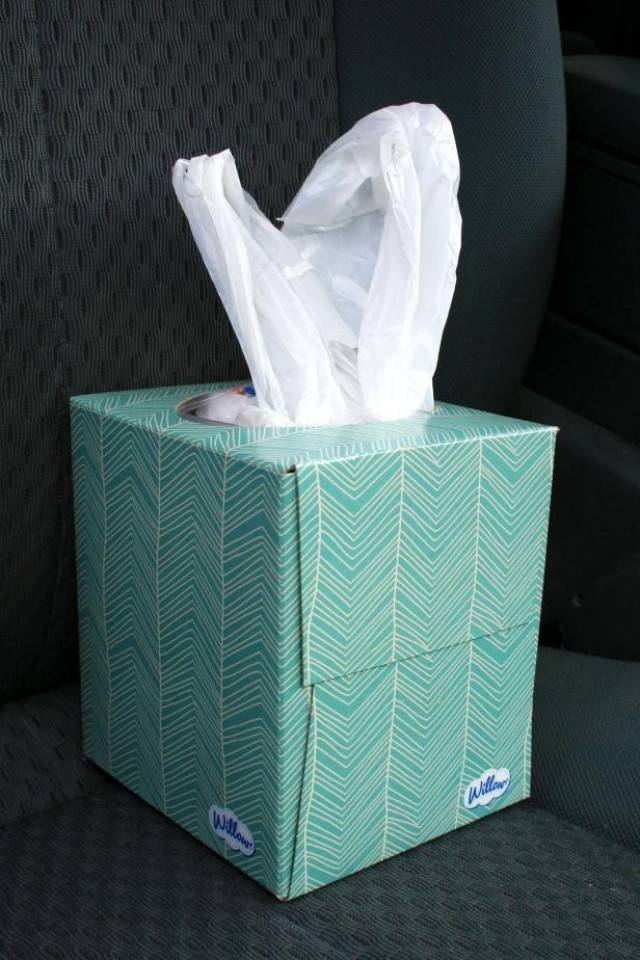 Cup holder using gaffers tape
No cup holders? NO PROBLEM. Just use a gaffers tape to hold it in place.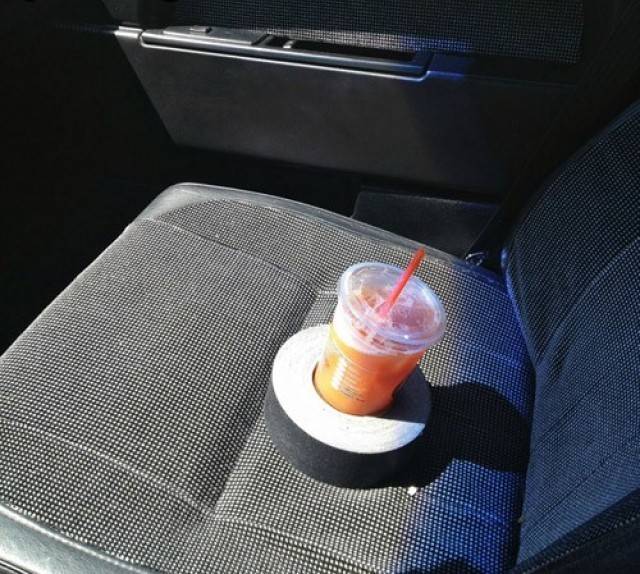 Or use a shoe cup holder
If you want more stability for less spills, you can place it inside your shoe and put it by the gear shift. Of course, it might not win points when it comes to making a good impression, but hey, it works.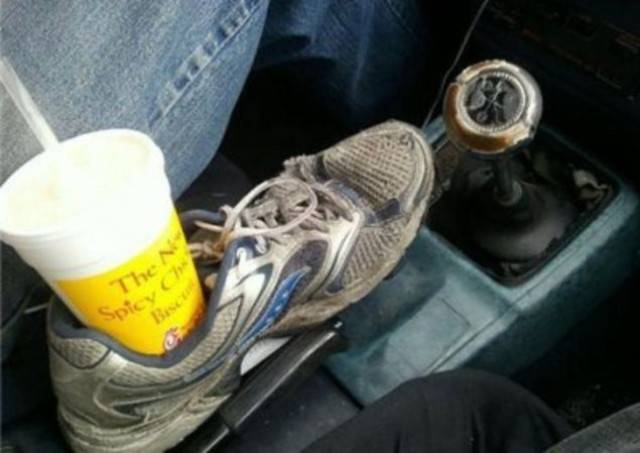 Staple remover for tight key chains
When getting your car key out of the key chain is like wrestling with an alligator, you'd be glad that staple removers are there to make things much easier for you.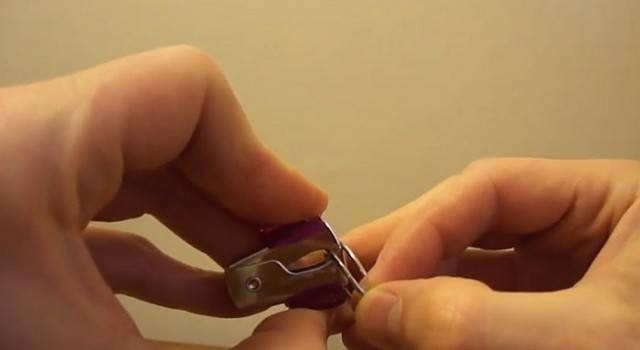 Tennis ball and poll noodle for tight garages
So, you have a small garage. Avoid scraping your car's paint and hitting the bumper with a tennis ball and a pool noodle.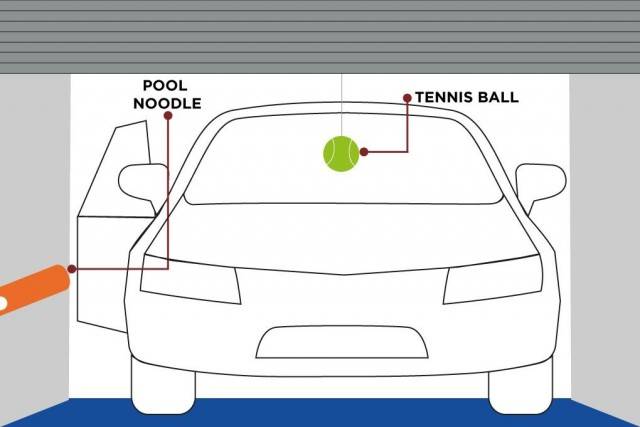 For the pool noodle, simply cut the tube in half and nail or glue it at the height where your vehicle door meets the wall. So instead of your door banging on the wall, it lands on the pool noodle, instead.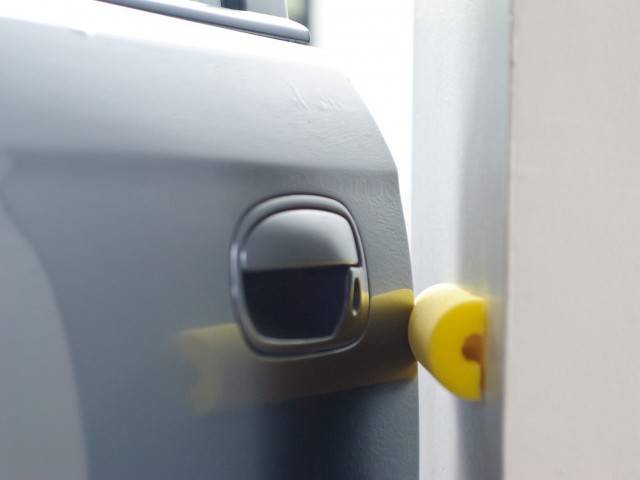 For the hanging tennis ball, just drill a hole in the middle of the ball, place a long string, and hang on the place you normally park your car.

Here's how it works: as soon as the ball hits your glass, you stop. That way, you avoid smashing something (or someone) on the wall.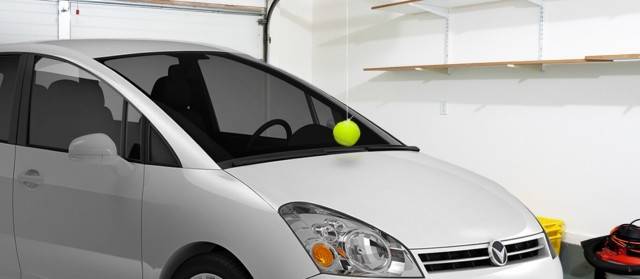 Who says solving life's little quirks is expensive? All it takes is a bit of ingenuity, creativity, and open-mindedness to try out new things. We all have our own ways of doing things, and who knows where it might lead you? For all we know, your unique ideas will help solve our traffic once and for all.