'FutureNow' program of PGA Cars to promote sustainable mobility in PH
PGA Cars is definitely serious in its efforts to achieving carbon neutrality through its "FutureNow" program — one of which is actively promoting the use of fully electric vehicles.
KEY TAKEAWAYS
What is the "FutureNow" program of PGA Cars?
It is a thrust for greater adoption of sustainable mobility in the Philippines.
What are the models that are currently part of the initiative?
The current models from PGA Cars that are championing electromobility are the Porsche Taycan and the recently released Audi e-tron range. 
The multi-brand premium vehicle distributor in the Philippines, led by its Principal and Founder Robert Coyiuto Jr., revealed in a statement that it has already allocated an initial investment of more than P300 million for the construction of facilities specifically designed and equipped to address the unique requirements and safety standards of electric vehicles; the acquisition of manufacturer-approved equipment, tools and software; as well as inventory of genuine parts.
"Additional investments are earmarked to further support the domestic adoption of electric vehicles," the local importer of Porsche, Audi, Lamborghini and Bentley mentioned in a statement.
"As we take the lead in ushering sustainable electric mobility in the Philippines, we are building the infrastructure needed to promote the country's reception of this new technology. By doing this, we are opening possibilities for consumers and stakeholders to embrace a more viable and environmentally responsible way by which to use resources," Coyiuto said.
PGA Cars started its journey in electrified mobility when it introduced the fully electric Porsche Taycan early 2020, and noted that the demand for the four-door sports car has grown consistently since then. Recently, the group added more electric cars with Audi models such as the e-tron SUV, e-tron GT and RS e-tron GT.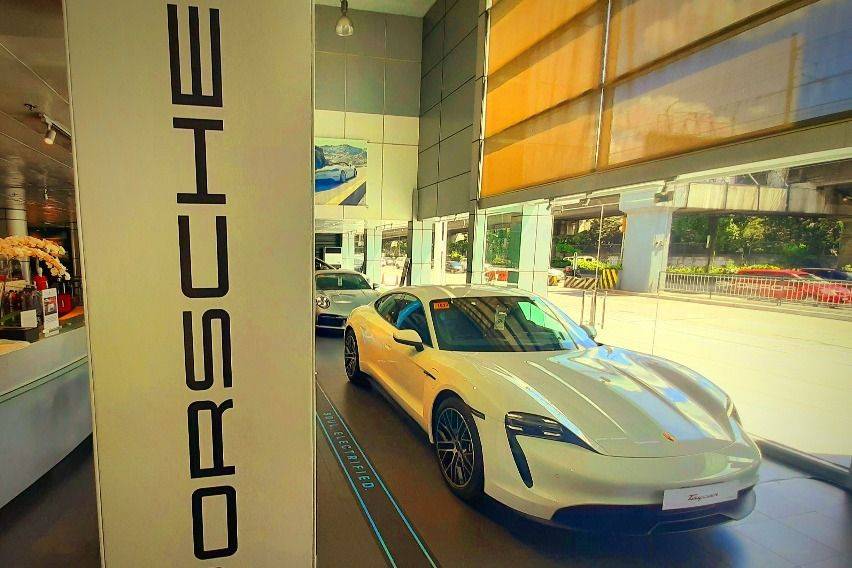 "To date, Porsche is the only global brand to have sold in any relevant number a fully electric-powered car in the Philippines — an achievement which Audi is expected to duplicate this year," PGA Cars shared.
Further, the local premium vehicle distributor said that it will expand the Taycan range and is eyeing to bring electrified Bentley models within the year.
Relatedly, PGA Cars is putting up charging facilities in key destinations to complement the residential charging solutions preferred by the majority of electric vehicle owners. International studies have shown that at least 80 percent of electric vehicles are charged at home.
Moreover, PGA Cars said that the group is investing in the training of its workforce, which is conducted by the brands it carries in Germany, Italy and England as part of its commitment to electromobility.
"Recognized with the highest-level certifications from the factories, PGA Cars' technicians are properly equipped to service specialized electric vehicles — an essential component in the auto industry's transition to cleaner energy sources," it added.
Photos from PGA Cars
Also read:
PGA Cars boosts sanitation measures at dealerships
Your car-loving dad will surely love these PGA Cars showroom items
Read All
Featured Articles