Gov't to bolster efforts to curb concrete-barrier related accidents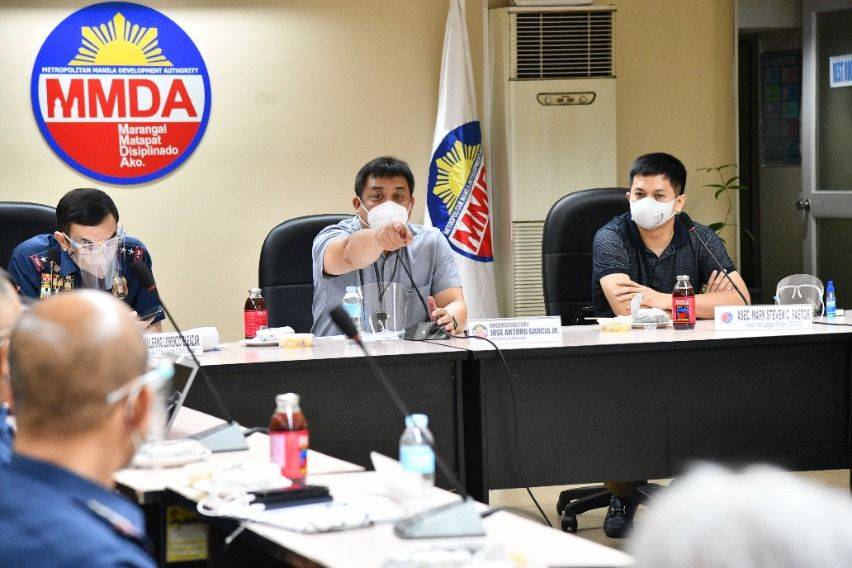 Various government agencies are joining hands to address common causes of accidents in the National Capital Region (NCR), particularly involving concrete-barrier related road crashes on Epifanio Delos Santos Avenue (EDSA).
The road dividers have been installed late June this year to segregate the bus lane from the private vehicles.
Later on, more warning signs were installed so as to increase visibility of the barriers.
During an inter-agency coordination meeting, the Manila Development Authority (MMDA), Philippine National Police–Highway Patrol Group (PNP-HPG), Department of Transportation (DOTR), Land Transportation Office (LTO), and the Land Transportation Franchising and Regulatory Board (LTFRB) agreed to intensify road accident perevention efforts, specifically on the enforcement of rules and regulations.
Based on the meeting, representatives from the said offices agreed on the implementation of the following:
intensify anti-drunk driving and anti-distracted driving operations in Metro Manila
suspend/revoke/cancel the driver's license of drivers with multiple traffic violations, in accordance with the law
filing of cases against violators of RA 10913 or Anti-Distracted Driving Act
impose stiffer penalties to drivers involved in accidents with damage to government properties or at least filing of charges
set up strategic checkpoints during curfew hours
conduct random breath analyser tests on drivers
more active dialogues
MMDA General Manager Jojo Garcia was quoted as saying that such initiative came upon following the volume of cases of vehicular accidents in the region.
"It is high time that we reaffirm our commitment to improve road safety and push collaborative efforts on how to discipline erring motorists and drivers," Garcia said.
Road Crash Statistics in Metro Manila from January-August this year showed that at least 31,811 accidents have been reported—yielding to 136 fatalities, 6,614 injuries, and 25,061 incurred damages to property.
Further, MMDA noted that of the 618 accidents occurred on EDSA this year, 509 resulted in damage to property—105 of which were barrier-related accidents.
Moreover, the MMDA stated that the usual causes of these barrier-related accidents are driving under the influence of alcohol; physical fatigue, overspeeding, distracted driving, unauthorized use of accessories, and vehicle roadworthiness issues.
While this is eyed for a common good, we surely hope that erring enforcers, similar to the one that happened back in April this year and extorted money from food delivery motorcycle riders would not happen again.
Photo/s from Metro Manila Development Authority
Also read:
MMDA Needs 300 New Traffic Enforcers
MMDA: EDSA Provincial Bus Ban Violators Face Fine