Grab showcases synergy between partners during pandemic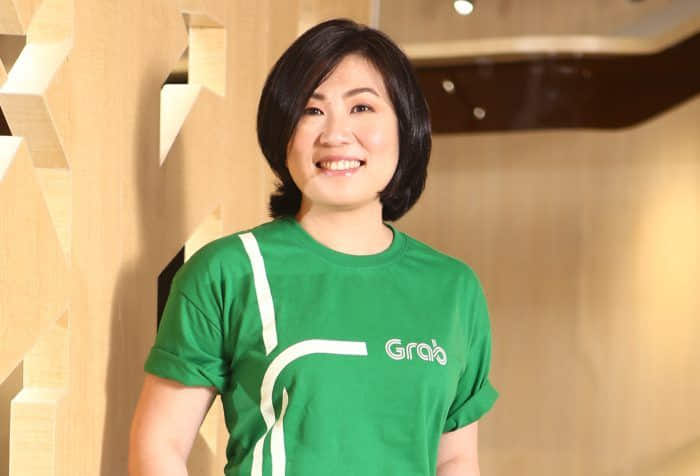 Even at the height of the pandemic, mobile app Grab has continued its commitment to help the community bounce bank by showcasing its synergy with its driver and delivery partners.
In a statement, Grab said that such collaboration not only supported them and its system of delivery and driver partners, but also allowed them to "to co-create economic recovery while serving the public."
Newly-hailed Grab Philippines Country Head Grace Vera Cruz said that such move helped mitigate the impact of what the year's challenges made everyone experienced.
"We are in awe of the unceasing commitment of our driver and delivery partners to contribute during a trying time. That is why at Grab, we tried our best to come up with creative and meaningful efforts to assist our partners, while also making sure that they impact the public. 2020 has been quite a ride, but we made sure that we kept our focus on what matters: keeping our driver and delivery partners' livelihood and helping ease society into the new normal," Vera Cruz was quoted as saying.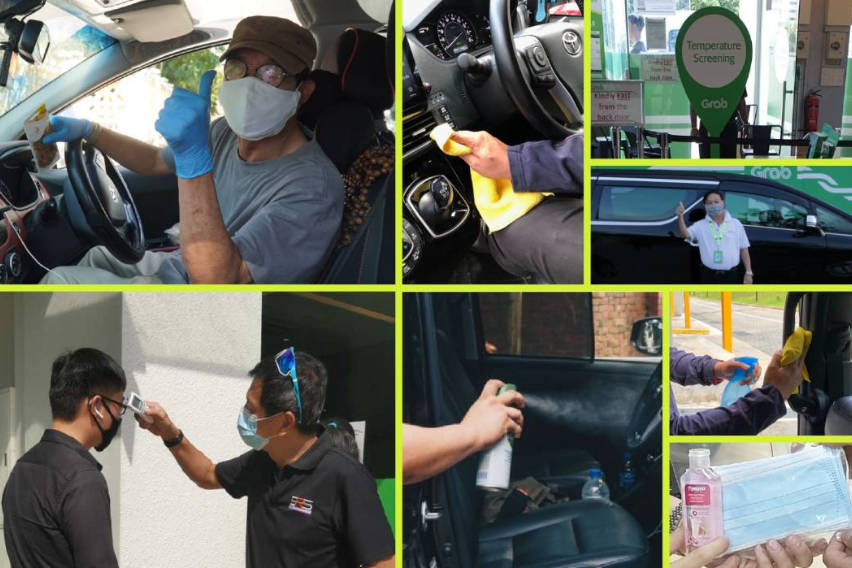 The company's flagship assistance program, GrabBayanihan, was able to pool support under the Tulong Para Sumulong project. Through this, the P9.1 million from the app users that Grab was able to collect funded the relief operations for driver and delivery partners and other communities. Aside from that, another P4 million worth of relief packs were also handed over, benefiting around 23,000 driver and delivery partners. In the spirit of camarideria, 370 of these drivers helped in repacking the goods.
Also, 334 Grab drivers supported the company's GrabBayanihan Car, which provided mobility solutions to the company's 100 partner hospitals and clinics across Metro Manila. Some 62 free e-scooters were also loaned to select hospital workers to bolster mobility efforts.
Part of the initial GrabBayanihan projects was the Mula Sa Puso Employee Initiatives involved an auction led by Grab employees. This program was able to pool a total of P600,000 worth of monetary and in-kind donations for the relief and financial assistance extended to Grab's drivers and delivery partners.
It may also seem out of the way but Grab teamed up with Philippine government's COVID-19 Inter-agency Task Force (IATF) for a free swab service, to ensure the safety of its drivers, delivery partners, and the public as whole.
The mobile app also created Ka-Grab Tawid COVID Action Plan consisting of various assistance, engagement, and development initiatives, following the move of the Land Transportation Franchising and Regulatory Board (LTFRB) move that allowed transport network vehicle services (TNVS) to resume operations.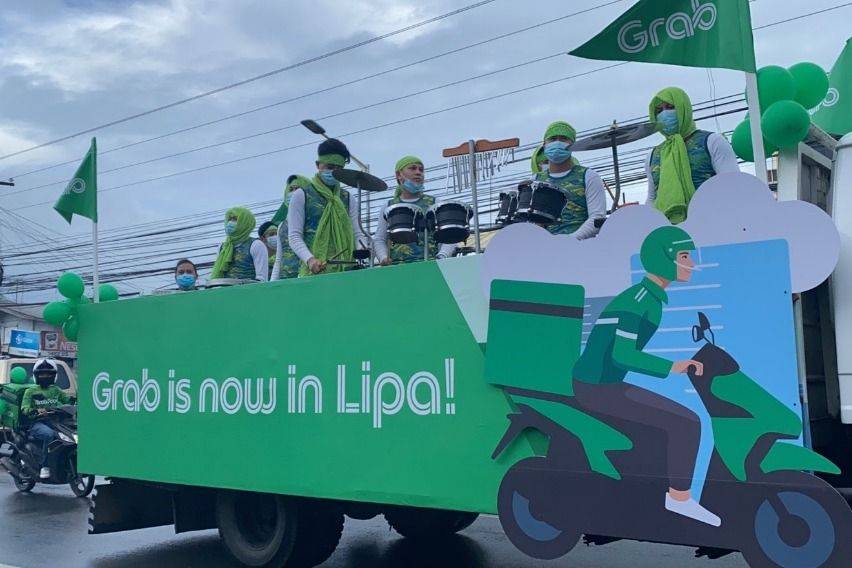 Further, Grab also initiated Lingkod Ka-Grab Online Fair, wherein their network of partners received access to transport job opportunities to keep up during the pandemic. These opportunities covers GrabConnect, a service which connected drivers to essential transport services sanctioned by LTFRB; the 24/7 GrabBayanihan Service for hospital workers; and GrabRent or private shuttle service for companies allowed to operate during the quarantine.
Moreover, the existing delivery services—known to also help MSME (micro, small, medium enterprise) and keep economic activity moving—were also presented to drivers and delivery partners.
The Madiskarteng Boss Club provided online business access to help its partners earn a living during these trying times. Relatedly, more than 1,100 drivers and delivery partners joined the Lingkod Ka-Grab Alternative Earning Opportunities, a series of online trainings for the transport partners and their family members to help them explore alternative sources of income.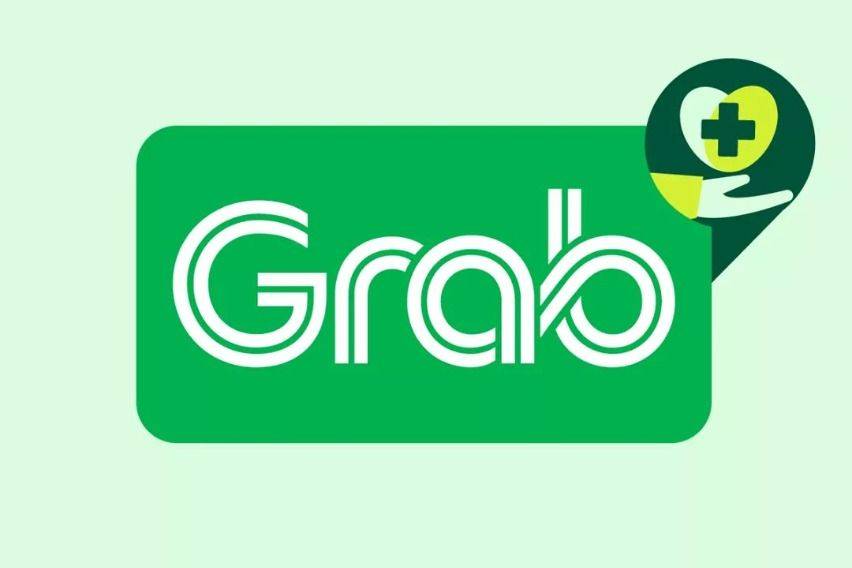 Since mental and emotional health were also of concern, Grab's Driver Communities Team spearheaded Quarantambay, a series of entertaining engagement activities and Ka-Grab Kamustahan to keep communication lines open.
As part of their additional support, Grab also provided GrabCare Package for its partners as some 2,000 members received the necessary support in the aftermath of the Taal Volcano eruption, Typhoon Ulysses, and in the ongoing COVID-19 pandemic.
Apart from that, benefits such as HMO package, hospital assistance, life insurance, and medicine and consultation allowance were also accorded to Grab with the KaGrab Rewards. Grab revealed that over P1.5 million worth of benefits have been claimed from October to November alone.
Furthermore, Grab held the Araw ng Tagapaghatid last November 29 with online celebrations and special offerings done in partnership with partner brands.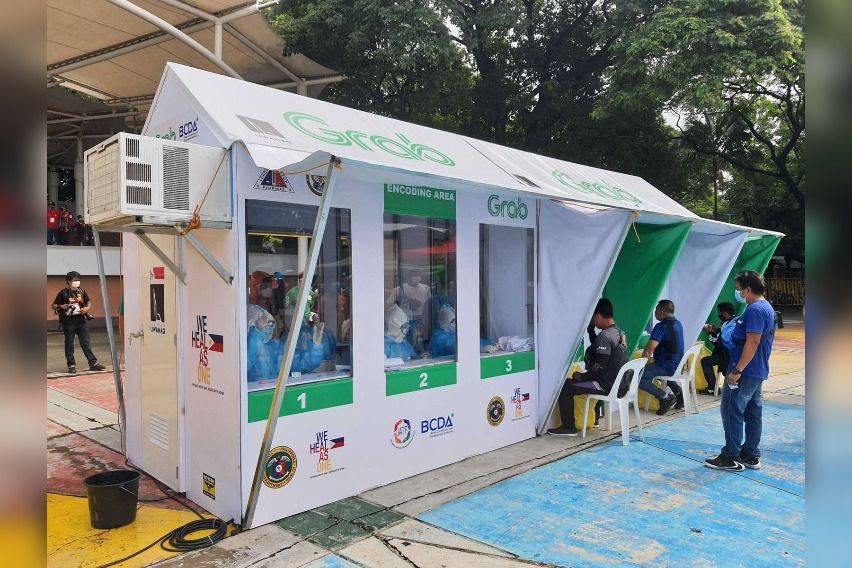 For their part, Ka-Grab South Community Leader Newell Edward Garcia, expressed gratitude over the series of activities as well as the public for the continued patronage of their services.
"Masaya kaming makapaghatid ng serbisyo sa mga tao sa kabila ng pandemya dahil alam namin ang halaga nito. Nagpapasalamat kami sa Grab at sa mga customers namin para sa patuloy na suporta. Inspirasyon namin ito upang makapaglingkod pa sa inyong lahat," (We're happy to continue serving the public despite the challenges of the pandemic because we understand the value of the service that we provide. We are filled with gratitude for Grab and all our customers for the continued support. This inspires to keep on and serve better.) Garcia was quoted as saying.
In conclusion, Grab claimed that they are "even more driven to strengthen its existing programs that look after the health, welfare, and safety of its drivers and delivery partners who serve as the lifeblood of the service that continues to serve Filipinos, wherever, whenever."
Photos from Grab
Also read:
Cu steps down as Grab PH president
Grab to initially deploy 20K drivers as gov't eases NCR lockdown
Read All
Featured Articles