Here is the upcoming Isuzu D-Max Boondock 4x4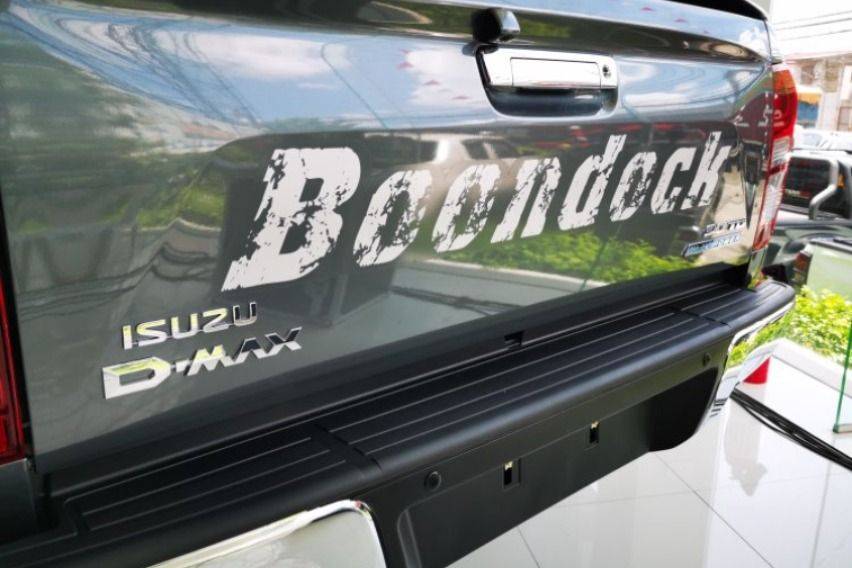 After much clamor following its introduction back in 2019, Isuzu Philippines Corporation (IPC) will soon be offering the D-Max Boondock in 4x4 variant. 

The introduction of the latest model variant will be formally launched next week, June 17, via Isuzu Philippines Facebook page, which will serve as the premier digital launch for the Japanese truckmaker's local arm.

But we got hold of its specification and pricing,  so as early as now, we are sharing to you. 
Same but different. 
The D-Max Boondock 4x4  will still be powered by the
reliable 4JJ1-TCX capable of release 175 horses and 380 Nm.

The latest iteration of the pick-up truck will be made available in 4x4 variant, on manual and automatic transmissions, making the design more fitting to its capabilities. 

Just like the 4x2 model launched last year, the D-Max Boondock will also sits on 265/70/17 Yokohama Geolander tires on Black Alloys lwith Monotube Nitrogen-charged performance shock absorber. 

The black roof rails, steel honeycomb design, cargo bed extender, rocker panels, and over fenders are to complement its looks with its performance.

It was of May last year that the IPC introduced the D-Max Boondock, but was only limited on 4x2 variant.

The Isuzu D-Max Boondock 4x4 will be priced to P1.725 (manual) and 1.795 million (automatic) and will be available on four coloways namely Cosmic Black, Red Spinel, Titanium Silver and Silky Pearl White.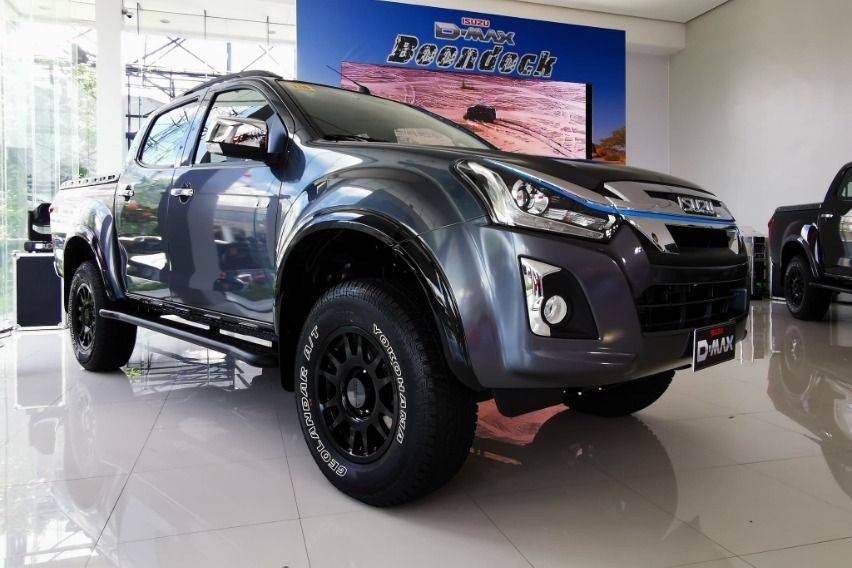 Live life differently campaign
However, the D-Max Boondock 4x4 launch is just part of the promotional that IPC will be announcing that day, as they will reveal their latest campaign entitled, "
Live Life Differently". 

According to IPC, the conceptualization of the campaign started just before this public health crisis began and will now be taken "on a more meaningful light." 

IPC President Hajime Koso conveyed a message of hope for the Filipino people, IPC employees, and Isuzu customers. 

"We will emerge even stronger from every challenge. You can count on IPC to support you in your efforts to rebuild and recover. We support the Filipino people and its leaders as we get back on track to global greatness," Koso said. 

The "Live Life Differently" campaign is aimed to encourage clients to discover the endless possibilities of driving an Isuzu vehicle. 

To "Live Life Differently" would mean to simply go beyond the comfort of our homes, to explore the outdoors, and open ourselves up to more adventures, all the while driving an Isuzu vehicle.

Further, Koso noted that the D-Max is their response to the call of the times. 

"We move on from every challenge, and with every obstacle we hurdle, we must live life differently to be able to be tougher, more resilient, more enduring, and more dependable. The new D-MAX Boondock 4x4 is our response to the toughest challenge we have faced yet," Koso explained.