Honda shares 5 biggest considerations for motorcycle shopping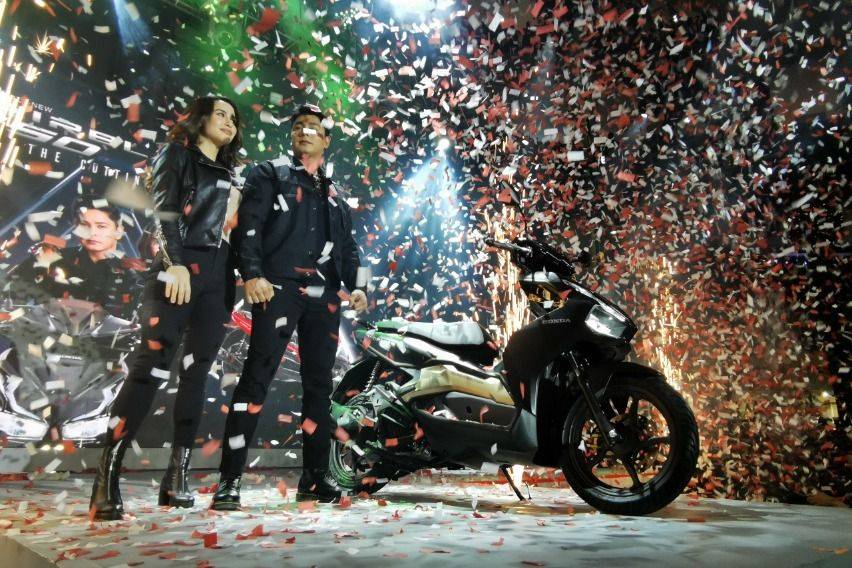 Just like cars, motorcycles differ to suit one's taste. Whether intended as a weekend warrior or daily ride, bikes of various makes and models are here to satisfy one's need and taste.

But how to pick the right motorcycle for you? That's the dilemma. Fortunately, Honda Philippines Inc. (HPI), the No.1 motorcycle manufacturer in the Philippines, gives you five key takeaways to know how to carefully shop for a motorcycle.
Your own riding ability
Simply put, not because you have the means to buy, you should. Some motorcycles require certain skills and must be treated that amount of respect, starting from the buyers themselves. So before heading out to shop for your ride, you better have to be true to yourself—you have to determine your strengths and weaknesses as rider.
Know your needs
Aside from your capabilities as a rider, the potential buyer must also answer the question why does he or she need to buy a motorcycle? Just like any investment you put your money on, you should pick a motorcycle that will suit your needs.  
Know your options
Now that you have determined your needs and capabilities, you need to narrow down the various options  so that the motorcycle you would be buying would clearly meet the demands of its usage.
Find the perfect fit
You have made your research on the motorcycle offerings, so the next item that you should look at is whether or not you are comfortable riding it. Once you find some difficulties riding and balancing, you could reconsider that make or model.

Some of the considerations that you should be looking at are the following:


Seat Height and Cushioning – check if your feet can reach the motorcycle's foot pegs or the ground. And most likely, check the seat if it provides ample cushion since you will be riding it for quite a time.


Engine Heat and Vibration – there are only very few parts that provides distance between the rider and the engine. So if you are feeling uncomfortable with the heat and vibrations exuded by the motorcycle, you might want to reconsider for another option.


Weight – It simply matters whether you can balance the motorcycle or not. And while on the road, weight will definitely matter as there will be times you will be pushing or pulling the bike to maneuver it, and it can be dangerous to turn when riding a motorcycle that is too heavy for you.  


Budget
We know that you already have the capability to buy, but aside from that, shopping for motorcycles also entails cost of fuel and maintenance. So if you do not have that much money to burn, look for motorcycles that are budget-friendly when it comes to parts and its fuel efficiency.  

Once you get the perfect ride, it would all be smooth sailing from there on.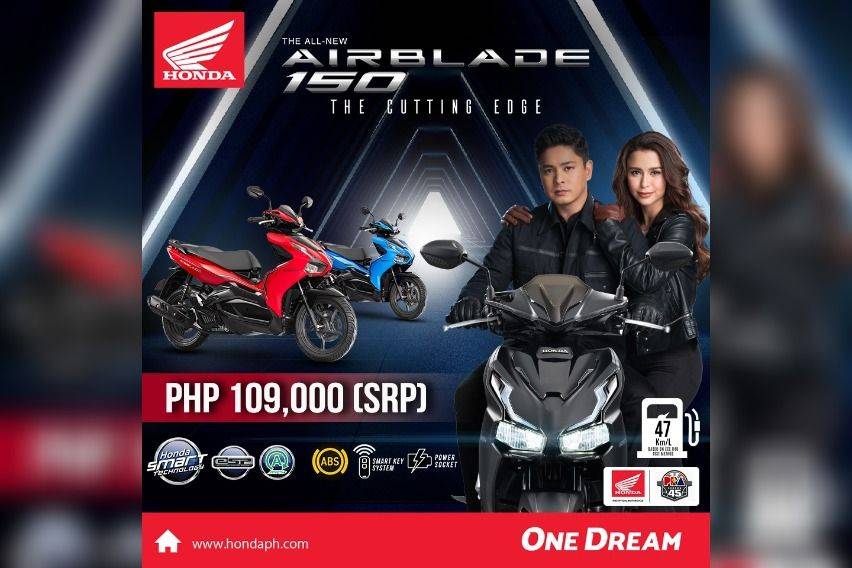 Powering the Honda Airblade150 is its very capable 150-cc SOHC liquid-cooled engine for prime acceleration superiority in stop-and-go situations.

Aside from that,  it boasts numerous features such as front-wheel Anti-lock Braking System (ABS), All-LED Lighting System including headlight, position light and tail light, Smart Key with Answer Back System and Anti-Theft Alarm.

Launched January this year, the Honda Airblade150 also has a 22.7L Utility Box  that can accommodate helmet with enough room for personal belongings and a Power Socket and LED Lamp inside.

Further, it is fitted with a Digital Meter Panel and Park Brake Lock that gives added safety and convenience when on a standstill.

Priced at P109,000, the AirBlade150 comes in three colors namely Matte Galaxy Black Metallic, Candy Caribbean Blue Sea, and Candy Ross Red.

Photo/s from Honda Philippines Inc.