Huawei now sells the Seres SF5 EV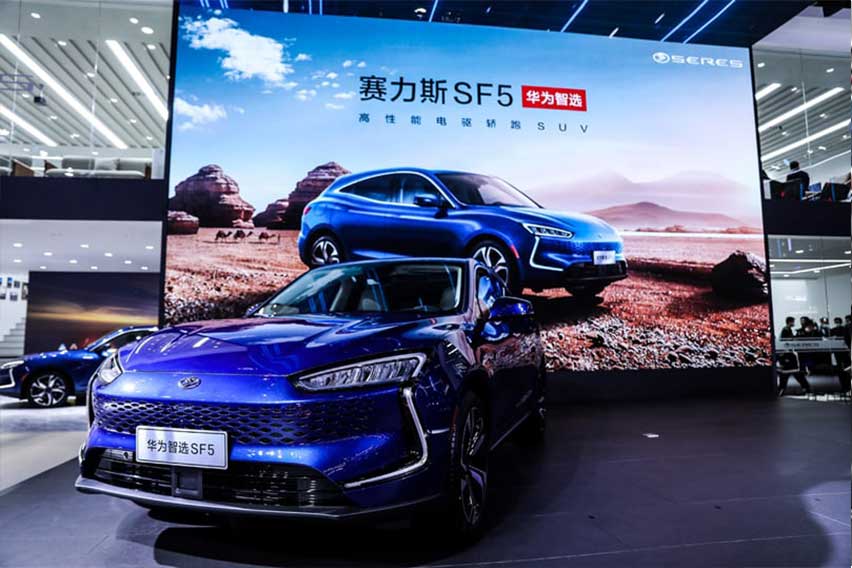 Yes, folks, you heard that right. Chinese multinational technology company Huawei adds an EV to its product lineup. In the recently held Shanghai International Automobile Industry Exhibition, the tech company announced that it is now selling the Seres SF5 EV (electric vehicle) in Huawei flagship stores across China.
The SF5 is manufactured by Chinese carmaker Seres and will be powered by the technologies developed by Huawei.
"This exciting announcement sets a precedent for both the consumer electronics industry and the new energy vehicle industry. In the future, we will not only provide leading smart car solutions to help partners build better intelligent vehicles but also help them sell those vehicles through our retail network across China," said Huawei Consumer Business Group Executive Director and CEO Richard Yu.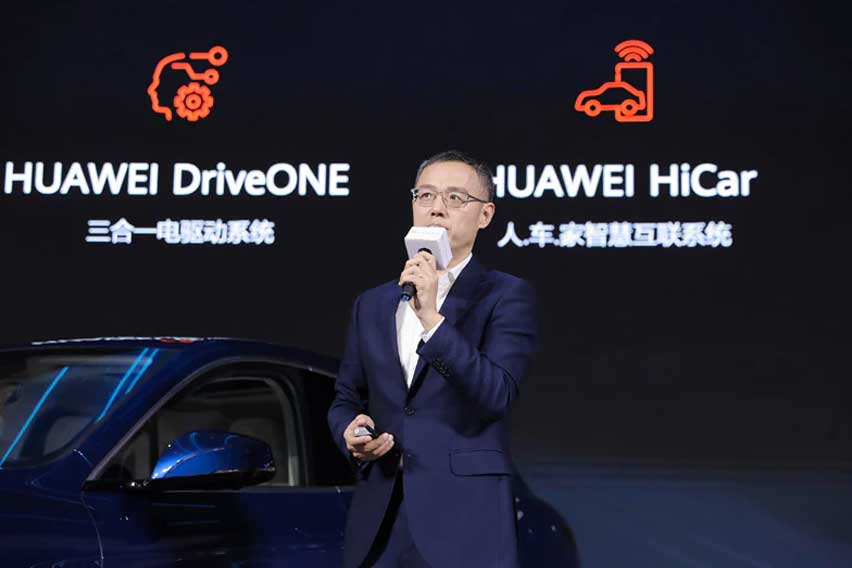 According to Huawei, the SF5 will be outfitted with the Huawei "DriveOne Three-in-One Electric Drive," a new electric drive range extension system developed in partnership with Seres.
In pure electric mode, the SF5 is said to offer a range of 180km. With the range extension system activated, this number grows to over 1,000km. Furthermore, the SF5's high-performance capabilities allow the EV SUV to speed from zero to 100kph in under five seconds.
The SF5 will also be outfitted with Huawei's HiCar Smart Connection, a technology that connects vehicles with smartphones. Huawei said that this should allow users to seamlessly switch between their mobile phone applications to the vehicle's central control panel — a convenient feature, but only for Huawei customers.
Huawei touts its ecosystem by incorporating it into the SF5 and claims that through the Huawei HiCar, users can connect the EV with other devices. Pretty much like the Amazon-powered Lamborghini Huracán EVO, the Huawei HiCar-equipped SF5 is said to allow users to control connected devices at home, like their home A/C.
Seres SF5's audio system will also feature a vehicle-to-vehicle (V2V) rescue recharge mode and a vehicle-to-load (V2L) camping power supply mode. The former can supply power to isolated and stranded EVs while the latter can power camping equipment. It reminds us of the Power Station generator featured in the new Hummer EV SUV.
In addition, the Huawei-powered SF5 will be outfitted with a lightweight aluminum chassis and a body made of robust and reliable thermoformed steel. It will also have L2+ level automatic assisted driving, traffic congestion assistance, full speed domain adaptive cruise control, and other safety features.
The Seres SF5 will be available in China in 4WD and 2WD variants. It can be had in four colorways — Deep Ocean Blue, Charcoal Black, Pearl White, and Titanium Silver Gray, along with Midnight Black, Garnet Red, and Ivory White interior trim.
Photos from Huawei
Also read:
Honda SUV e:prototype presented at Auto Shanghai 2021
Nissan to present new X-Trail, EV tech at Auto Shanghai 2021
Mitsubishi teases Airtrek electric SUV in Auto Shanghai 2021