Hyundai Breaks World Record with Hydrogen-Powered Nexo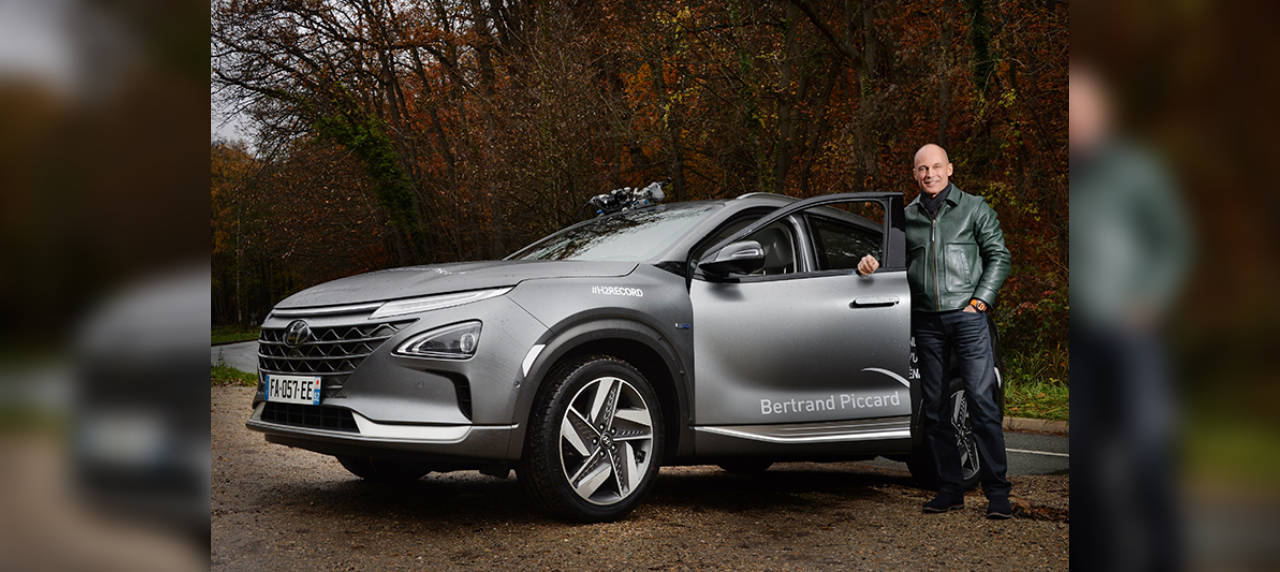 With the current trend of electric and hybrid vehicles currently taking the automotive industry by storm, automakers seem to be changing their lineup to better fit the growing need for renewable energy sources. As Mercedes Benz launches a new battery factory for their EVs, and Tesla unveiling their fully electric truck, most people seem to forget that there is another source of power for cars: hydrogen.
The Toyota Mirai is a mid size hydrogen fuel cell car that has been in production since 2014, and it has a whopping 502 km of range.
Hyundai had a similar idea in the form of the all new Hyundai Nexo, their latest hydrogen powered people carrier. Hyundai wanted to show that hydrogen powered vehicles are just as efficient as EVs, if not more so.
Bertrand Piccard, a French aeronaut was the driver who manned the Nexo on its record breaking travel distance. The trip was from Sarraguemines, France to the Air and Space Museum in Le Bourget. Piccard started on November 25th, a Monday, and arrived at the location the next day, covering a distance of 778 km.
Hyundai claims that no other hydrogen powered production car has ever been able to travel 780km on a single tank of hydrogen. Of note, the Nexo wasn't done as it was still capable of covering another 49 km on top of the 778 km already traveled.
The driver wasn't alone in his record breaking trip as he was accompanied by several other passengers, including H. S. H. Prince Albert II of Monaco and Grand Duke Henri of Luxemburg. "With this adventure, we have proven that with clean technologies, we no longer need revolutionary experimental prototypes to break records. Everyone can now do it with standard zero-emission vehicles. A new era in performance is beginning, for the benefit of environmental protection," said Piccard.
"We share with him the conviction that it is possible to change our consumption in a sustainable way and hydrogen is an answer to this issue. We see respect for the environment as a vector for growth and not as an obstacle to innovation," said Lionel French-Keogh, the Managing director of Hyundai France.
The Hyundai Nexo, along with Piccard and his passengers, successfully broke the world record for the longest distance traveled in a hydrogen powered vehicle on a single tank. The purpose of this trip is to promote hydrogen powered vehicles. As more and more automakers are slowly integrating EVs into their lineup, Hyundai made sure with the Nexo that hydrogen power will not be excluded.
Read All
Featured Articles